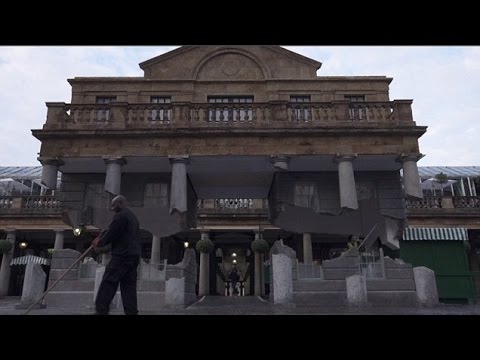 https://www.youtube.com/watch?v=5XkB1KndjEs
British artist Alex Chinneck has created a seemingly floating building in one of the busiest areas in the whole of England – Covent Garden.
Carved entirely from polystyrene and designed to be a light as possible, it looks like its torn away from itself and is literally levitating. However upon closer inspection the trick is made possible due to some elaborate engineering and impressive aesthetics.
The gravity defying sculpture is proudly on display right now in Covent Garden until the end of October. So hurry, because you don't have long left to visit it.