Here's the first of two new projects by architects Plasma Studio, photographed by Cristobal Palma.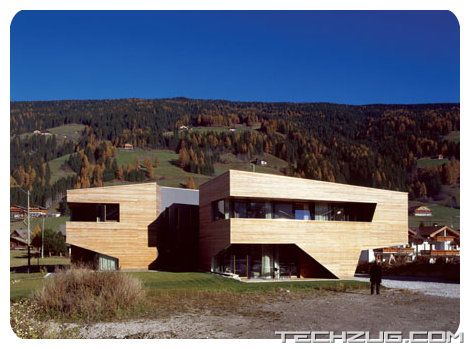 Tetris Haus, at San Candino in Italy, consists of five residential units.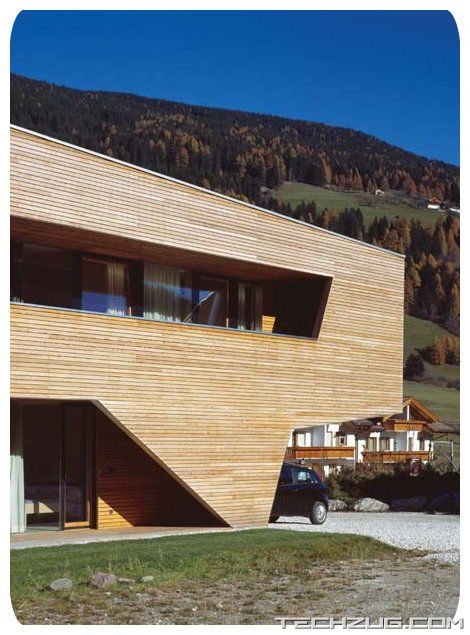 "Tetris House is derived from turning very pragmatic parameters into a spatially engaging concept: multiple programmatic demands (five self-contained units, parking space and other covered exterior areas) have initiated two volumes," the architects write on their website.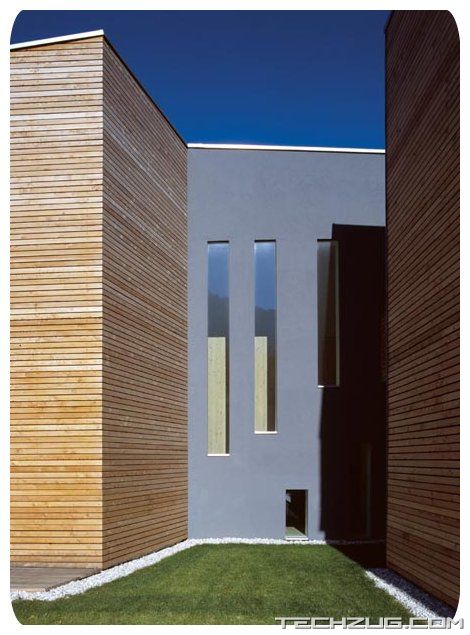 "L-shaped in plan and section they are spatially interwoven as to produce a range of dynamic in-between spaces."