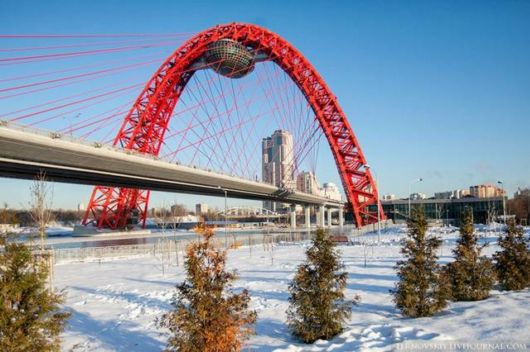 Zhivopisny Bridge is a cable-stayed bridge that spans Moskva River in north-western Moscow, Russia. It is the first cable-stayed bridge in Moscow. Opened on 27 December 2007 as a part of Krasnoprenensky avenue. It is also the highest cable-stayed bridge in Europe.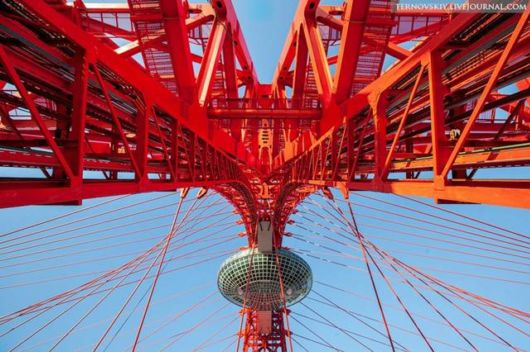 Design and specifications
The bridge is unique in that most of its length runs along the river, not across it (see the site plan). Thus the bridge and highway it carries will bypass the protected territory of Serebryany Bor island. Total length of an S-shaped deck exceeds 1.5 kilometers, including a 420-meter long, 47-meter wide main section running 30 meters above and along the centerline of river Moskva. The main pylon is a 105-meter high arch across the river, carrying the weight of deck through 78 cables. Under the top of the arch, there is a disk-like structure that was intended to house a restaurant. The restaurant project is now abandoned due to fire safety concerns and lack of investment.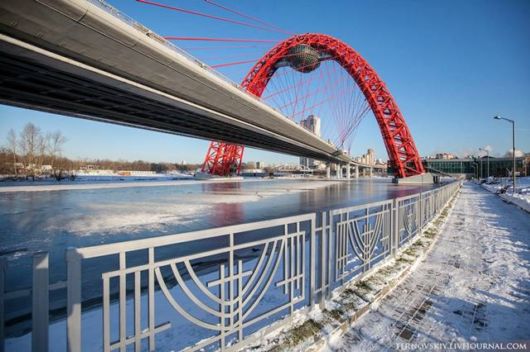 Cars appeared on the Zhivopisny Bridge over the Moscow river in 2007, but the dome hanging under the arch has not been used. They wanted to use it as an observation deck first, then ? as a restaurant, finally it was decided to make a registry office there. Now it?s gonna be a cool place to get married.
This ?egg? will be used as a registry office.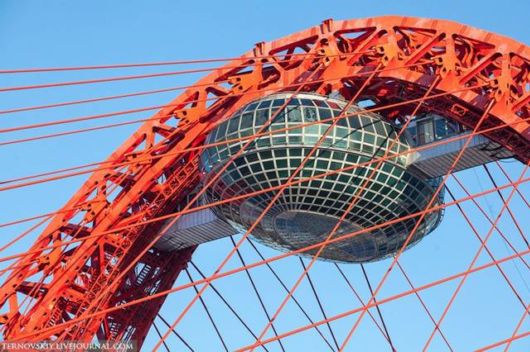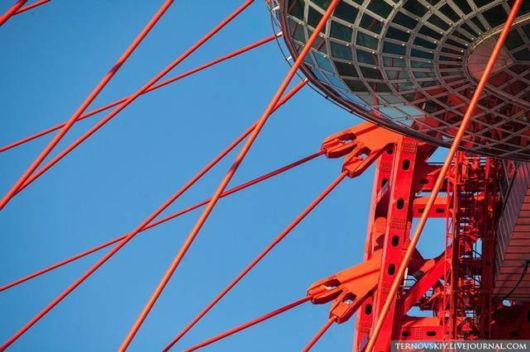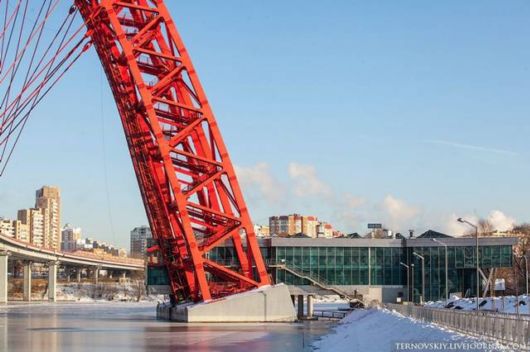 However the main building of the registry office is on the ground, the main ceremony will be held here.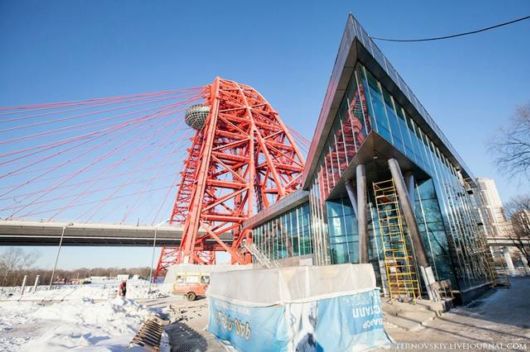 Now they are repairing it and should finish before the end of 2012.