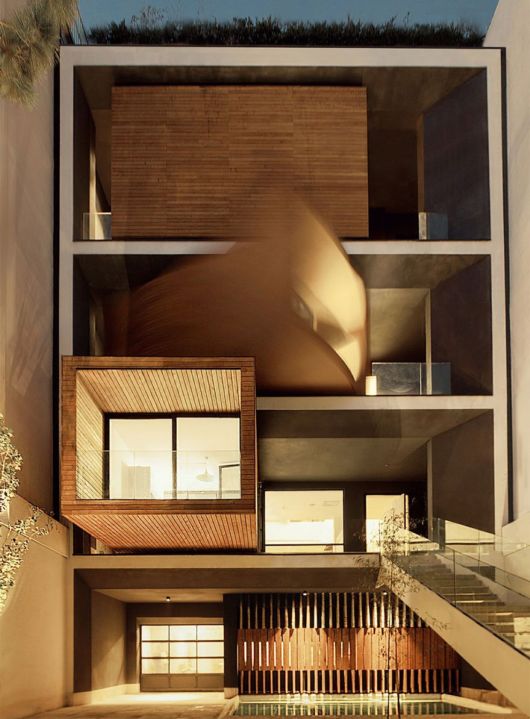 This amazing house in Tehran called the Sharifi-ha House is designed by architectural studio Next Office, its most impressive feature being that it has motorised rooms that are designed to pivot up to 90 degrees allowing them to face in or out at just the touch of a button depending on the weather.
The design was inspired by old Iranian villas and mansions that would have a living room for both winter and summer. By being able to pivot the rooms at the touch of a button the building becomes the ultimate home, able to adapt to the owners needs.
As you can imagine though have a house this unique does come at a price. The house cost around $4 million in total to design and build.