When you think of "green" buildings, you probably imagine recycled materials, walls made of bamboo, and other science project-likes. If this is the case, you'll be surprised to learn that the label "green" means that the building is eco-friendly, and has a significantly reduced carbon footprint. Below, you will find the 10 most beautiful green buildings in the world that prove that you can combine beauty with efficiency, and make the world a better place.


1. The Edge – Netherlands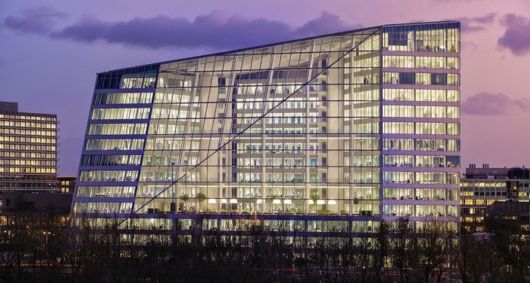 The greenest of buildings in the world, is the 40,000 square meter (430,560 square foot) headquarters of the Deloitte consulting firm – one of the four largest of such firms in the world. According to Building Research Establishment Environmental Assessment Method (BREEAM), The Edge has a score of 98.36%, and has a -3 power consumption rating, meaning that it sometimes produces more power than it consumes.