It took seven years and the skills of hundreds of people from five countries to make the London Eye.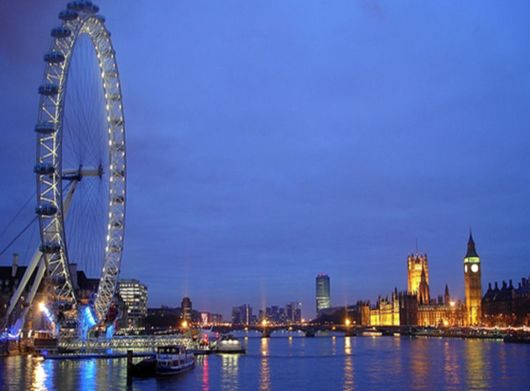 Each rotation takes about 30 minutes, meaning a capsule travels at a stately 26cm per second,
or 0.9km (0.6 miles) per hour – twice as fast as a tortoise sprinting; allowing passengers to step on
and off without the wheel having to stop.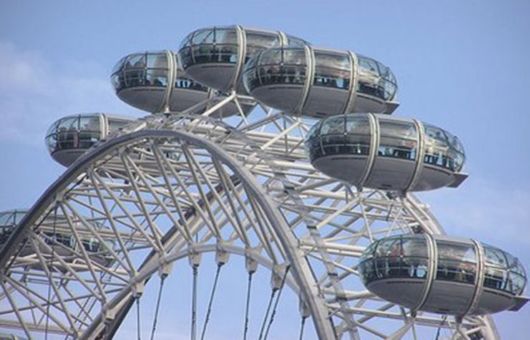 You can see around 40KM (25 miles) from the top as far as Windsor Castle on a clear day.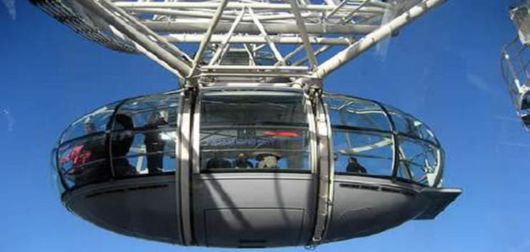 Each of the 32 capsules weighs 10 tonnes.
To put that figure into perspective, it's the same weight as 1,052,631 pound coins!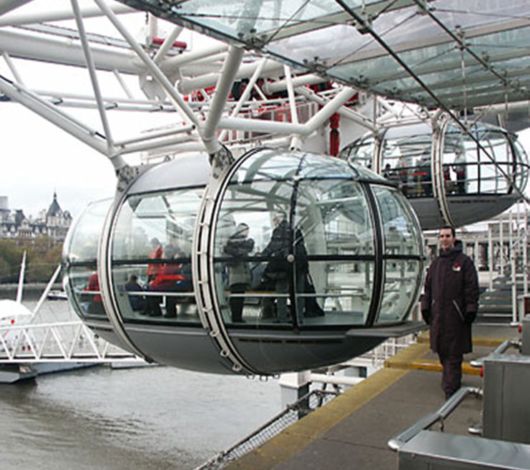 The total weight of the wheel and capsules is 2,100 tonnes – or as much as 1,272 London black cabs!
The London Eye can carry 800 passengers per revolution equivalent to 11 London red doubled-decker buses.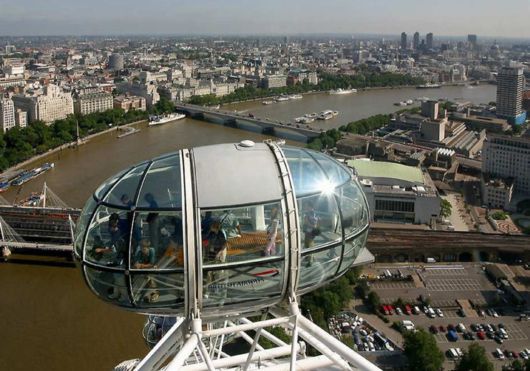 The height of the London Eye is 135m (equivalent to 64 red telephone boxes piled on top of each other) making it the fourth tallest structure in London after the BT Tower, Tower 42 and One Canada Square in Canary Wharf.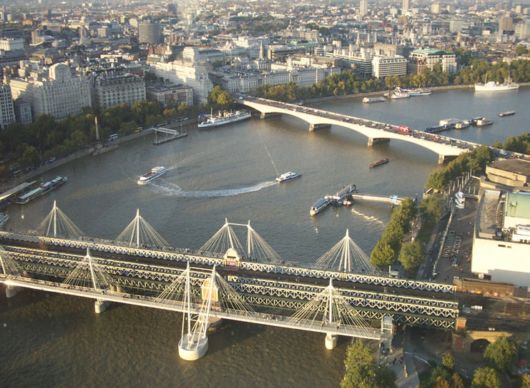 The London Eye welcomes an average of 3.5 million customers every year. You would need 6,680 fully booked British Airways Boeing 747-400 jumbo jets to move that number of fliers!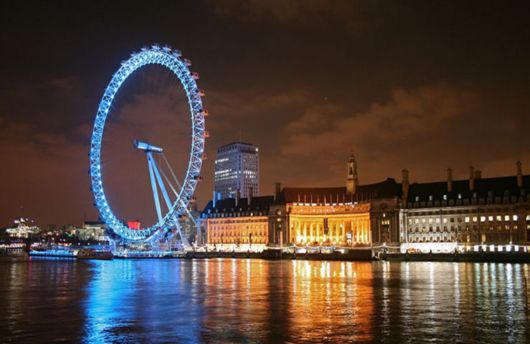 The spindle holds the wheel structure and the hub rotates it around the spindle. At 23 metres tall,
the spindle is around the size of a church spire and, together with the hub, weighs in at 330 tonnes: over 20 times heavier than Big Ben.