World famous fashion designer bought this house in 1989, named: "The Bubble Palace". Built by architect Antti Lovag in 1970, the design of this house incorporates smooth and round forms eliminating lines and sharp angles as if to blend with the surroundings. "Here, I found the place that allowed me to incorporate what I had dreamed and collected, possibly for a future museum. It is certain that in 10 or 15 years it will have great cultural design resonance." Said Cardin.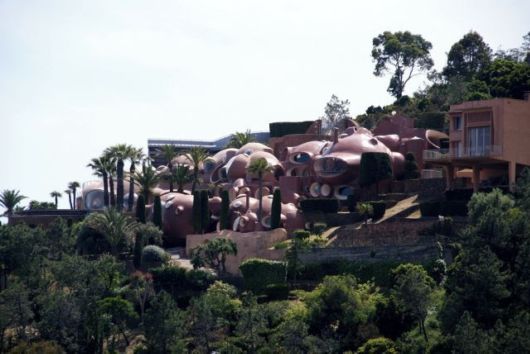 He said this 13 years ago, and this house is still quite the design wonder today.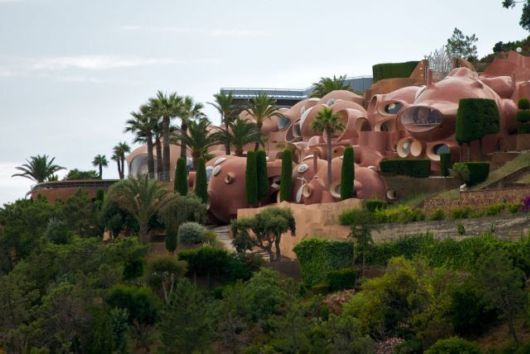 With an area of 1200 square meters, the palace includes 10 suites, a living room [capacity 350], 2 kitchens, an outdoor auditorium[capacity 500], a 8500 m² garden with pools, a workshop and much more.The arrangement of the windows in this building is also special.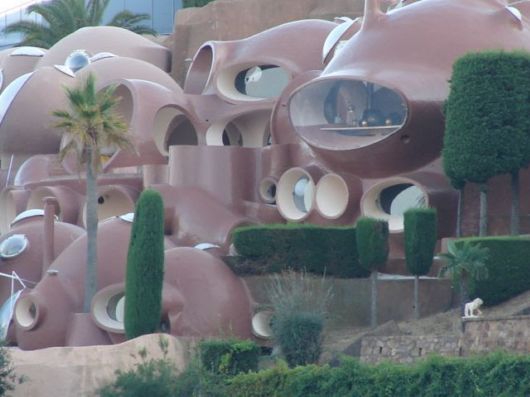 They have been created inside out with locations that offer magnificent views and allow creative play of sunlight. Not only the exterior boasts the 'out of the world' look, even the interior has features that concentrates on curves and round shapes unlike usual habitats.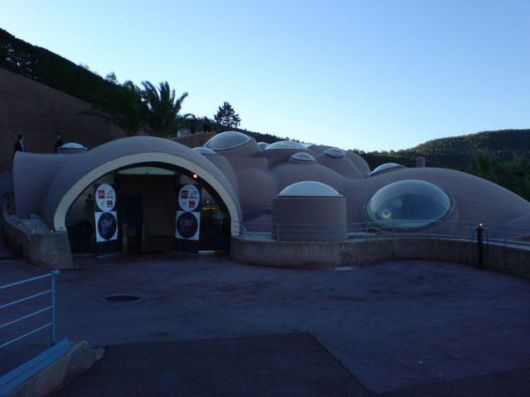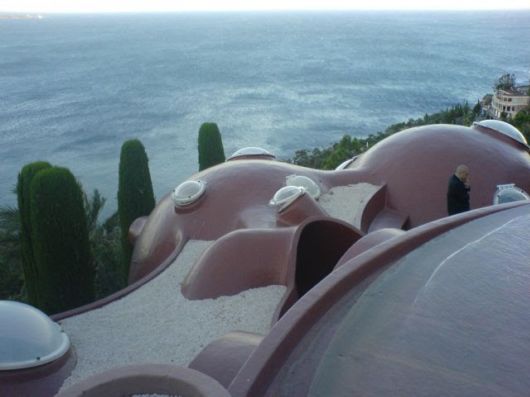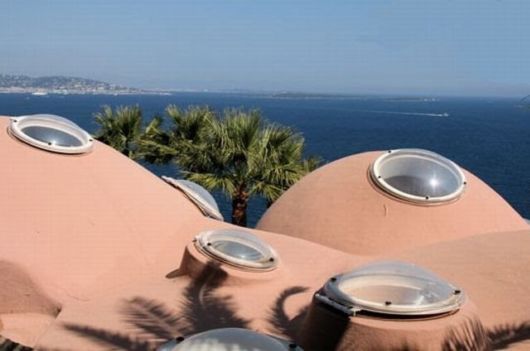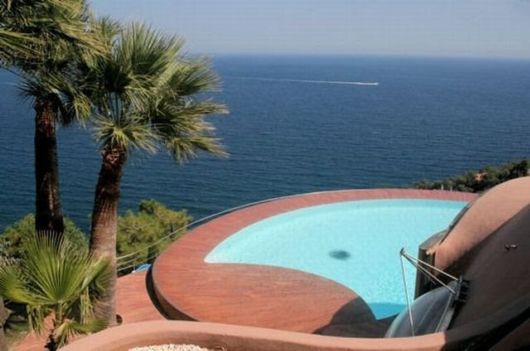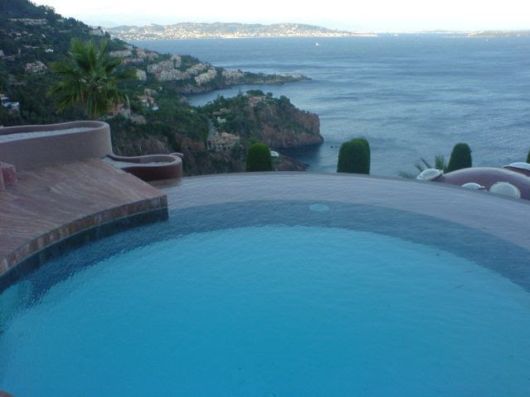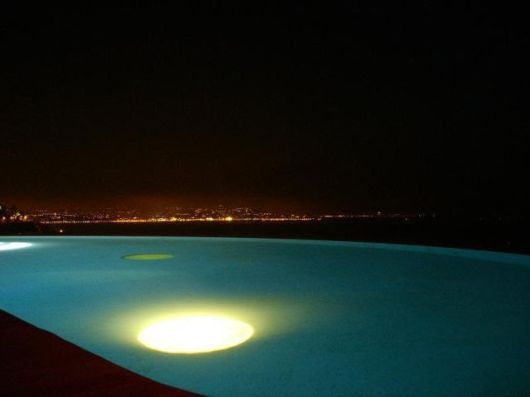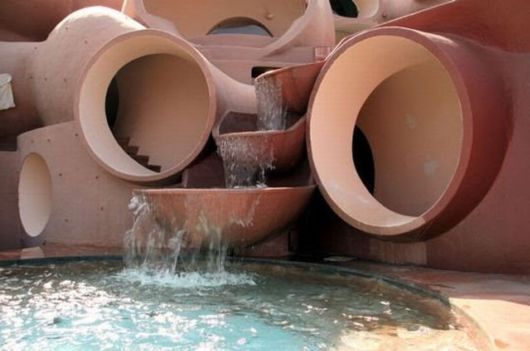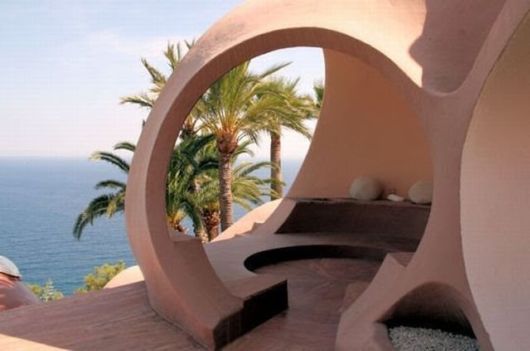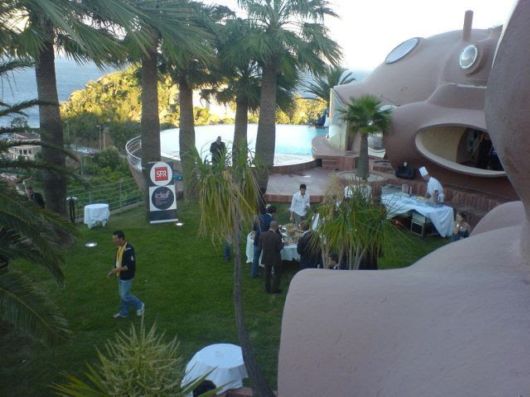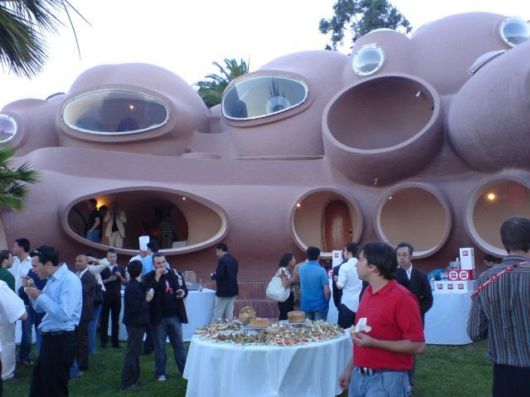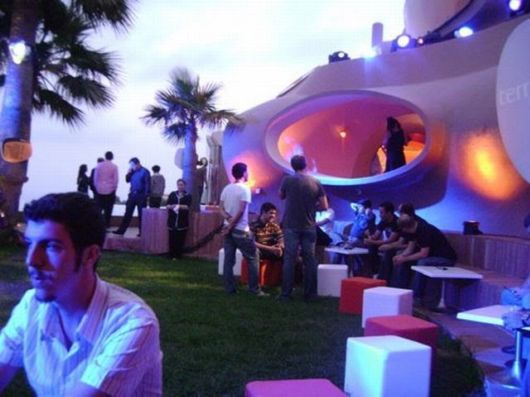 Delighted with his accidental discovery of a dream house, Cardin set about furnishing the inside. Here again he went for curves: the walls, the beds, the armchairs, and the baths. "The lighting is designed so colours change according to the time of day," Lovag says. "There's nothing more disheartening than white walls. They make you think you're in the hospital."