Conceptual design of Environmental Island, designed by Japanese construction company Shimizu Corporation, involves the construction of many such islands. Between them should run water transport.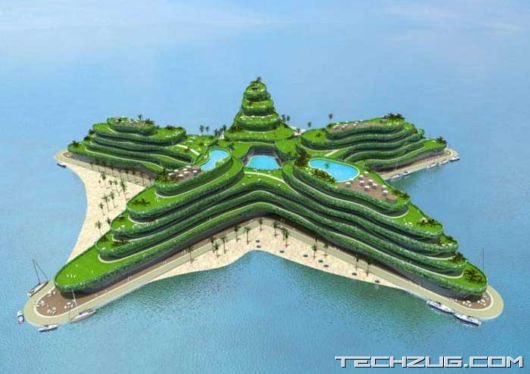 They will be located in the middle of the Pacific Ocean. Each of these islands will be installed on a huge platform with a total area of ??several hectares, up to 1 km and a diameter of 3 kilometers.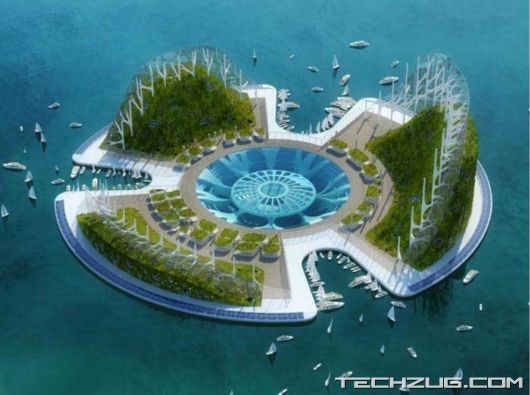 These giants have to fit from 10 000 to 50 000 people, and will provide for the organization of the "arks." Each unit of this design will have a weight of about 11,000 tons.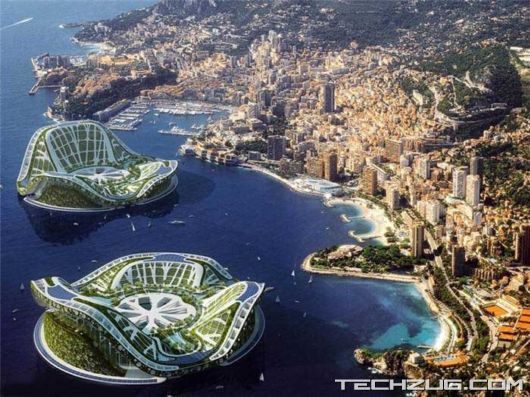 In the center of each island will be placed skyscraper height of 1000 meters. In the lower part of the building will house industrial and office space, as well as a farm for growing crops. In the upper part of the building will be able to accommodate 30,000 people.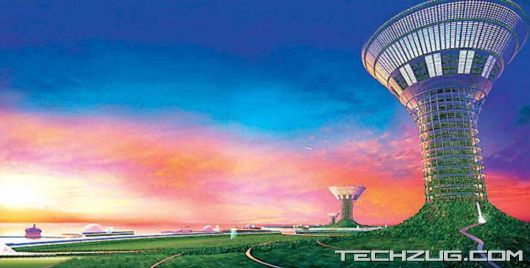 Skyscrapers will be completely self-sufficient. Energy sources will be solar panels and wind turbines and thermal installation. Note that self-contained building that can accommodate the population of a small town called arcology.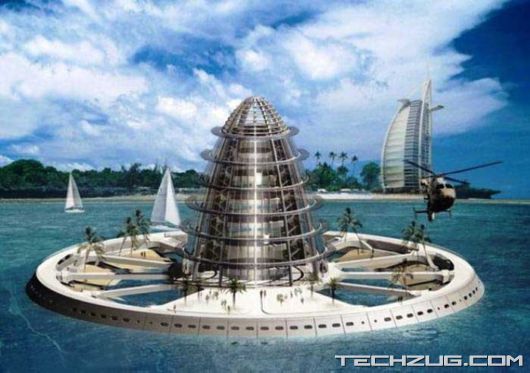 The towers are made of light alloys such as magnesium. Developers plan to place around the skyscrapers of parks, gardens and walkways, as well as arable and forage meadows and fields.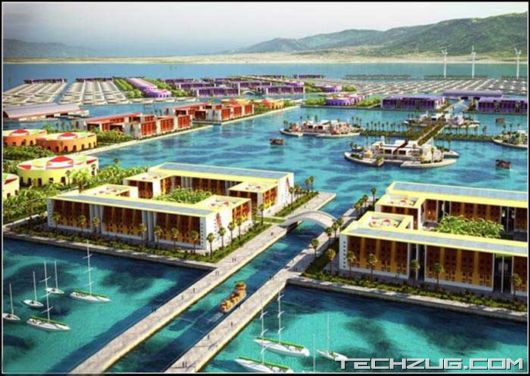 To protect against possible tsunamis and high waves in the "Ark" will be built small dams. However, in the open ocean, big waves are not a threat.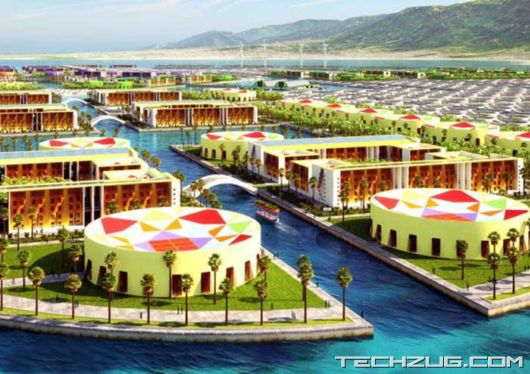 Country Japan is constantly exposed to various natural disasters, so no wonder that they have to generate this idea of ??"Ark".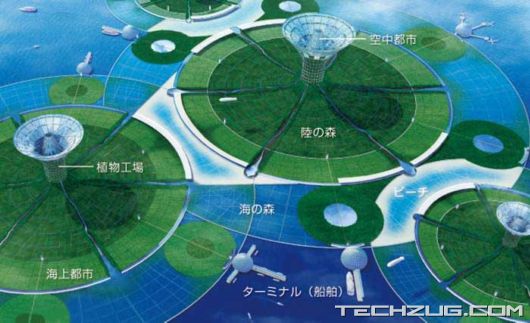 Engineers believe that in the near future will be constructed so all the cities and even entire countries. The first island is going to be built by 2025.