The Gateshead Millennium Bridge is a pedestrian and cyclist tilt bridge spanning the River Tyne in England between Gateshead's Quays arts quarter on the south bank, and the Quayside of Newcastle upon Tyne on the north bank. The award-winning structure was conceived and designed by architects Wilkinson Eyre and structural engineers Gifford. The bridge is sometimes referred to as the 'Blinking Eye Bridge' or the 'Winking Eye Bridge' due to its shape and its tilting method. In terms of height, the Gateshead Millennium Bridge is slightly shorter than the neighbouring Tyne Bridge, and stands as the sixteenth tallest structure in the city.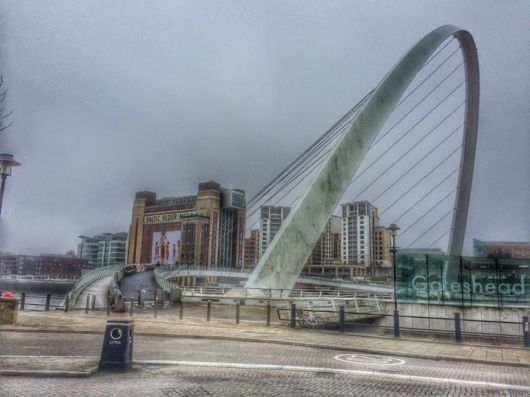 The design of the bridge was lifted into place in one piece by the Asian Hercules II, one of the world's largest floating cranes, on 20 November 2000. It was opened to the public on 17 September 2001, and was dedicated by Queen Elizabeth II on 7 May 2002. The bridge, which cost £22m to build, was part funded by the Millennium Commission and European Regional Development Fund. It was built by Volker Stevin. Six 45 cm (18 in) diameter Hydraulic rams (three on each side, each powered by a 55 kW electric motor) rotate the bridge back on large bearings to allow small ships and boats (up to 25 m (82 ft) tall) to pass underneath. The bridge takes as little as 4.5 minutes to rotate through the full 40° from closed to open, depending on wind speed. Its appearance during this manoeuvre has led to it being nicknamed the "Blinking Eye Bridge.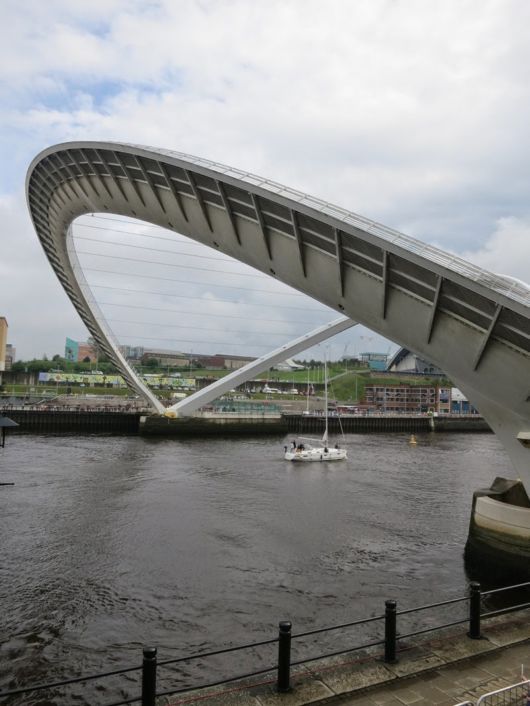 The bridge has operated reliably since construction, opening to allow river traffic to pass. It also opens periodically for sightseers and for major events such as the Northumbrian Water University Boat Race and the Cutty Sark Tall Ships' Race. One of the principal requirements for opening the bridge is to allow access to HMS Calliope where Royal Navy patrol boat HMS Example is based.
The construction of the bridge won the architects Wilkinson Eyre the 2002 Royal Institute of British Architects (RIBA) Stirling Prize. and won Gifford the 2003 IStructE Supreme Award. In 2005, the bridge received the Outstanding Structure Award from International Association for Bridge and Structural Engineering (IABSE).
Bollards, known as the Vessel Collision Protection System, were installed when the bridge was built to protect it from collisions. However, the bollards became unsightly, and it became noted that they weren't actually required. They were removed in March 2012.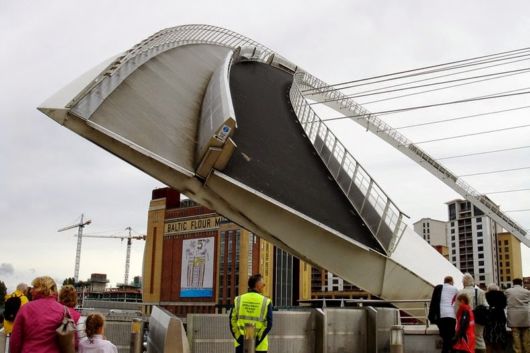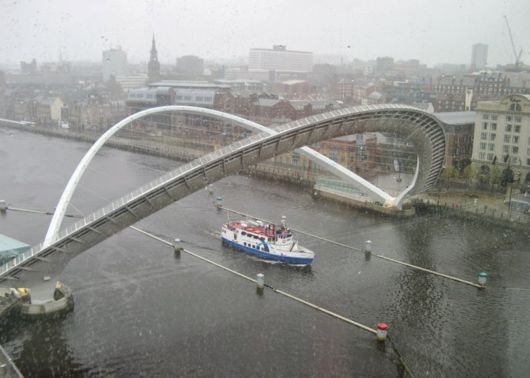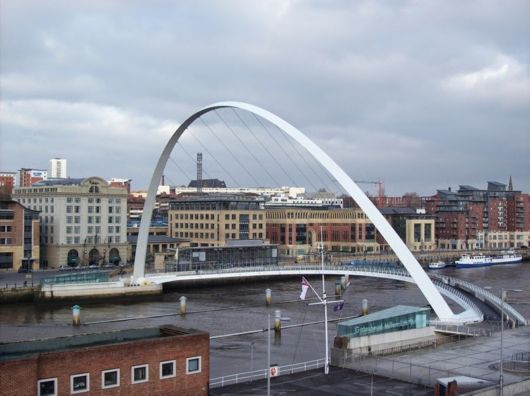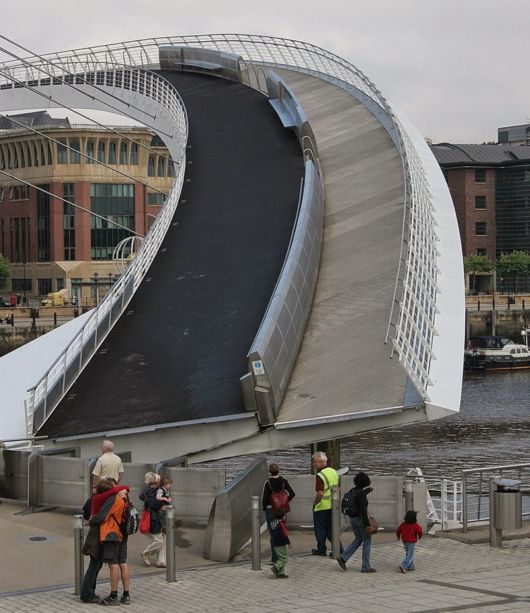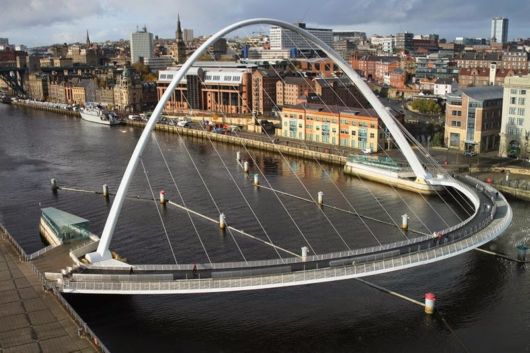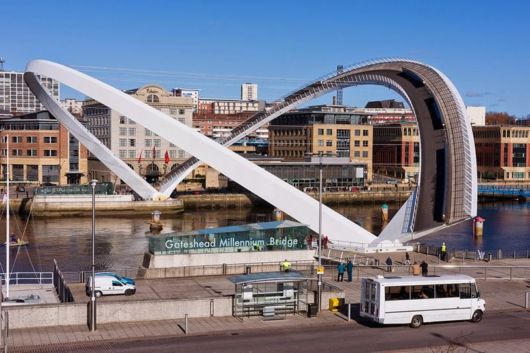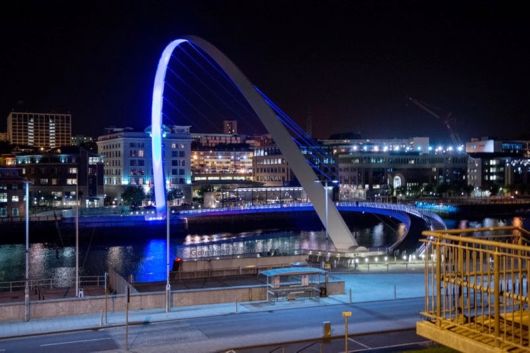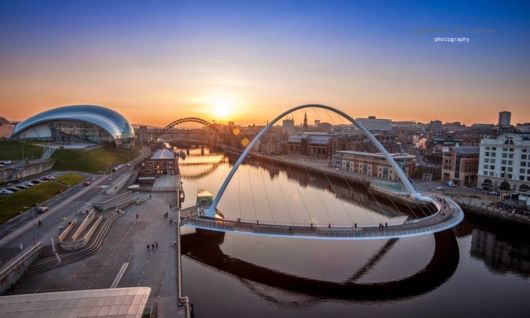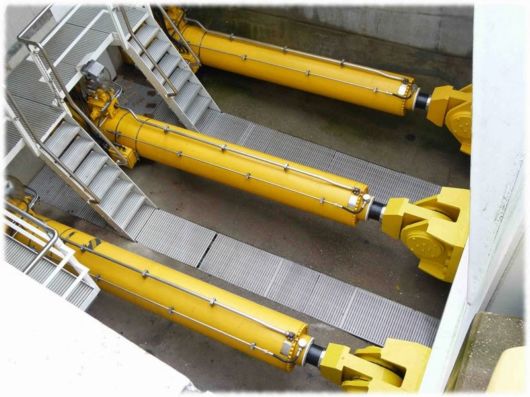 Gateshead Millennium Bridge —These are the hydraulic rams that open and close the Gateshead Millennium Bridge. Set 1 of 2.