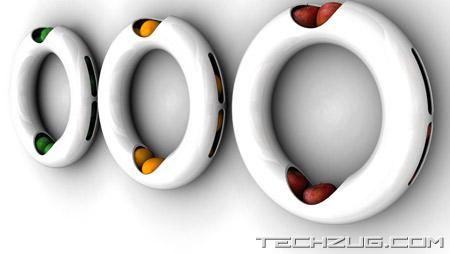 Hang your fruit on the wall. "The Ring" is an unusual fruitbowl made of porcelain. It is not placed on a dining table or kitchen unit but hangs on the wall. The concept is between art and design.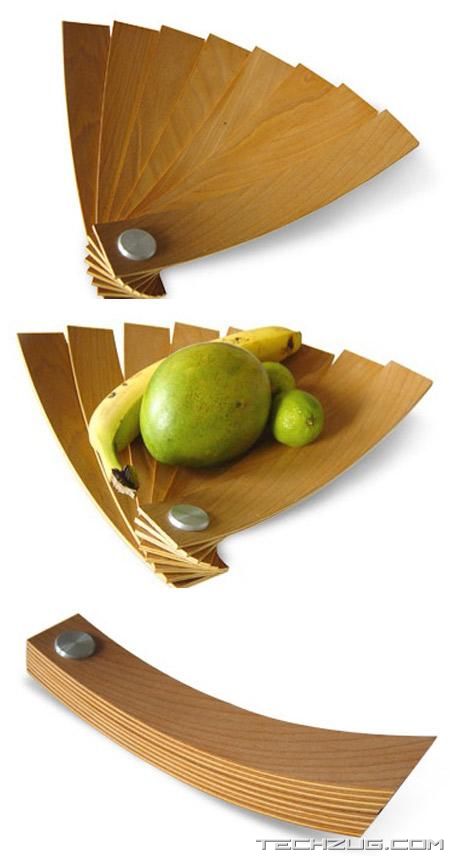 Designed by Leijh Basten, a young Dutch designer in Bleijh Concept & Design, this clever trash purist range will brighten up your table with its originality.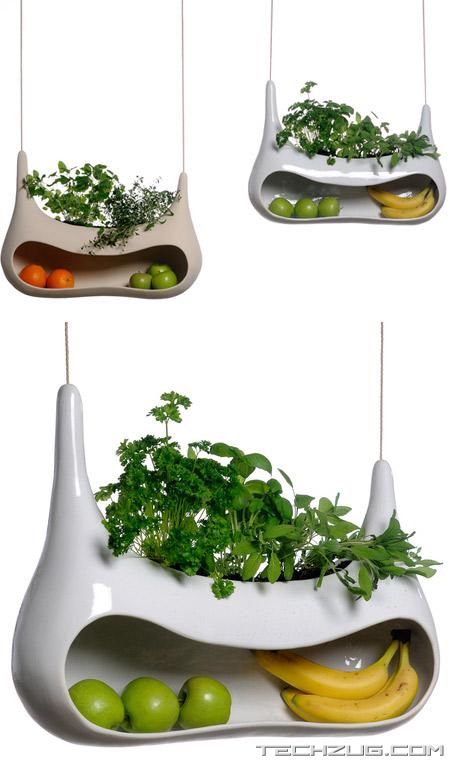 So you've got some tiny plants and you've got a few bananas and orange you need stored somewhere in your kitchen but you just can't find the space, right? It's called Cocoon and it's made for kitchen storage. It's made to be a storage unit that combines decoration, storage, and cultivation for the kitchen and the kitchen window. It's got an organic shape so the plants will love you, and it's got an alcove for all your round and banana-shaped belongings.
Designer: Mans Salomonsen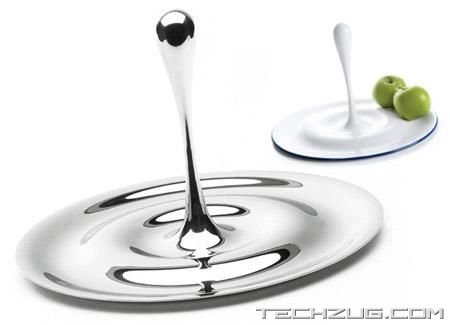 Fruitbowl by Gijs Bakker. ($138.95) Make a statement on your table with this decorative fruit bowl in the shape of a water drop. Use the droplet as a convenient handle to carry the bowl.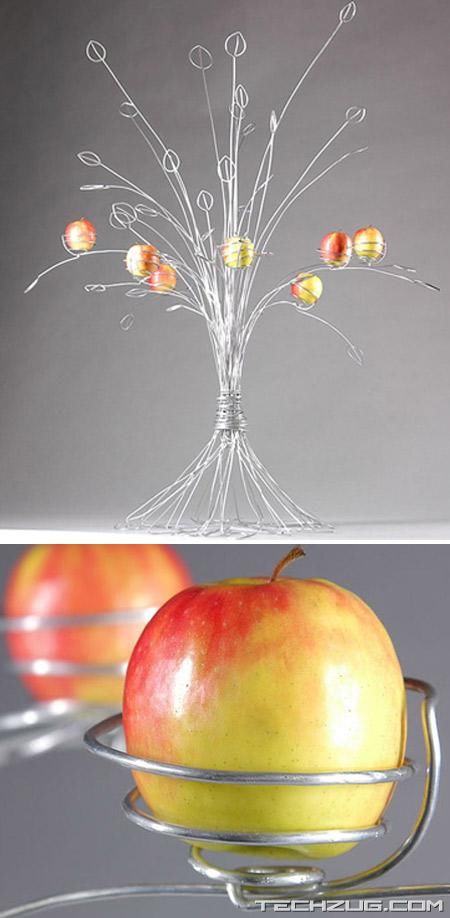 Apple Tree is an alternative fruit bowl. It is reminiscent of picking fruits and gives people the pleasure of having their own tree at home. Made of aluminium wire, it looks like a stylised drawing of a tree consisting of only a few lines. The sculptural object measures 120 cm and stands on the floor.
Designer Anne Lorenz.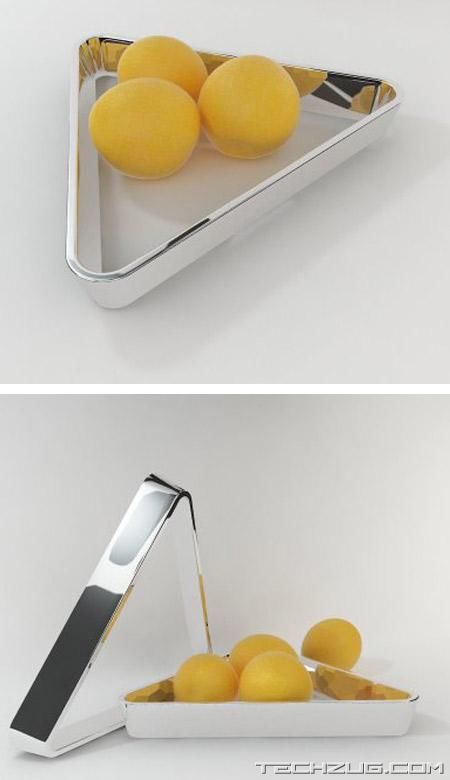 A recontextualization of the billiar pull triangle used for starting the game, now used as tableware.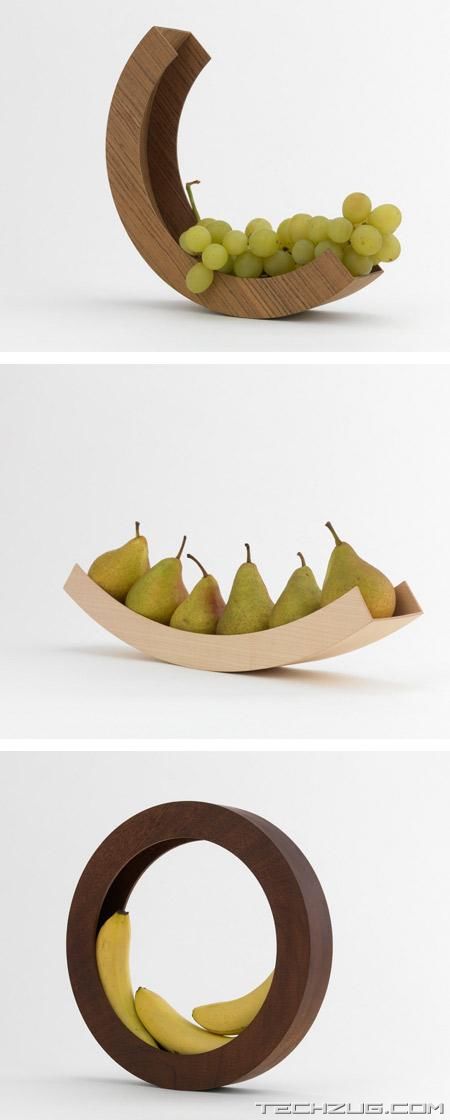 Creative wooden fruit bowls by Belgian artist Helena Schepens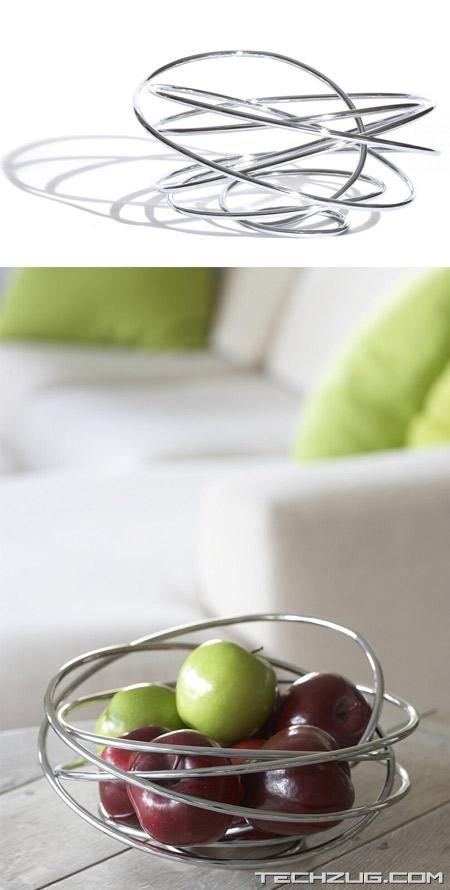 Fruit loop ($32.81) is an avant-garde fruit bowl which is handmade from a single piece of free flowing chromed steel wire. It will add a piece of sculpture to any table and is ideal for holding fruit.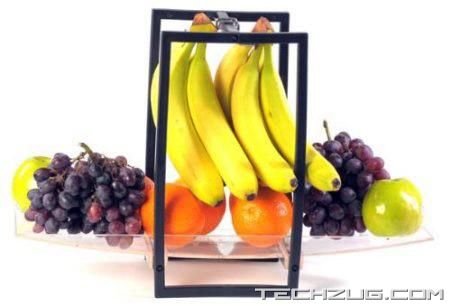 The 'Andalusia' fruit holder ($26.95)
combines simple clean lines and great functionality in a visually stimulating and modern design. A sturdy rectangular frame with two hooks can hold bunches of bananas or grapes while the long tray holds plenty of fruits without the need to stack.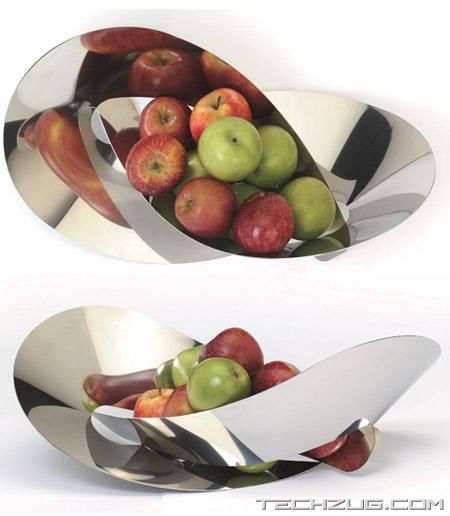 Flat Knot is a beautiful fruit bowl made from a flat sheet of steel which is then warped and knotted into itself.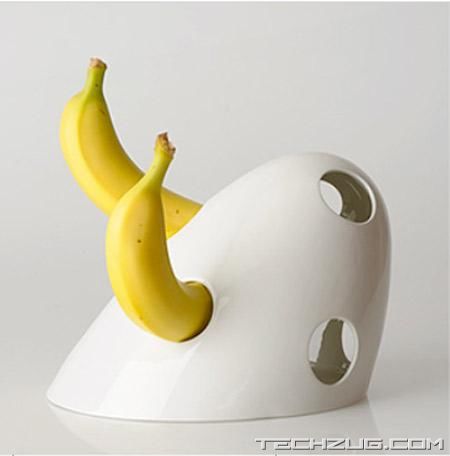 Your home needs something fresh and exciting like this. Vicky, a handmade porcelain banana holder, hangs on the wall and holds bananas in a way that makes them look like deer antlers or bull horns—an amusingly ironic design, especially for vegetarians and non-hunters.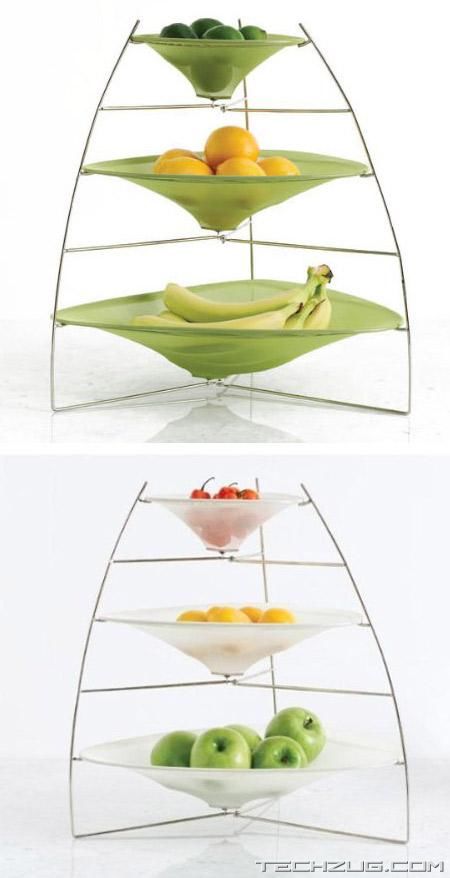 The multi-tiered frame features stretch netting pulled into unique concave "bowls," the breathable mesh of which is especially ideal for storing fruits and vegetables. In addition to being supremely functional, the Ray Tray ($120)also makes a dramatic and modern design statement in the kitchen and beyond.
Design: Sandy Chilewich, 1997.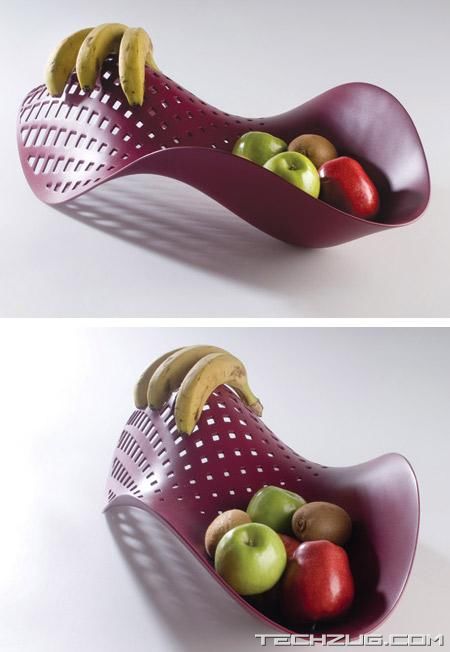 The shape of the fruit bowl was inspired by natural processes. The concaved part supports the ripening of the fruit while the perforated section enables it to extend its life span.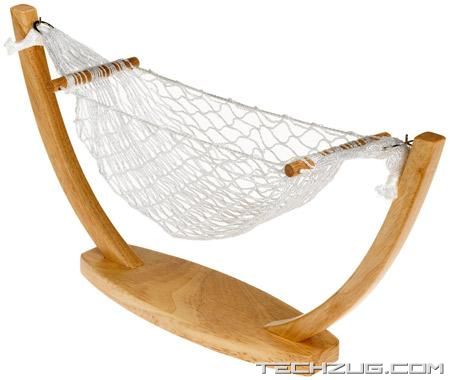 Suspended fruit rests easily and stays fresh longer in the Fruit and Veggie Hammock ($16.98). A soft, open weave, fully suspended net gently supports fruit, resisting crushing and bruising and soft spots. An attractive natural beech wood stand holds a high-capacity nylon net hammock to create an appealing centerpiece.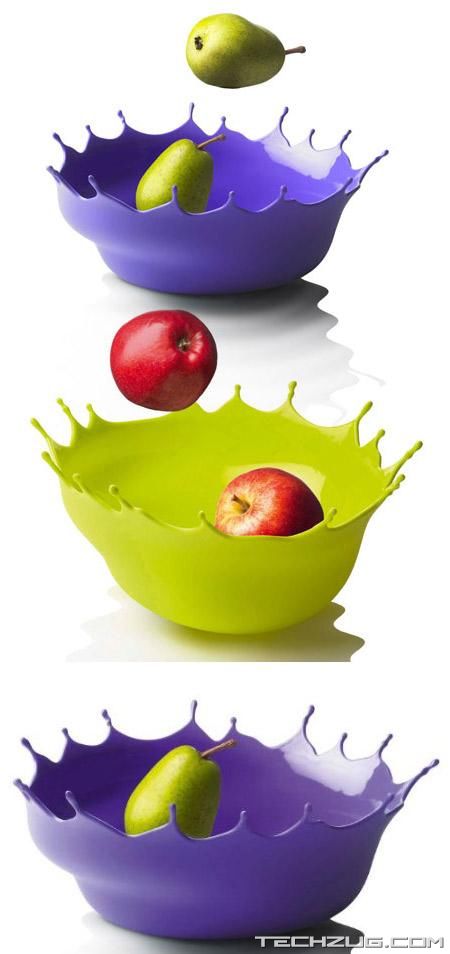 Fantastic fruit bowl ($50.98). Like a large, soft drop of paint, frozen at the precise moment it hits the table and breaks into a spectacular, colorful spray.