When you work from your home, you need all the inspiration you can get in order to stay focused. These creative workspaces are sure to help you with that.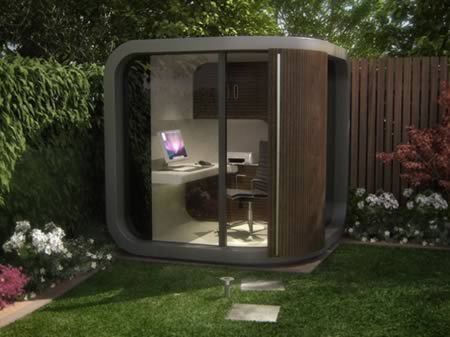 One of the challenges that people who work from home face is that the line between your home life and your work life can tend to blur. The OfficePOD is the next generation of workplaces; it gives you a separate, private workspace, yet you are still at home. Don't just work from home, work from your backyard.
freshing change of pace from your indoor office.

This is an old bus turned into a home office. What an awesome DIY project, if you happen to own an old bus.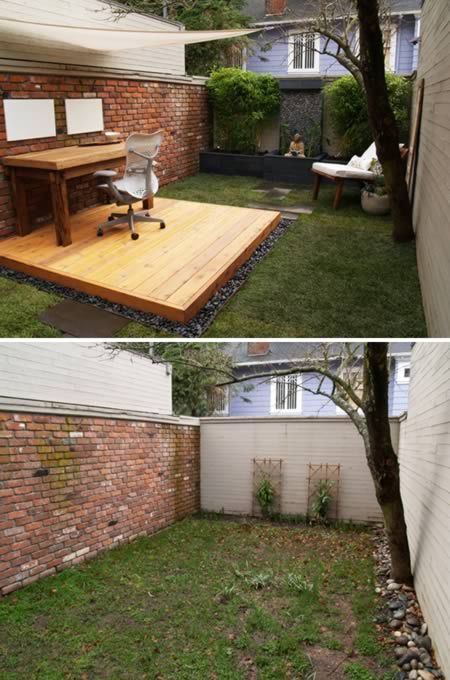 Even a small backyard can be a beautiful outdoor workspace. This empty backyard was transformed by the folks at HGTV into an inspirational place to think and write.
This outdoor working space boasts a water feature spanning the back wall, a rustic wooden desk, and a deck outlined by river rock. Although it's best suited for more temperate climates, you could set up a seasonal outdoor workspace like this and bring your laptop outside when the weather is nice. It may make for a re

Here's another amazing DIY project: an old piano turned into a desktop.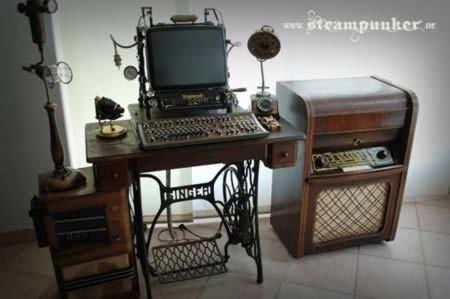 Alexander Schlesier, AKA The Steampunker, is the maker of steampunk housewares, furniture, and mad scientist gear. He built this classy and functional computer desk. In this photo he modified a classic Singer treadle sewing machine. Awesome!

Check out the black hole closet turned office by Gregory Han.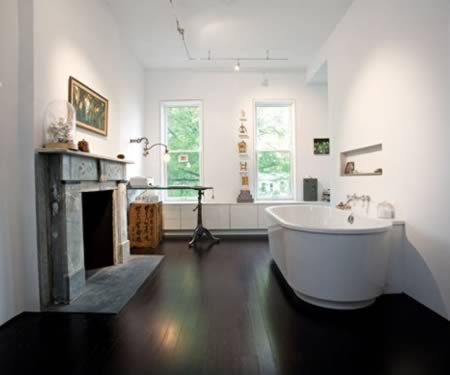 Architect Elizabeth Roberts opened up the second floor of a late-nineteenth-century brownstone to feature not only a large bathing area, but a home office in the corner, as well. Yup, on the left is a desk with a printer, meant to help you get some work one in between, um, dips in the large bath tub.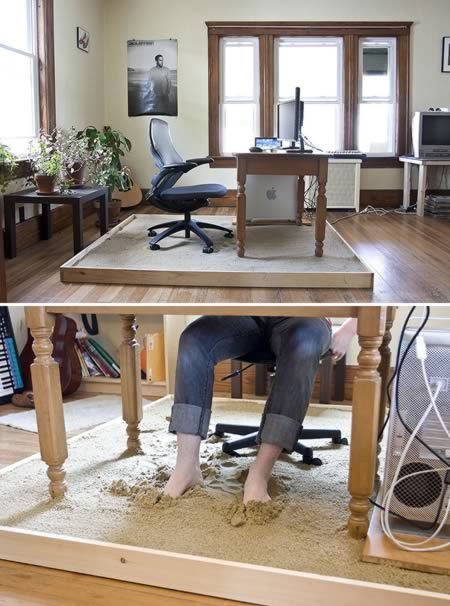 Massachusetts-based art assistant Justin Kemp loves his work so much that he decided to turn his office into a beach. 30-year-old Justin installed a wooden box in the middle of his living room, lined the bottom with plastic, and filled it with sand, calling his workplace upgrade "Surfing With the Sand Between My Toes."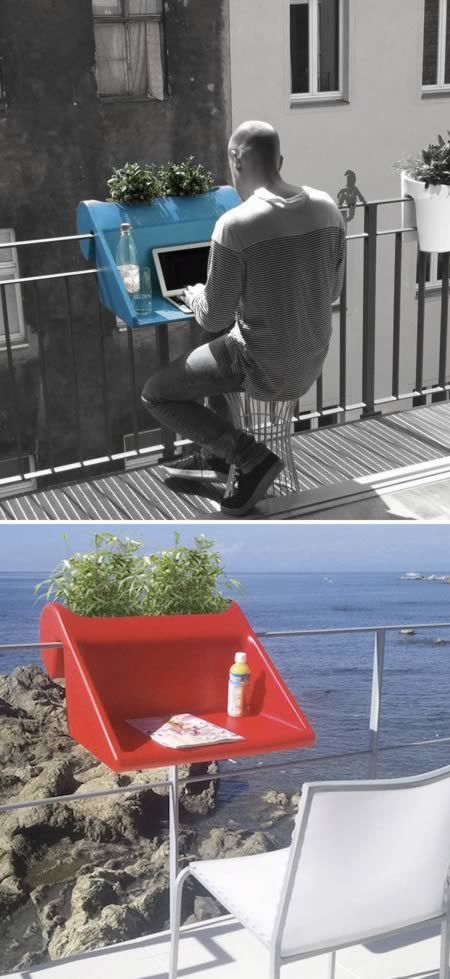 Bringing work outdoors at the first warm breeze might seem like a great idea, but in reality staying comfortable and equipped for actual work requires planning. Berlin-based designer Michael Hilgers created an accessory called "BalKonzept" that could give you a different view while working.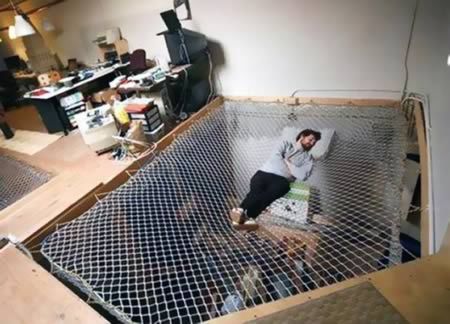 Here's an office with a cool spiderweb bed, mixing business with pleasure with amazing.