1. Money Bag Purse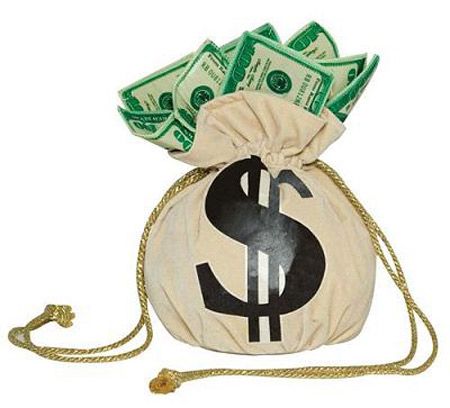 This bag is just amusing for a little ego boost now and then. Instead of the usual scrimping and saving, you are carrying a pile of money so big that this spacious bag can't even contain it. You may be best served not entering your local bank with this, assuming you don't really want to spend some time in the county lockup.
2. Cup Cake Handbag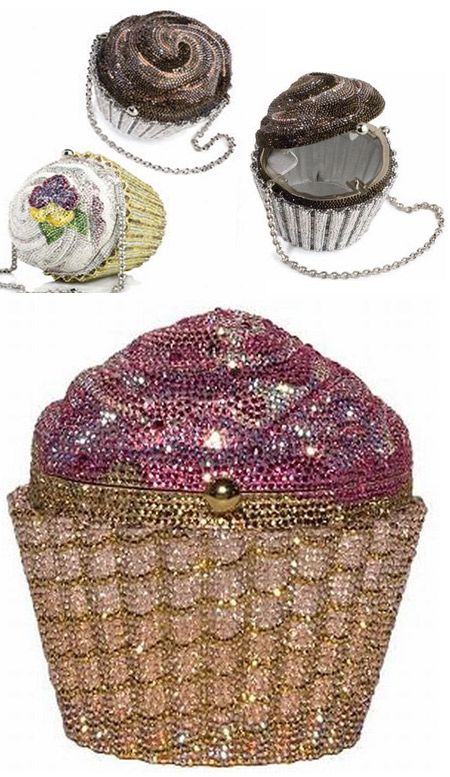 Created by Judith Leiber, an artist who founded her own business in 1963 and quickly established herself as an industry leader at the cutting edge of luxurious fashion. Sold at exclusive boutiques around the world, her handbags cost several thousand dollars and have become a status symbol for many women including several Presidential First Ladies. Classic examples of her work can be found on permanent display at the Smithsonian in Washington, DC, the Metropolitan Museum of Art in New York City, and at the Victoria and Albert Museum in London, UK. She retired in 1998. Her Cupcake bag retails for $4295, but it has pretty much sold out everywhere.
3. Art Handbag
These bags are going to blow your mind off. The creator of these weird bags is Kathleen Dustin. Her collections can be found in bags, made in a unique baroque style in the form of fruits, flowers, boxes, brushes, icons and collages with drawings in the style of the Renaissance.
4. Numberplate Handbag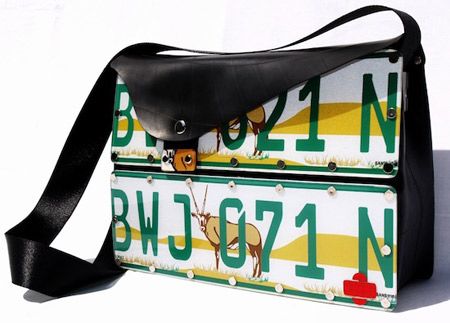 Creative and weird numberplate handbag from South Africa.
5. Exotic Handbag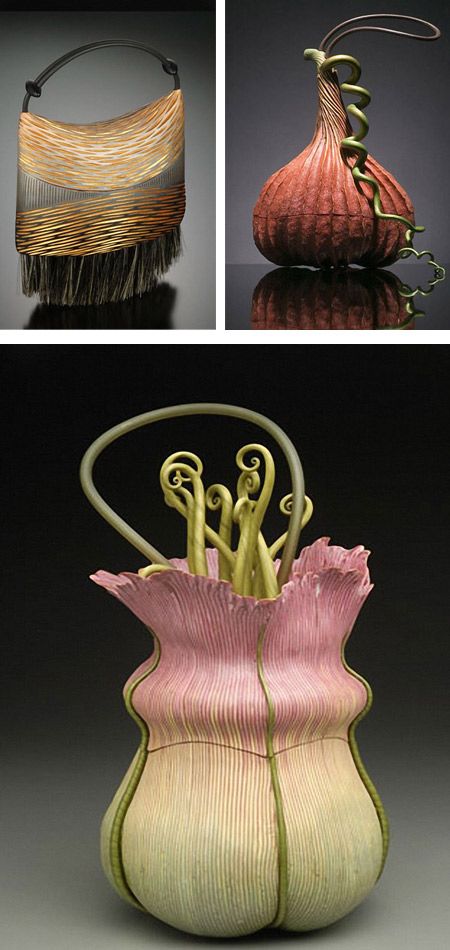 Another originality and beauty creations of Kathleen Dustin. Her work has been appreciated in Europe. Many of her products are exhibited in North America's principal museums of Fine Craft, as well as the Ornament Magazine and the Wenham Museum.
6. Cat Handbag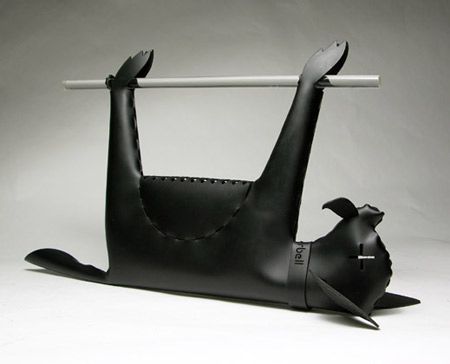 Black cat handbag, lucky for some but not the cat. The zipper is in the stomach.
7. Louis Vuitton Doggie Handbag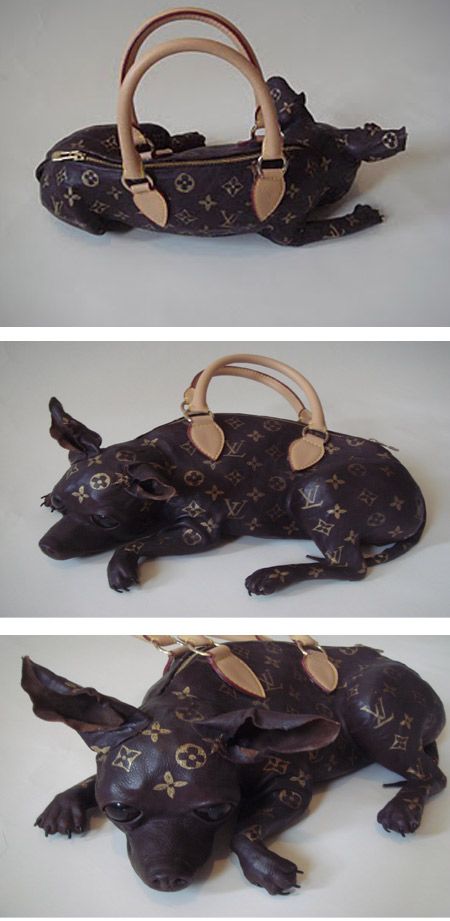 This Louis Vuitton doggie handbag looks like a Chihuahua, printed full LV logo, designed by artist Meryl Smith. Participating in the artistic group exhibition "The Honey Space" – a proposition sculpture work- where 5 curators asked artists to create sculptures that fit the measurement requirements for international carry-on luggage.
8. Brain Bag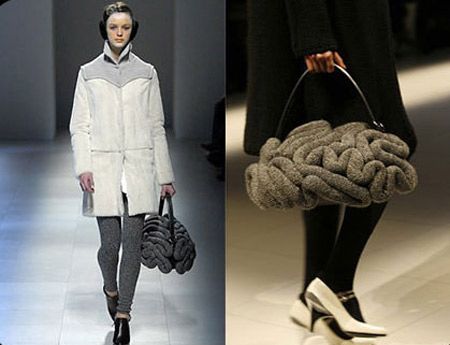 The brainy designer Jun Takashi recently popped out his latest creation for his Undercover label; meet the Brain Bag. Designed in an intricate knit of wool resembling the 3 pound human brain. Lovely.
9. Donut Handbag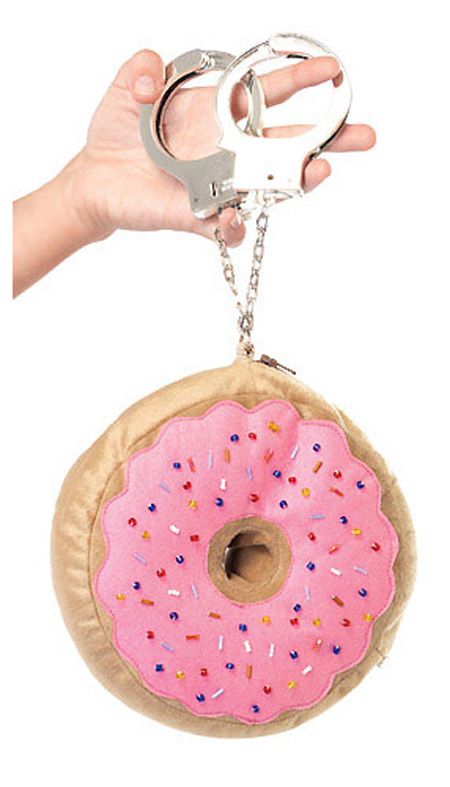 The donut purse is made of brown sueded felt-like material with pink felt "frosting" and beaded "sprinkles" adorning the top. A pair of handcuffs serves as the handle and features two functional keys that rotate in the cuffs' locks ornamenting the chain. The soft plush donut features a small zippered compartment to hold your necessities and looks good enough to eat.
10. Batwing Bag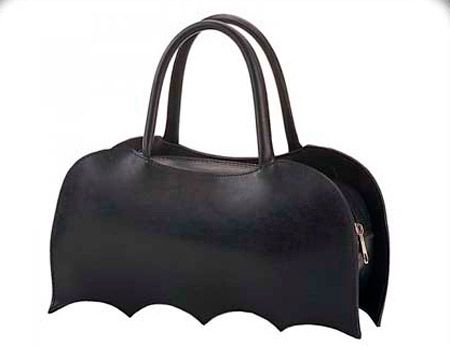 Inspired by none other than Batman, this beautiful bag is undoubtedly infused with Gothic and, it has to be said, somewhat fetishistic undertones.
11. Rubik Cube Bag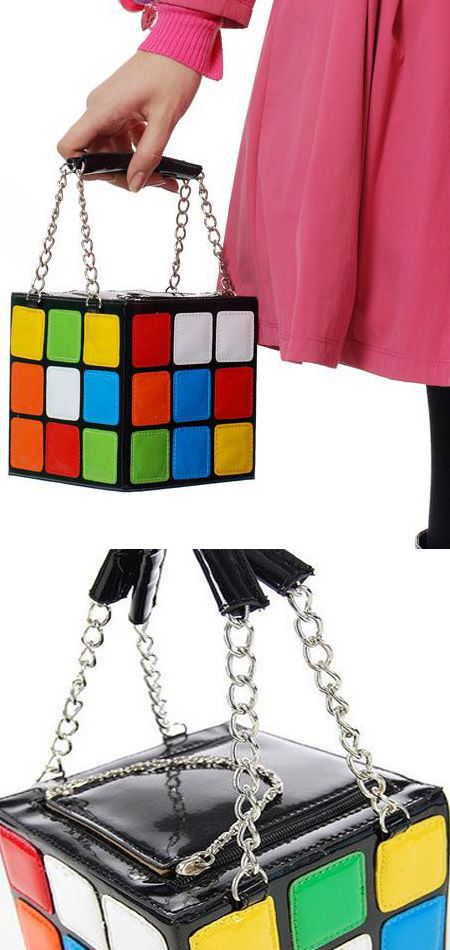 Made from bright-coloured squishy fabric complete with a Chanel-style chain, this would be a perfect dressing-up or going-out piece for those who want to add a little fun and novelty to their look. And just think…you'd never really have to make the effort to dress up for an 80s party or club night again!
12. Skull Purses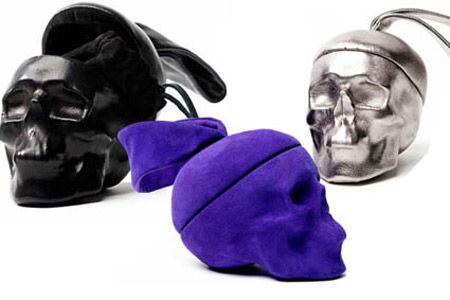 Sure, you've got a lot floating around inside your head: the boyfriend, the job, the what the hell am I going to wear tomorrow. Now, you can stuff everything into your skull—literally. Belgian designer Natalia Brilli, who toiled under Oliver Theyskens making accessories at Rochas, created this unique line of handbags that are in the shape of human noggins.