Designer Choi Jinyoung has released a new iPhone concept called the "iPhone Pro". It features a 3D camera, a DSLR lens mount, a built-in pico projector, and a removable hard drive.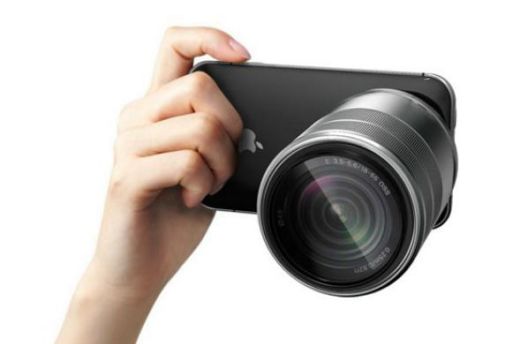 It is designed for users who tend to work with the camera more than any other app! iPhone Pro features a 4.5 inch wide LCD screen with 2 side buttons. The 1.2megapixel 3D camera notches by hooking well with a DSLR lens. Projector capabilities, portable speaker and removable hard disk (at the rear). The special 'mount' connects the iPhone PRO and DSLR lenses seamlessly. Removable DSLR lens with a 12 megapixels sensor that turns the iPhone into 3D camera.
The main advantage of the iPhone Pro is the Great lens which is made of the same design as the optics of the cameras like a mirror, to have a high-quality images. Secondly a multimedia unit with built-in speaker and HD pikoproektorom for viewing video and mobile games on the big screen. It can be used more professionally by setting DSLR lens, Beam projector, portable speaker and removable hard disk and so on in rear of camera. The 'mount' is able to connect iPhone PRO and DSLR lenses. The beam projector of cradle type can use big scene everywhere.