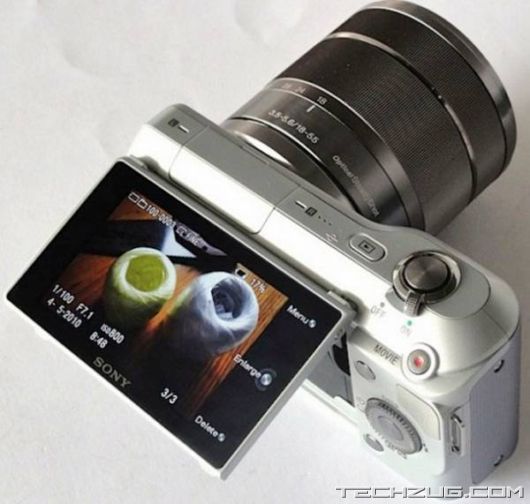 Sony NEX-5 and NEX-3 – ultra bezzerkalnye cameras with interchangeable lenses. As expected, Sony Corporation introduced the camera with interchangeable lenses, in which there is no system of mirrors.
New items under the name of NEX-3 and NEX-5 was Exmor APS CMOS matrix with a resolution of 14.2 megapixel, swivel display with a diagonal 3 inches and fastening system Sony E-mount, allowing the camera to establish three new branded lens, developed for models Series NEX. In addition, the camera Sony NEX-3 and NEX-5 was a contrast AF on 25 points, and image processor BIONZ. More images after the break…
Note that the sensor in the new camera has dimensions of 23,4 x 15,6 mm, which is 60 percent higher than in competing models, the standard Micro Four Thirds. As already mentioned, the Sony NEX-3 and NEX-5 lack a system of mirrors, which is an attribute of traditional DSLR cameras, which made it possible to reduce the size of novelties. For guidance on the sharpness and placement of songs in the frame in the chambers Sony NEX-3 and NEX-5 is used LCD screen. In addition, for an additional $ 199 can be purchased mounted optical viewfinder. As for the new lenses, their list includes a wide angle 16mm f/2.8, zoom lens 18-55mm f/3.5-5.6 and telephoto 18-200mm f/3.5-6.3. In doing so, the model included 16mm f/2.8 12 mm wide-angle converter and converter type "fish eye", and the two zoom lens equipped with a system of stabilization Optical Steady Shot.