Mobile Phone is one of the fast developing thing in the field of technology. It's in the hands of each and everyone in this world and has become a part of our life. Then what about the future Collection of the most creative and interesting cell phone concepts designed by talented people from all over the globe.

Weather Cell Phone Concept

Beautiful cell phone concept design by Seunghan Song accurately detects and illustrates present weather conditions.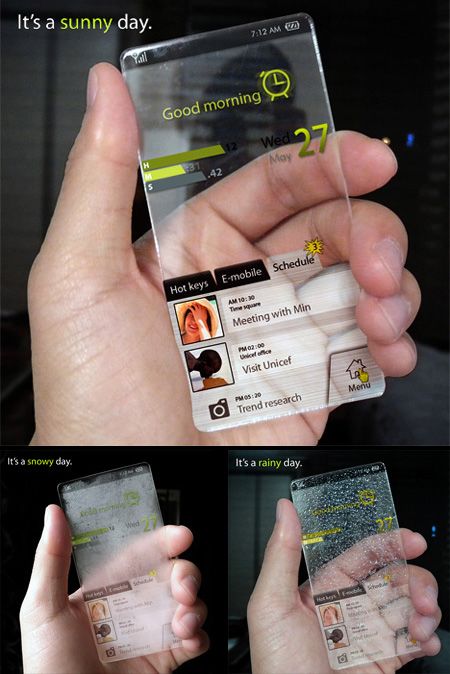 Roll Out Bracelet Cell Phone – Concept
Alexey Chugunnikov created the mother of all concept phones: it has a transparent display, that's also flexible and retractable. The Roller phone can be pulled up from a wrist band that serves as a normal watch and reveals a pretty large display. The flexible screen of the phone reaches from the wrist till the tips of your fingers, the ideal length of an interaction space.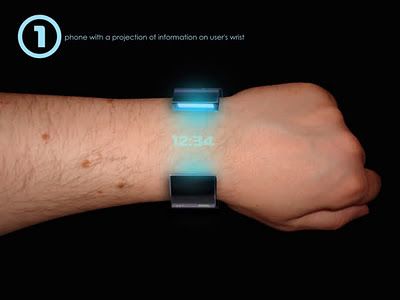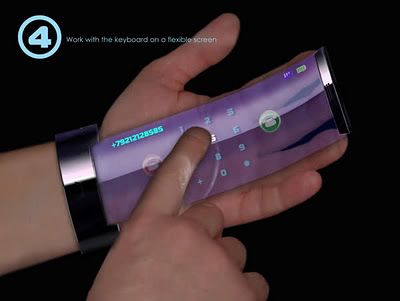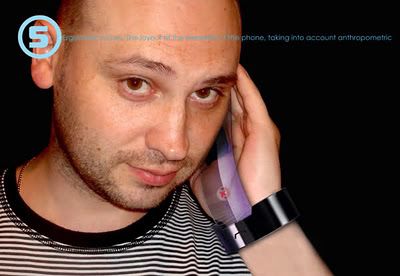 Mobile Script Cell Phone Concept
Designed by Aleksander Mukomelov, this cell phone comes with a large touchscreen, that is located inside the phone in the collapsed state.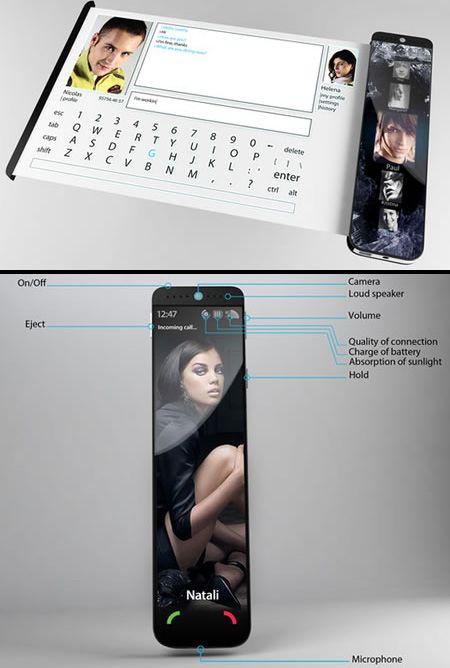 Projector Cell Phone Concept
Cool extra slim concept cell phone equipped with rotating screen with built-in projector; an ideal tool for field presentations.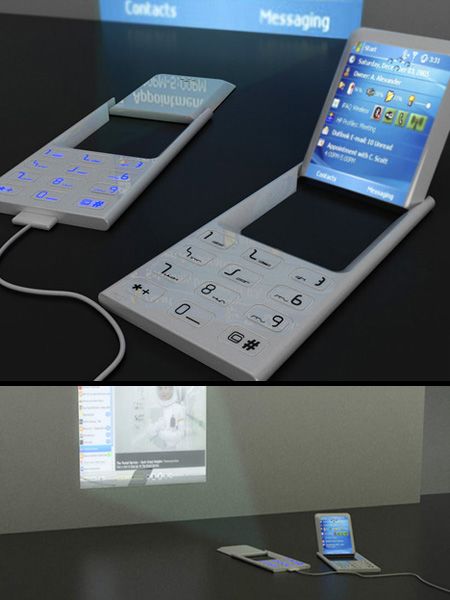 Braille Cell Phone concept
Many a time we do wonder how the blind is supposed to find cellphones useful, and here's the Braille Phone concept which relies on Electric Active Plastic to create Braille code on the screen of the phone, allowing the visually impaired to read whatever message or incoming call simply by touching it.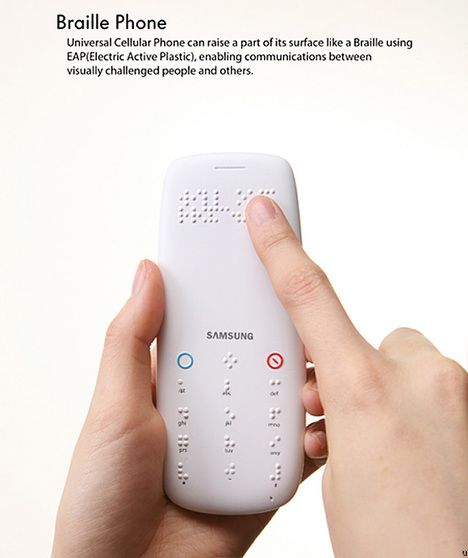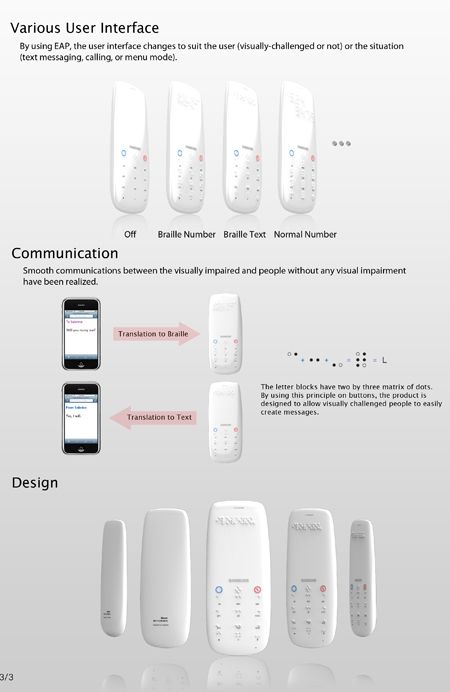 Alarm Clock Cell Phone Concept
Sony Ericsson WakeUp Phone looks and functions like an alarm clock that will wake you up in the morning.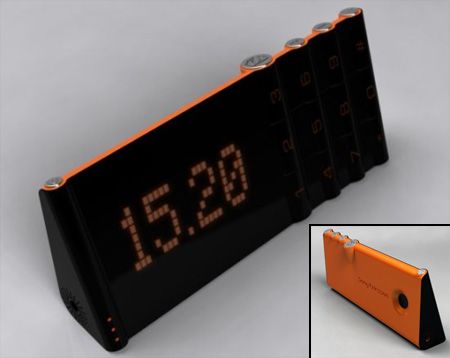 Pen Cell Phone Concept
Target-shaped areas on top and bottom are earpiece and receiver.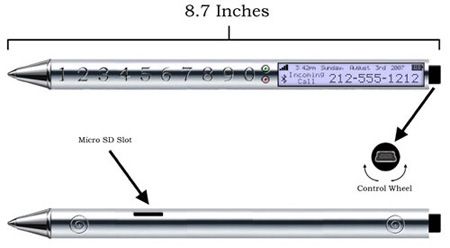 Leaf Cell Phone – Concept

Leaf Phone Features an Organic Structure, is Made of Eco Friendly Plastic Leaf Phone Features an Organic Structure. Created by designer Anastasia Zharkova. The handset resembles a natural leaf and uses an organic structure, plus Eco-friendly plastic as its main material.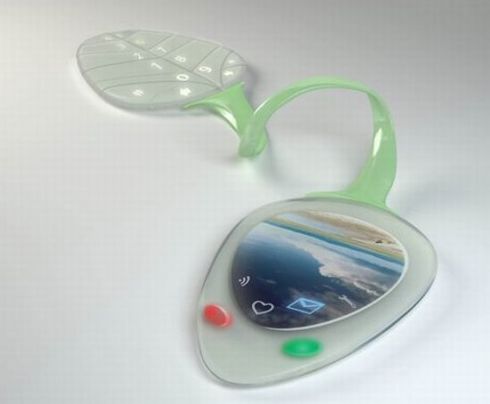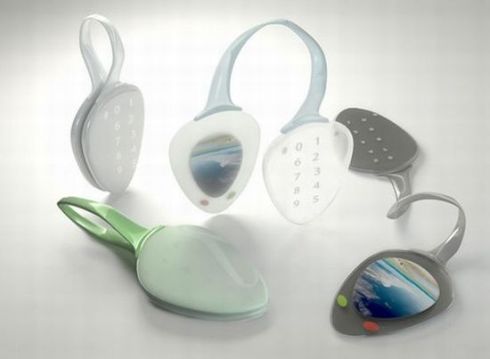 Edge Cell Phone Concept
Designed by Chris Owens, the transparent touchscreen keypad is edge lit by internal LED's.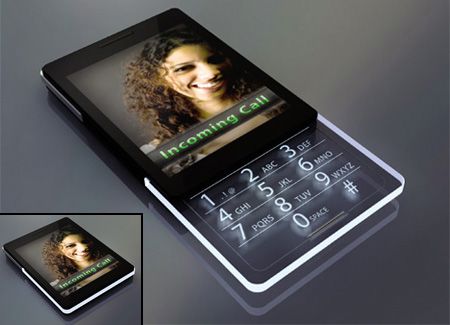 Grass Cell Phones
Green mobile phones designed to last only for the length of its functional life cycle, they fall apart for easy recycling after two years are up.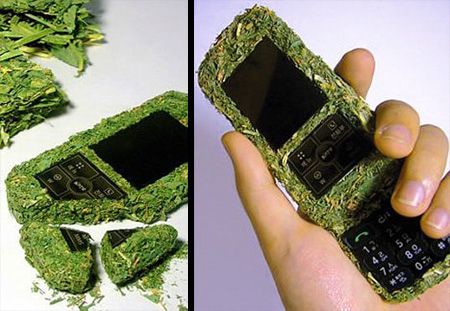 LG Helix Bracelet Cellphone
Being fancy is more important to some than being technologically up to date and this trend was also followed by designer Rob Luna, who created the LG Helix concept phone. This device can also be used as a slap bracelet and worn on the owner's wrist. There's also an LED section up front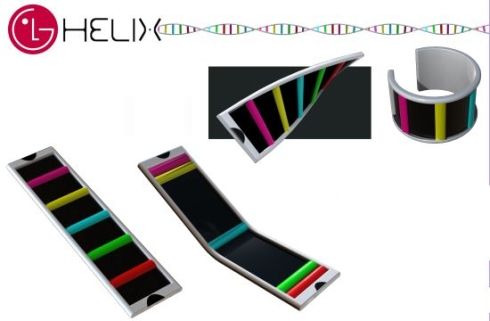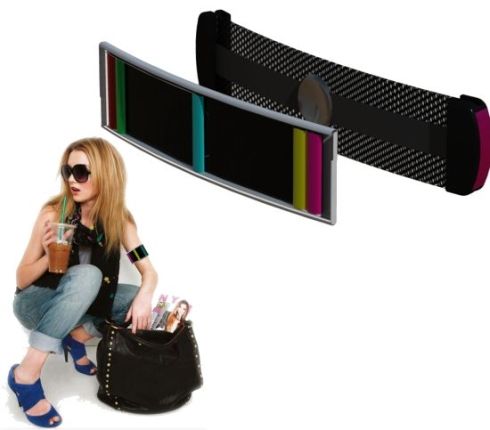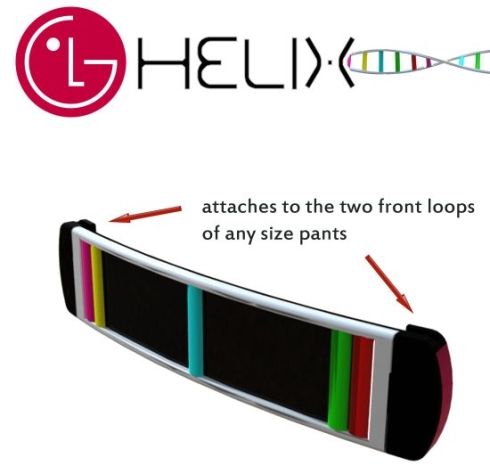 Mechanical Cell Phone Concept
Cell phone designed by Mikhail Stawsky will charge its battery when you spin it around your finger.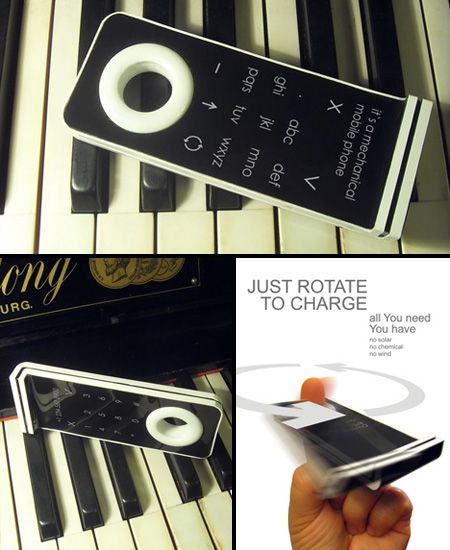 Flexible Cell Phone Concept
Beautiful wrist concept cell phone designed by Shirley A. Roberts.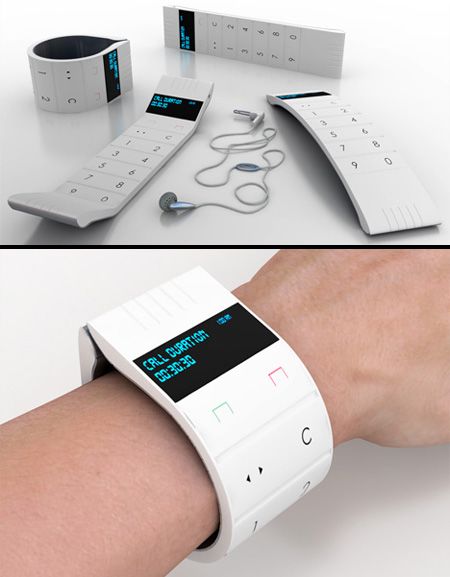 Ear Cell Phone Concept
Kambala is a cool mobile phone that transforms into an earpiece.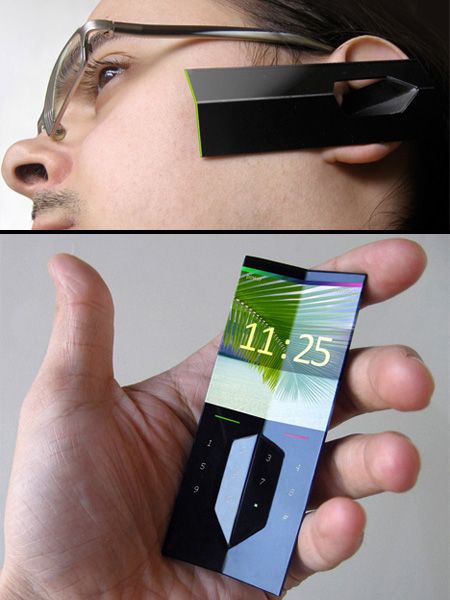 Philips Fluid Flexible Smartphone Concept
Created by Brazilian Designer Dinard da Mata. You can wrap the device around your wrist and turn it into a bracelet for fashionable users. The handset supports gaming when the bracelet is rolled out horizontally, displaying virtual gaming controls.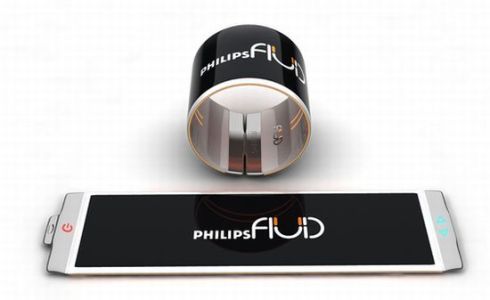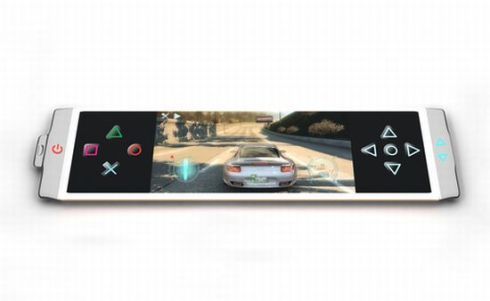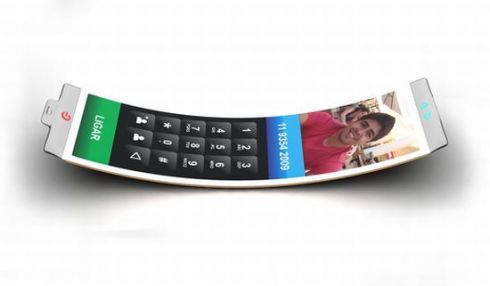 Samsung Bracelet Smartphone
Erik Campbell designed a very original Samsung bracelet phone, a wearable mobile device concept that relies on memory alloy articulation. This smartphone is destined to reach the wrists of athletes, adventurers and tech freaks from all over the world.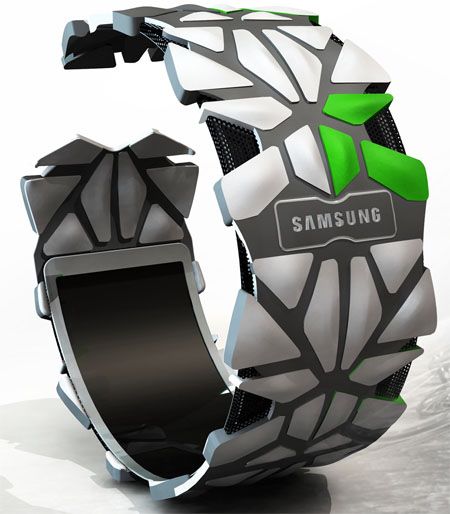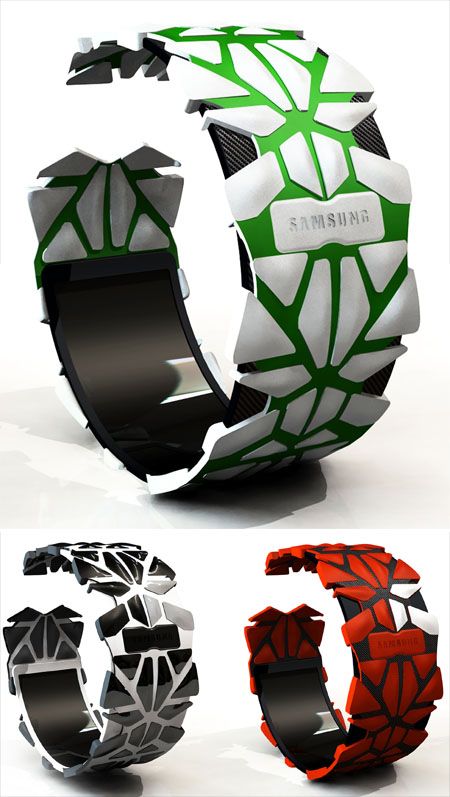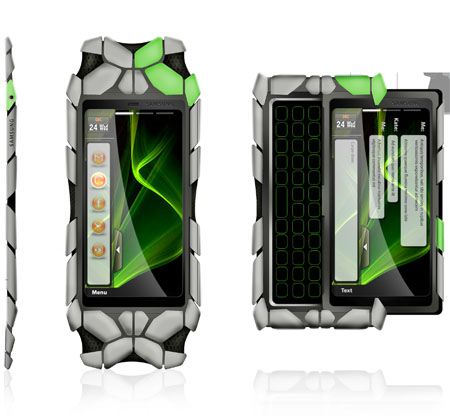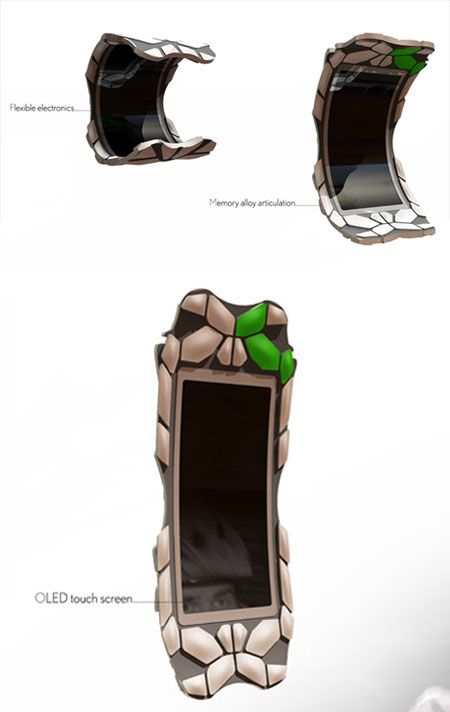 Samsung Finger Touching Cellphone – Concept
The idea of a device that projects its keyboard or interface on a surface instead of incorporating a display hasn't been exploited enough till now and here's a concept that reminds us of the power of projectors. The Samsung Finger Touching hand phone is a sort of bracelet-like handset that projects its keypad onto your hand. The user's fingers will become the keypad and the round segment of the concept phone is the one that incorporates the projector.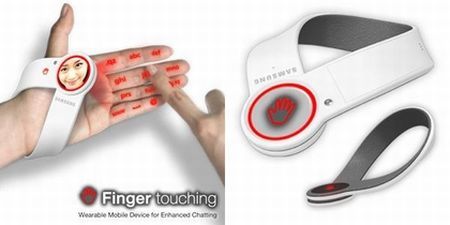 Purse Bracelet Fancy Cell Phone – Concept
Designer By Yw Li. This is surely a phone for ladies, a fancy device that can be worn like a precious purse or bracelet, due to a long and probably golden chain.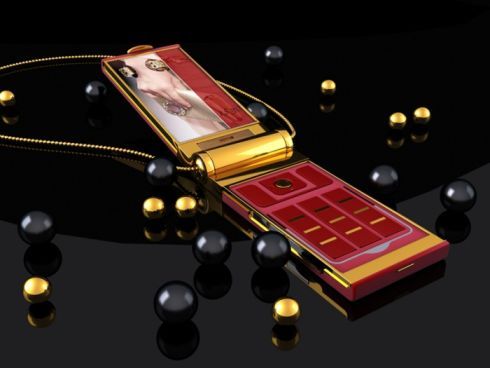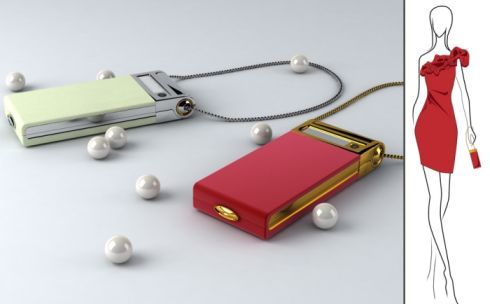 ZTE Cube Cell Phone
This device seems to be folded, with the aid of 3 hinges and that means that we're dealing with a rather long phone, when it not gone "cube mode". The concept was demonstrated at the Mobile World Congress 2008 in Barcelona by ZTE.