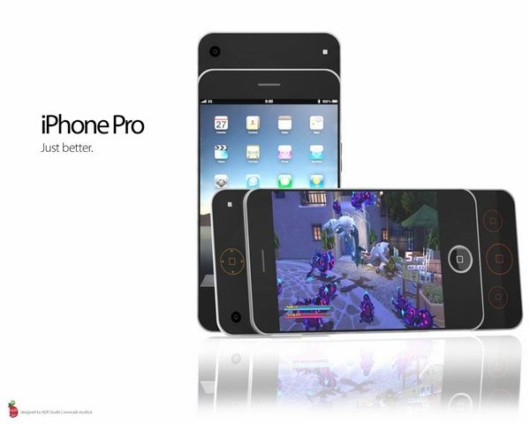 By now you must be used to all the pictures and sketches that hit the web before a hot product launch. We?ve shown you iPhone 4G concepts before and today we have one more for you. The iPhone in the picture above is not dubbed as the iPhone 4G but as the iPhone Pro, a handset that wants to be, simply put, ?just better.? More after the break…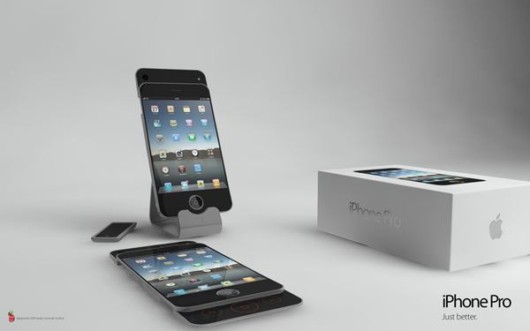 The iPhone Pro is supposed to offer us an even slimmer design which will pack inside a better camera and better audio and a front facing camera for video calls. The iPhone Pro is supposed to run on iPhone OS 3.2 and feature a larger screen too. More importantly, looking at the iPhone Pro we will discover two slide-out ?paddles? which are touch-friendly and bring us dedicated gaming controls. A new MagSafe power port is found on the back which means the regular 30-pin port will not be required anymore.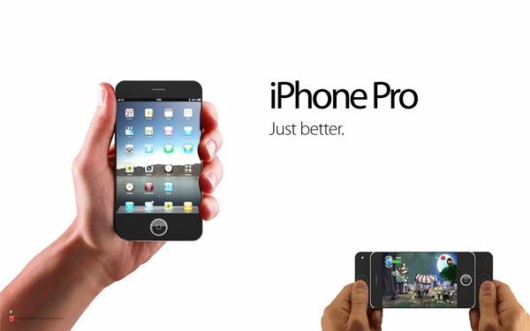 o what do you say, folks? Are you impressed or what? As for me I have to protest against a few features described here. Sure the design is impressive but we already have an iPhone Pro. It?s called the iPad and although it doesn?t have dedicated gaming buttons it will act quite nicely as a mobile gaming platform. It has an even bigger screen which means we?ll be able to use the iPhone for communication-related matters and the iPad for games and apps. That does make sense, right?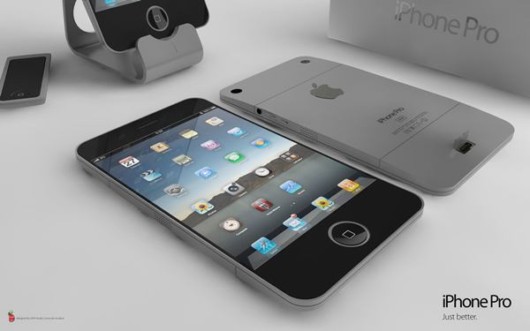 And what about that crazy power plug? There are tons of docks made for iPhones and iPods that use the 30-pin port. Why should Apple change the port and thus render all those products useless? In case the iPhone Pro was real then users would need special MagSafe to 30-pin connectors for their docks, wouldn?t they?
And what?s the deal with iPhone OS 3.2? We?re looking forward for iPhone OS 4.0 for the next iPhone versions, aren?t we?
Naturally the device in the pictures here is just a concept so I?ll understand that designers can take all the freedom they want when imagining next-gen products like the iPhone Pro or the iPhone 4G. But I?d like to see these designers approach the matter from a realistic point of view and create next-gen gadgets that would be based on available Apple technology (at least what we know of so far) and thus could actually be feasible for the near future.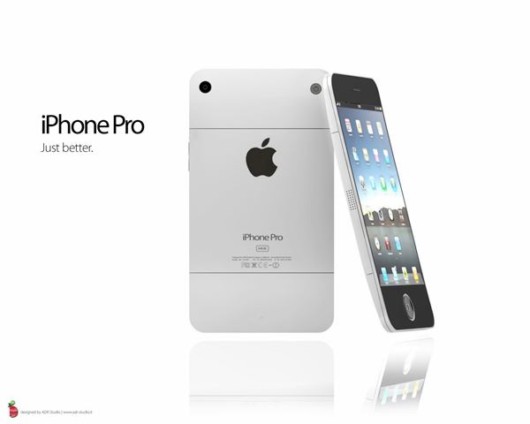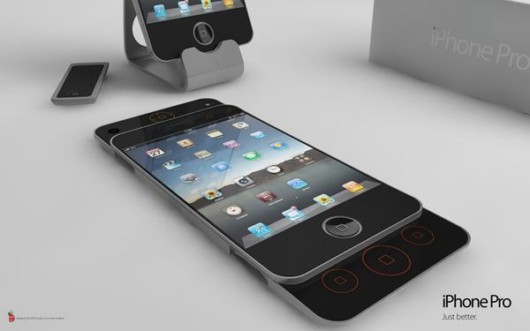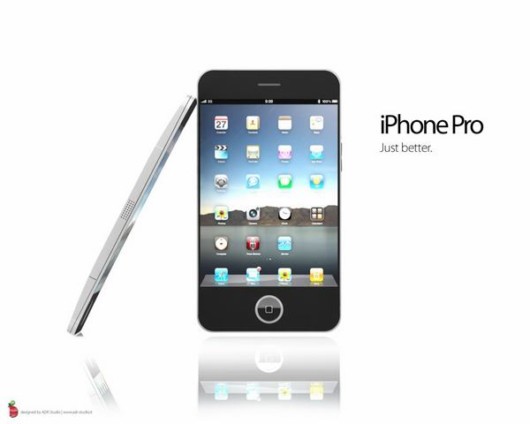 We?ll be back with more iPhone 4G designs as this saga will not be over soon. But at least we?ll get to appreciate the amazing work these designers put in as well as add some constructive criticism of our own.