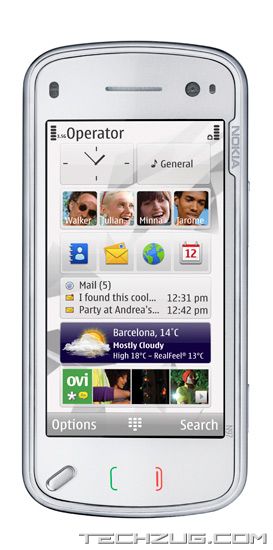 Nokia has just announced its Nokia N97 at Nokia World 2008 convention at Barcelona, Spain. It is claimed as the world's most advanced mobile computer,
designed for the needs of Internet-savvy consumers. The whole thing looks shiny and it has both touchscreen and QWERTY as some of us are sucks at touchscreen.
Nokia?s flagship Nseries device introduces leading technology – including multiple sensors, memory, processing power and connection speeds – for people to create a personal Internet and share their ?social location.? It has 5.0-megapixel camera with high-quality Carl Zeiss optics, 16:9 and DVD quality video capture, and support for services like Share on Ovi for immediate sharing over HSDPA and WLAN. Well, 5.0-megapixel is kinda common now. The craziest part will be its memory storage, the Nokia N97 can support up to 48GB storage, including its 32GB onboard memory.
The Nokia N97 will be available in the first half of 2009 with an estimated retail price of EUR 550 before tax and subsidies.
More pictures after the break.
The Nokia N97 introduces the concept of ?social location? also known as the So-Lo. With integrated A-GPS sensors and an electronic compass, the Nokia N97 intuitively understands where it is. The Nokia N97 makes it easy to update social networks automatically with real-time information, giving approved friends the ability to update their ?status? and share their ?social location? as well as related pictures or videos.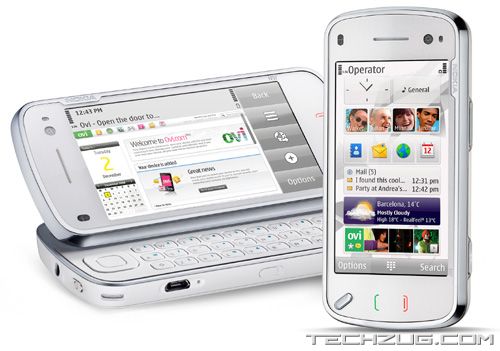 As you can see there are four callers icon at the desktop, those are shortcuts to call them, set to those who you called regularly