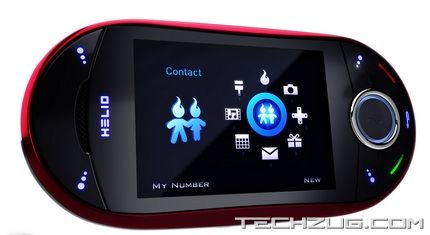 Virgin Mobile USA will launche the new Helio Ocean 2 mobile phone, which has been unboxed, on 12 Febuary 2009.
The Helio Ocean 2 is a dual-slider QWERTY phone with a 2.6-inch QVGA LCD display, a 2 Megpaixel camera, integrated media player, Bluetooth YouTube support, and GPS-enabled Google Maps.
The Ocean 2 supports 3G connectivity with a HTML browser. It offers one-click access to Facebook, MySpace, YouTube services. You can also find a File Viewer for editing MicrosoftWorks, Excel and PowerPoint files. It supports microSD cards and has a 3.5mm headphone jack. The phone will be priced at $149.