Gateway FX6800-11 at $1,300 improves on the entry 01e version with twice the memory, at 6GB, and unspecified faster graphics than the 01e's Radeon HD 4850; the FX6800-09 has few details but at $1,650 is a further improvement that Gateway sees as sitting exactly in between the 01e and the flagship 05 system. Both use Core i7 processors.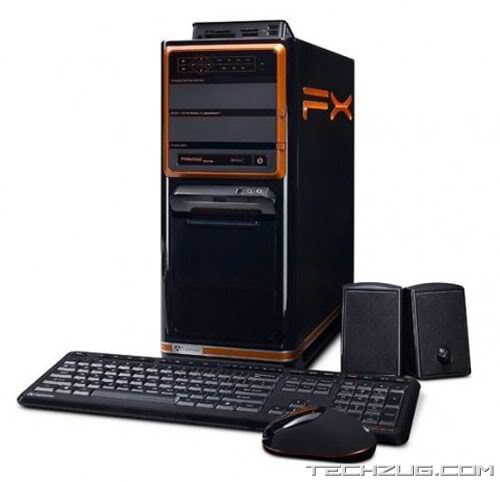 At the mid-range, the LX6810-01 is currently the only model in Gateway's mainstream mid-range line and is unique at the $800 price range for carrying a full 8GB of memory. Although it uses just a 2.33GHz Core 2 Quad, it also carries NVIDIA's newer GeForce GT120 lower-end video card for dedicated graphics and gives it 1GB of memory. It also comes with a 640GB hard disk and a built-in analog/digital TV tuner.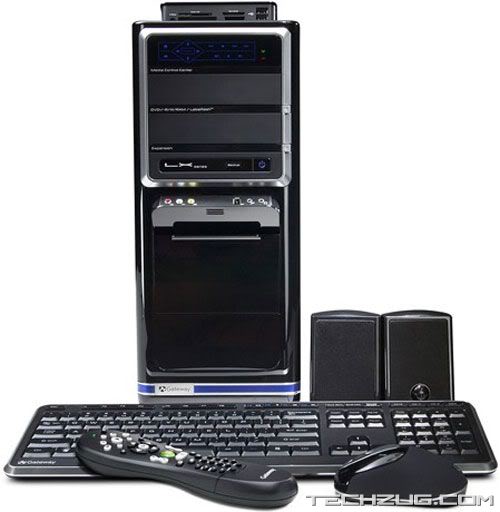 One final update brings in a slightly faster budget desktop. The DX4200-11 carries a 2.2GHz AMD Phenom X4 and sports an unusually large 6GB of memory for its $610 price. It relies on integrated Radeon HD 3200 video but counters this with a larger 750GB hard drive. The DX and LX systems are both available today through retail, while the two FX computers will be ready in March.