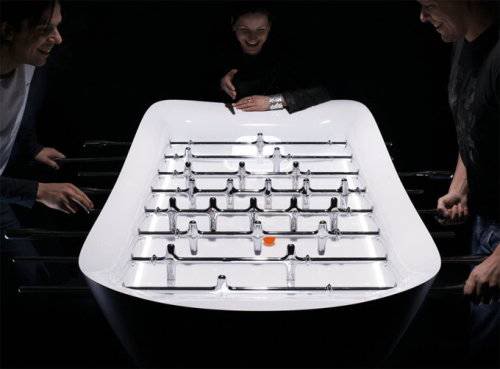 Remember when Joey and Chandler from Friends started a foosball craze in the 90s? This new product could well mark a revival of the game and attract a league of new players and also be a hit with those who are already passionate about a bit of table football with the gang.
'11' is a new table designed by GRO design and developed by TIM model makers. It is due to be exhibited for the first time at Milan Design Week later this month.
The thought behind the design was to reflect the many football stadiums built in recent years that are architecturally stunning, have become landmarks and represent the spirit and passion of the game. If the stadiums are becoming so spectacular, then why shouldn't the foosball tables?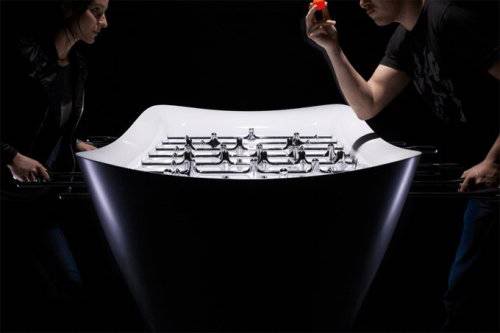 Much thought and care has gone into the craftsmanship and concept. The 22 players are finished in bright silver chrome that represents footballers' status in sport and society. The lighting effects and the software controlling the game add further excitement to the atmosphere and to the experience of playing the game.
And now that we have whet your appetite and you have your credit cards ready, we must give you the bad news. For now, only one prototype model exists . However, it will not surprise us if they end up being manufactured very, very soon by the hundreds.