Like everything else, with time – furniture breaks down, but before you throw it away, consider recycling it. The easiest way to recycle old furniture is to turn it into a piece of your garden. If you're not sure how, let these 25 fantastic examples serve as inspiration.
1. Breathe life into an old typewriter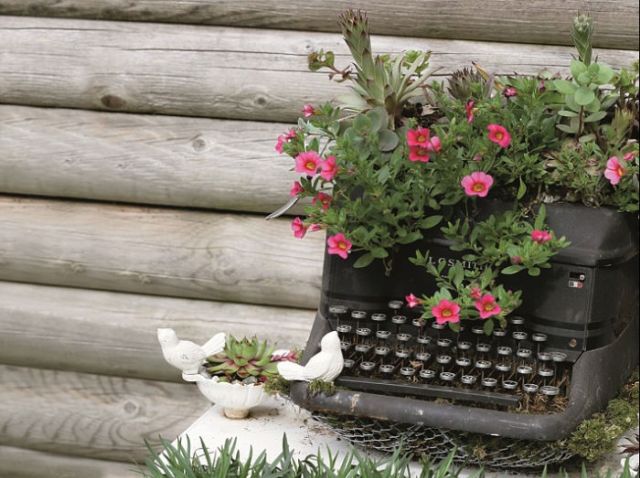 2. Old Dressers can be turned to charming planters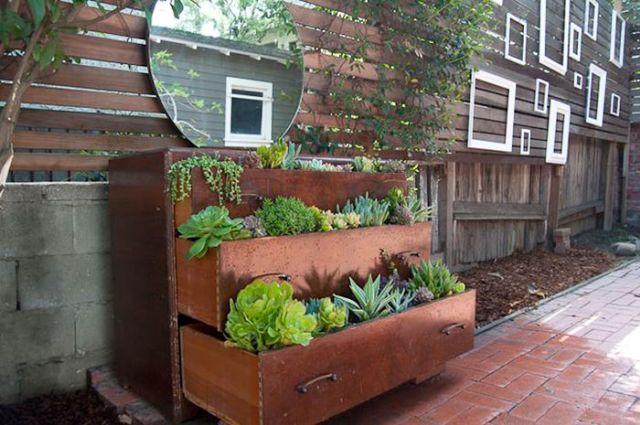 3. Why not add some color and flair?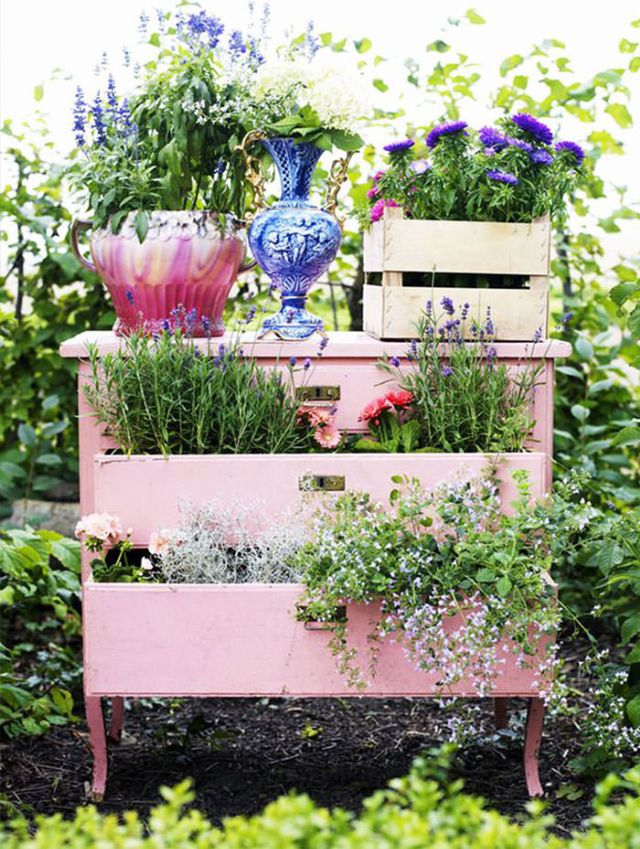 4. Vintage washing machines add a unique look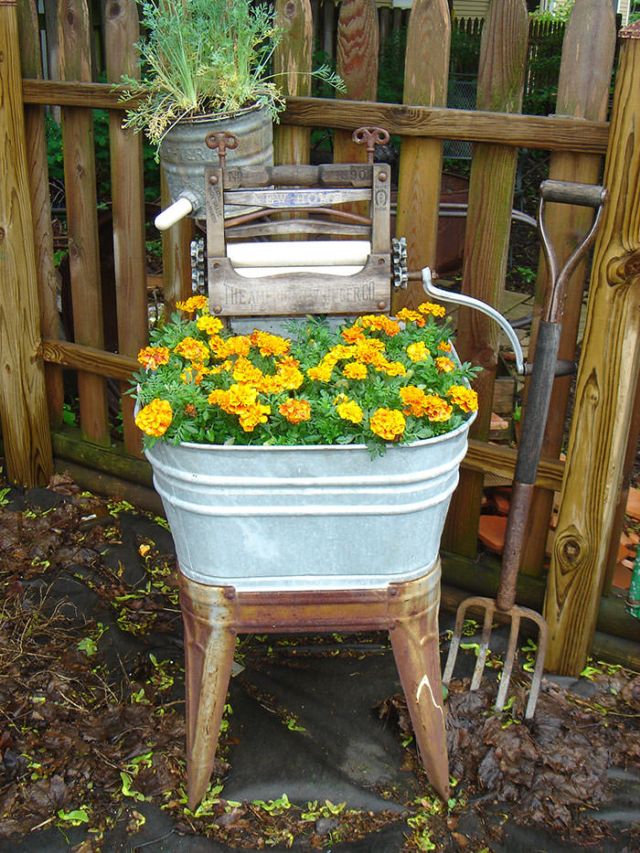 5. Mail you'll always be happy to get
6. An old bike – A new garden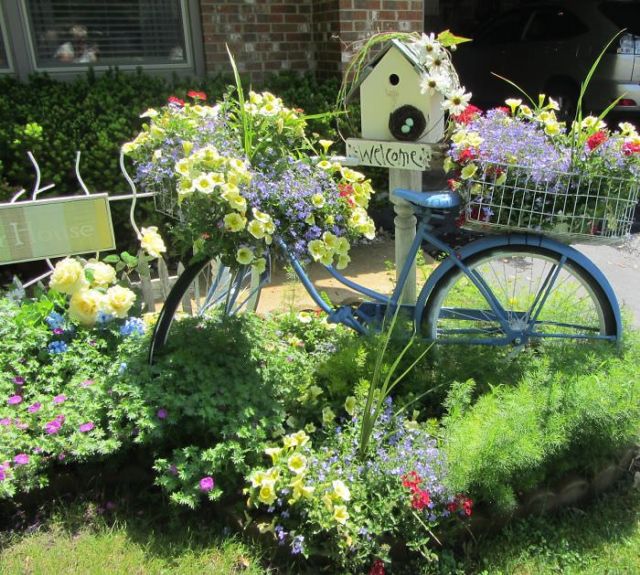 7. Recycle your BBQ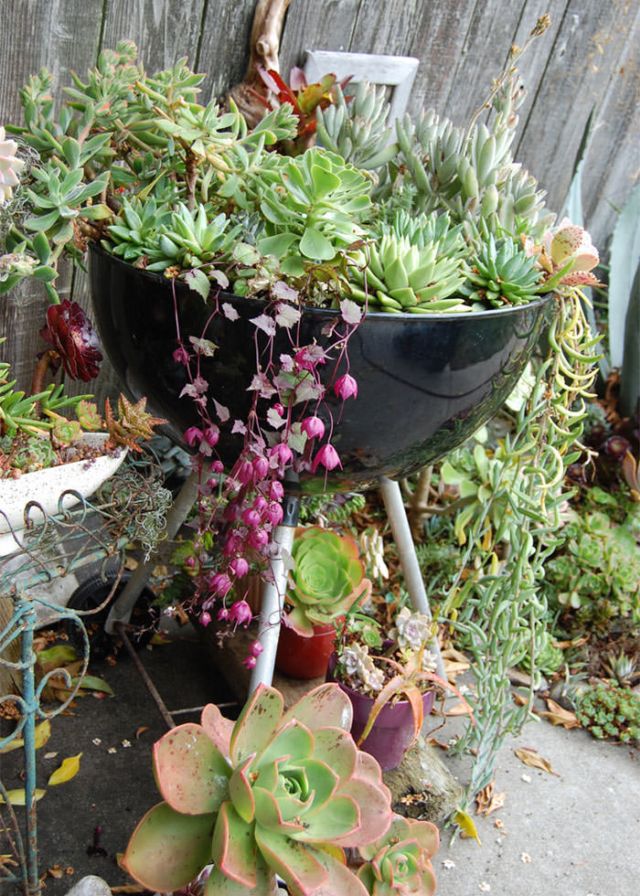 8. A bathtub can become an outdoor coffee table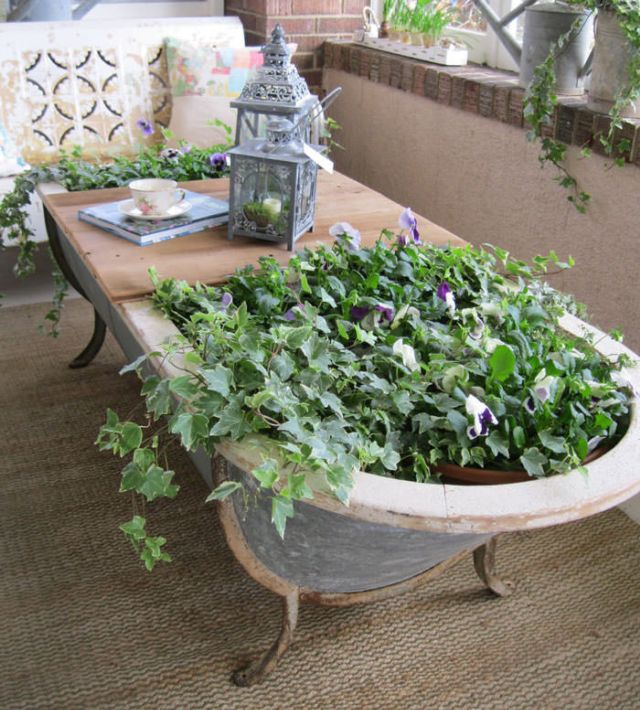 9. Or just a great big flower pot…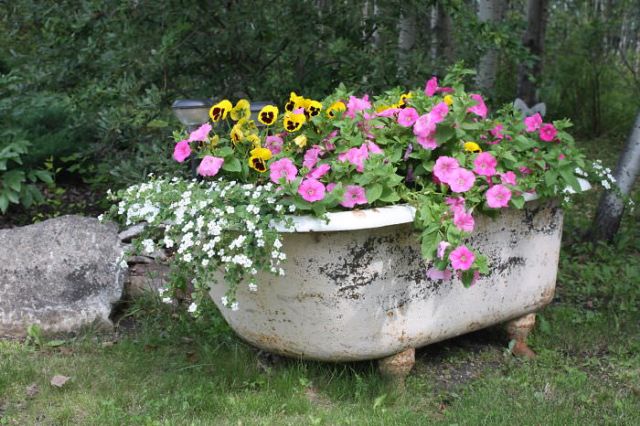 10. A true flower bed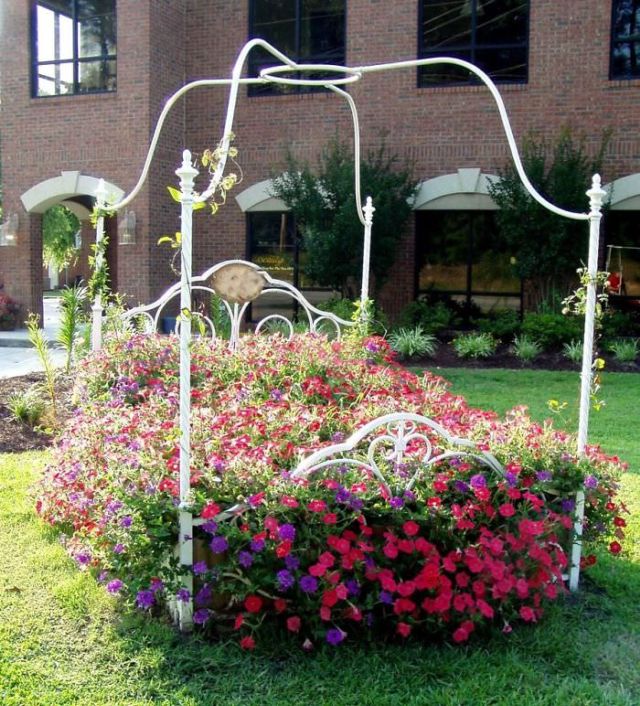 11. An outdoor bedroom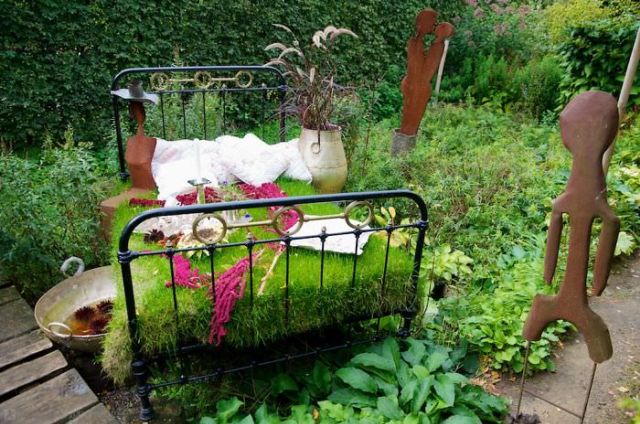 12. A "growing" bed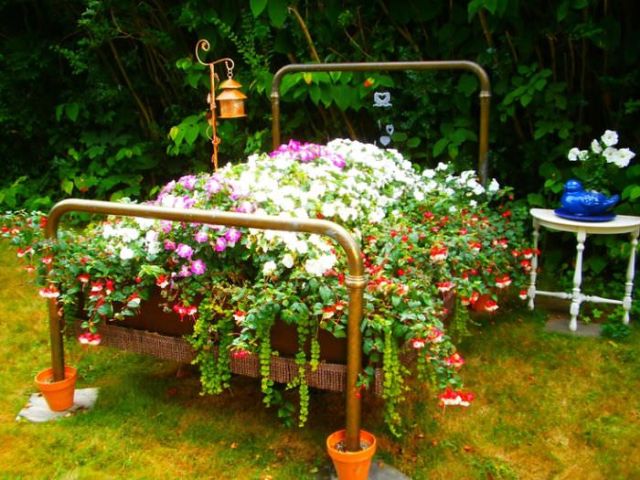 13. A perfect spot to lie down and read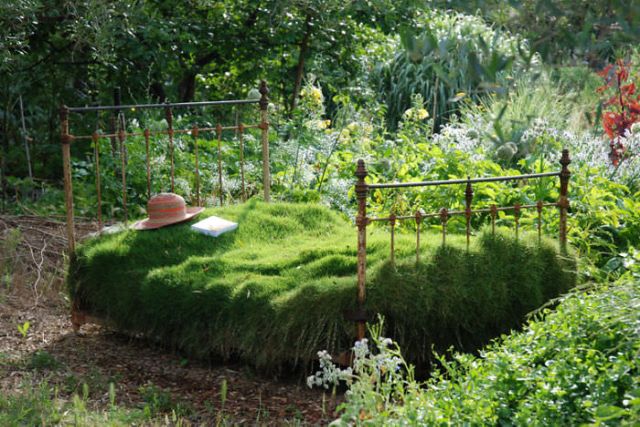 14. Or a place to dream…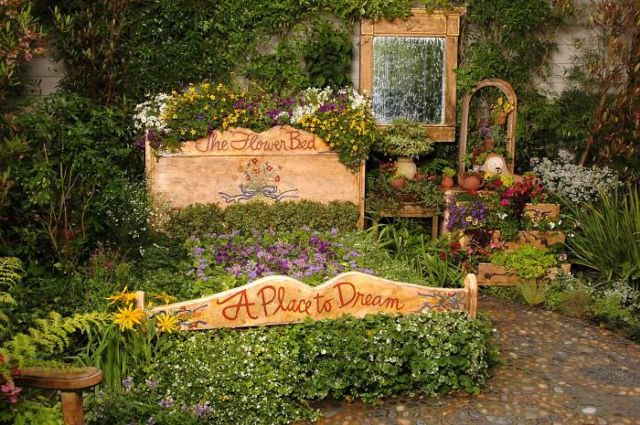 15. A broken cello becomes a beautiful piece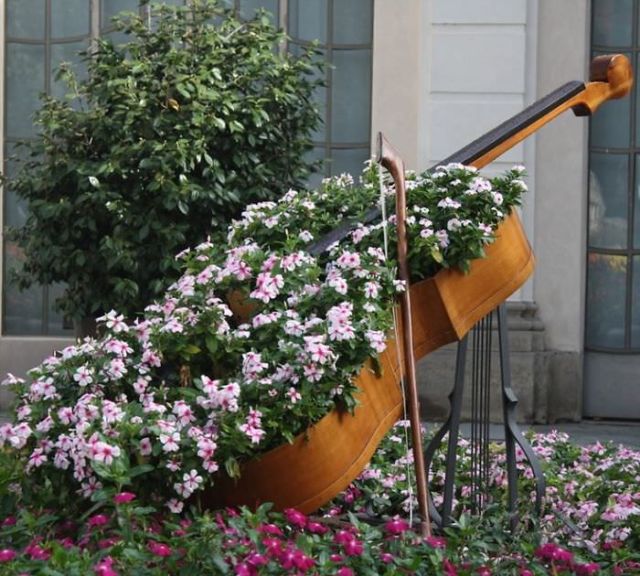 16. From piano to planter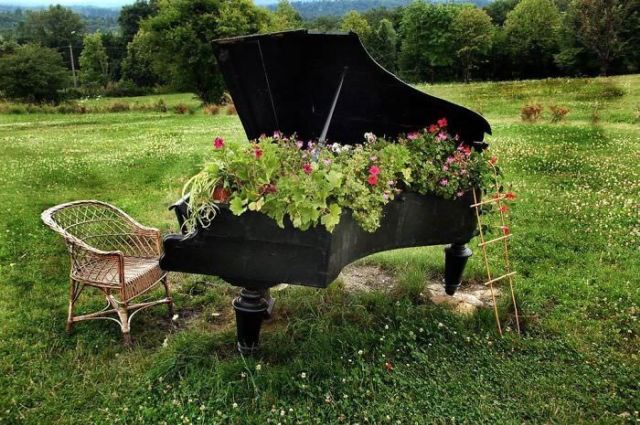 17. Or how about a flowing musical fountain?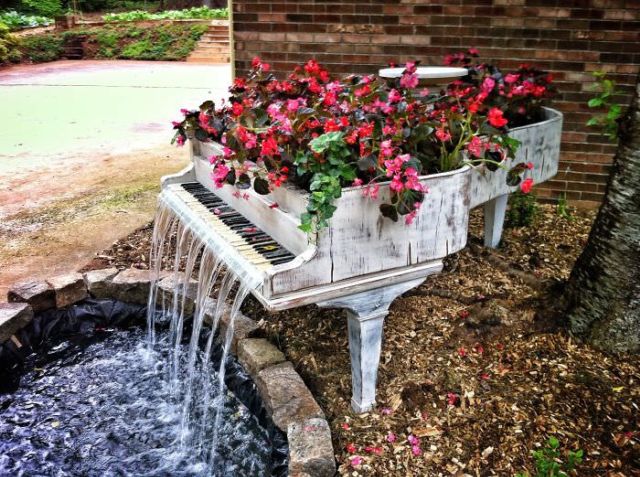 18. These Narcissus have the best seat in the house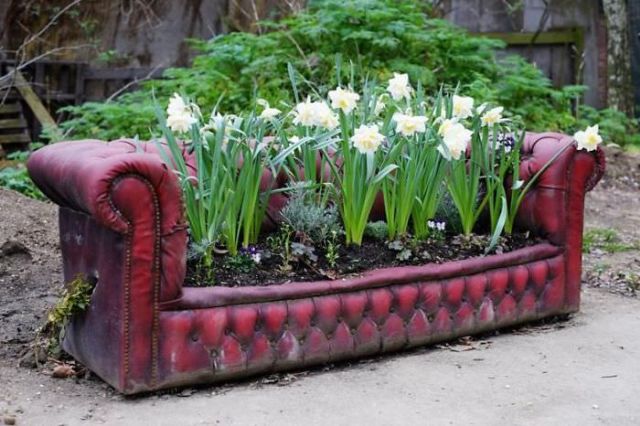 19. Autumn benches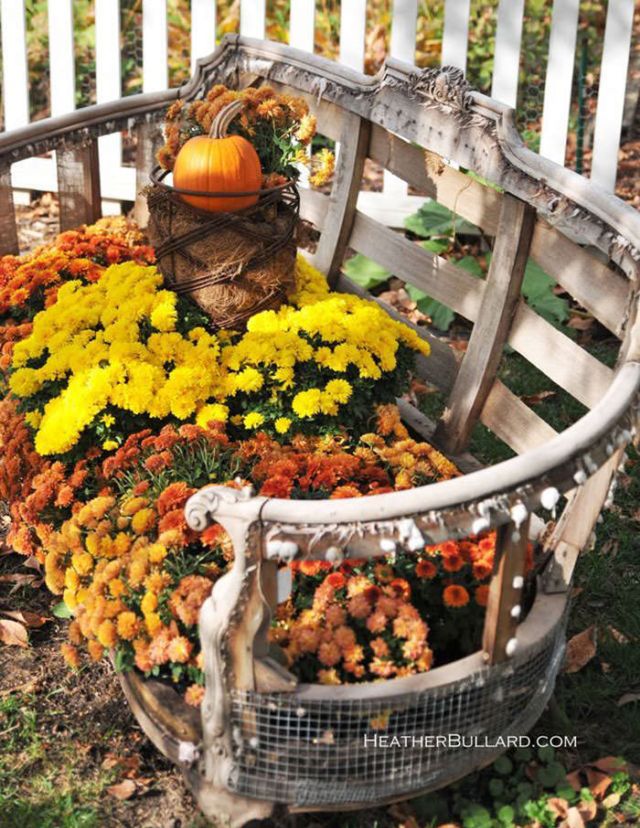 20. A succulent seat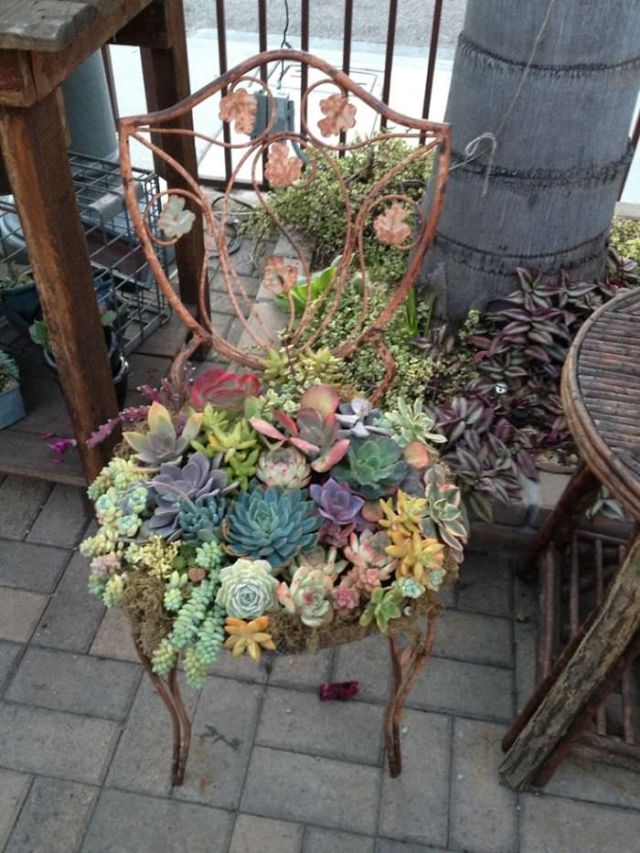 21. A flower bench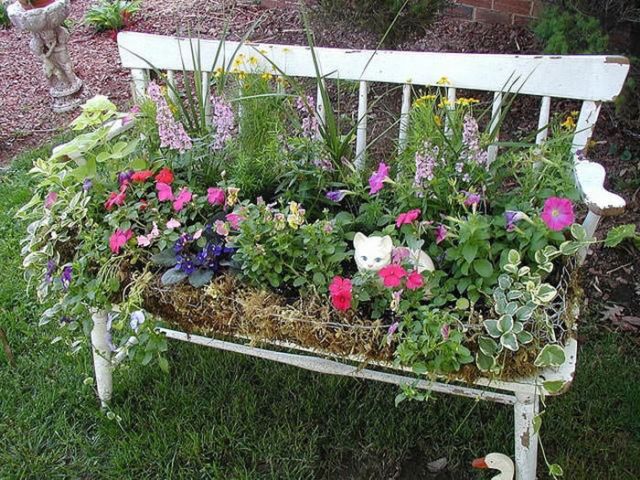 22. A creeping chair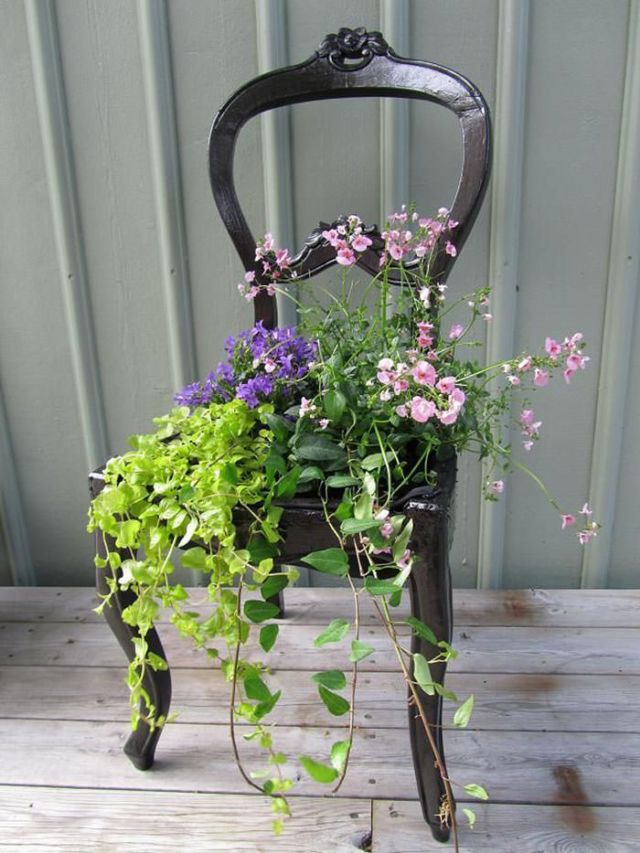 23. A fairy playground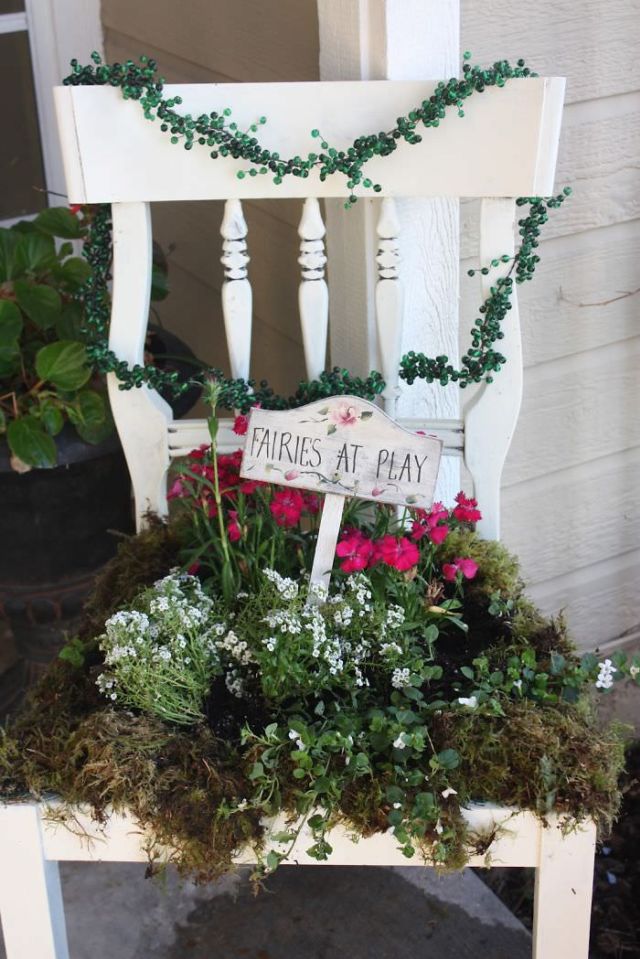 24. A bona fide birdhouse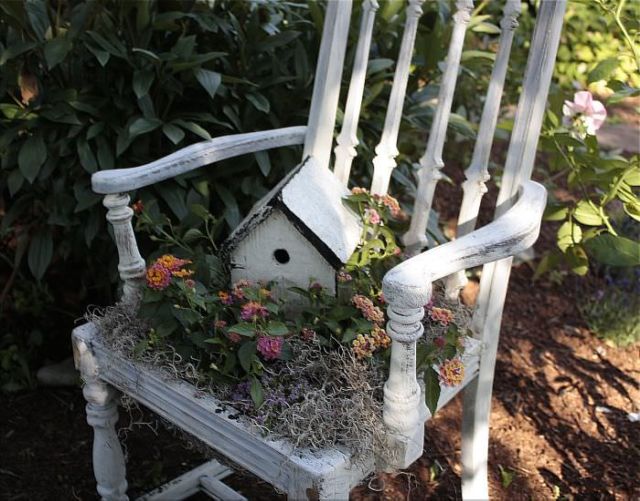 25. A green tea party