Several original designer beds, which can save space and provide maximum comfort.
1. Bed-lock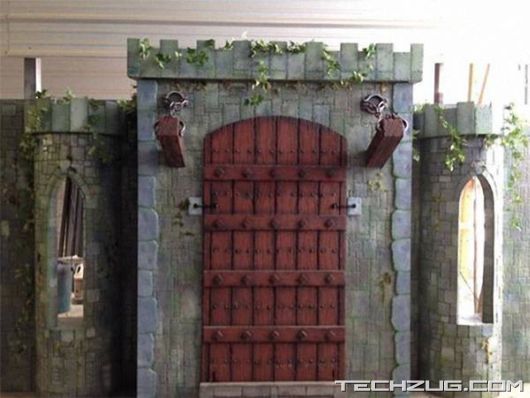 2. By day
it looks like a medieval castle, and closer to the night in one easy motion turns into a comfortable bed.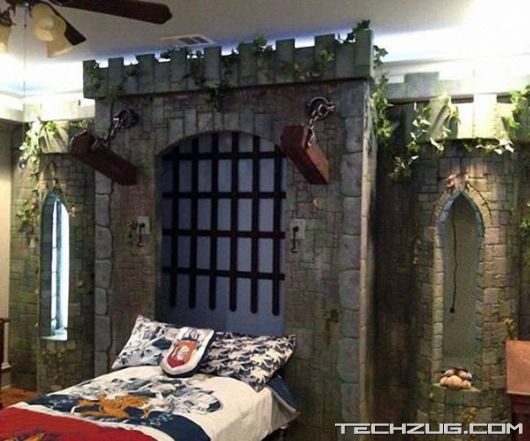 3. Bed-piano
4.
This bed, which miraculously expanded piano was made ??in 1865 and is now one of the exhibits of the Brooklyn Museum. The owner of this ingenious piece of furniture was a large family, which was placed on a very limited square meters. Thanks bed-piano in the room, on the one hand, I was not ashamed to take visitors on the other – households could comfortably sit on the bed.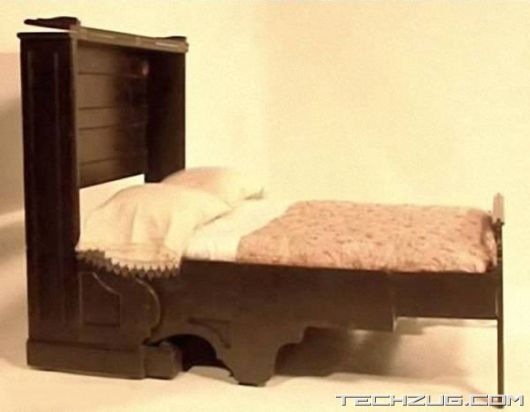 5.
Bed "time machine" The idea of this bed (which in the folded state is a copy of a time machine from the TV series "Doctor Who") belongs to one New Zealander, who made ??it for her son. Bed not only looks stunning, it is equipped with special lighting and telephone.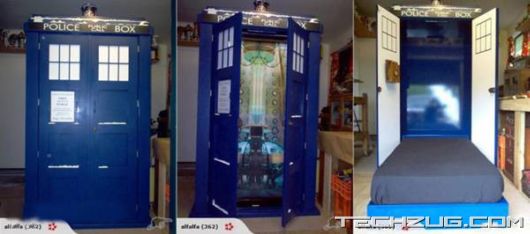 6. Bed, descends from the ceiling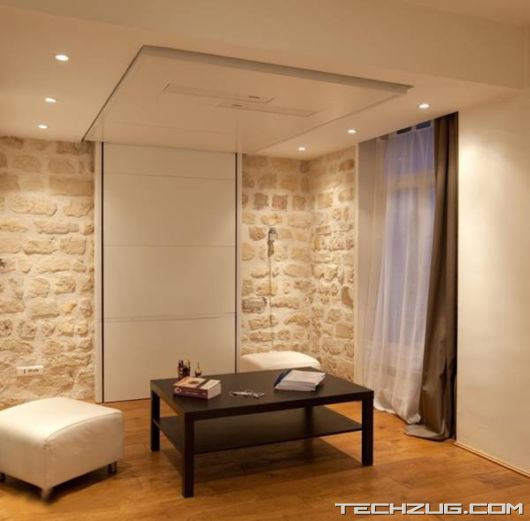 7.
This project design firm BedUP for small spaces – assembled it does not take no useful centimeters square. If necessary, it descends from the ceiling (the mechanism resembles an elevator) and it turns out the bed area of four square meters. You do not even necessarily push the coffee table.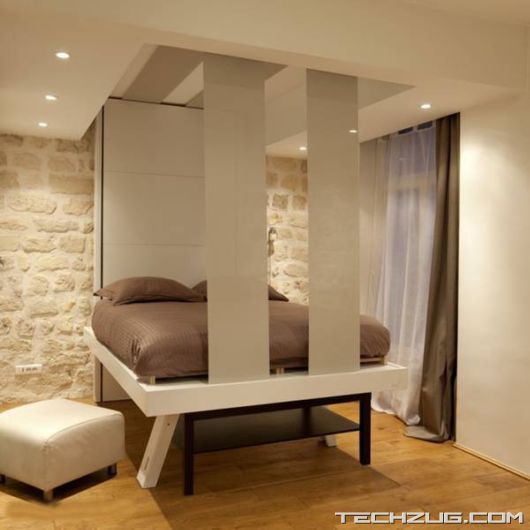 8. Bed for bookshelves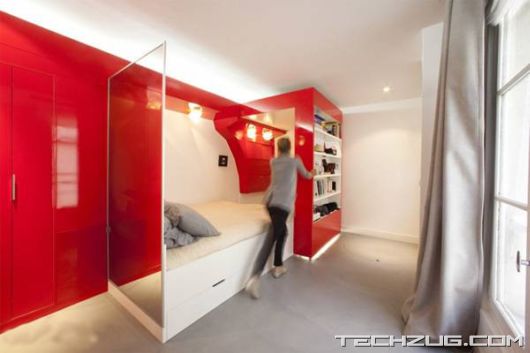 9.
This project is designed by the French designer Paul Kudami for small apartment in Paris. The challenge was that, at 23 square meters needed to be on a bedroom, full bathroom, study and cloakroom.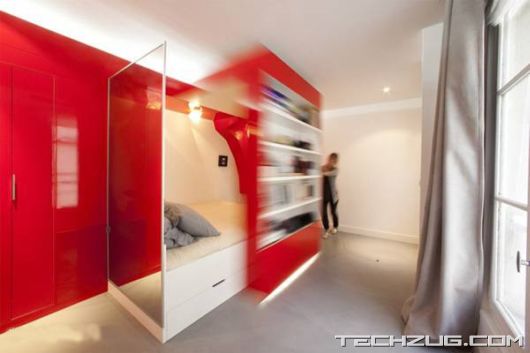 10.
Kudami brilliantly coped with the task, hiding behind a bookcase bed, is a movable structure.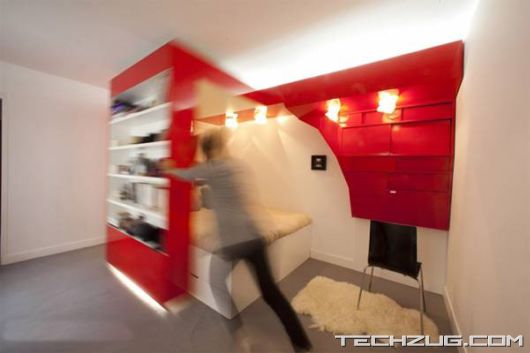 11. Bed in the form of vintage boxes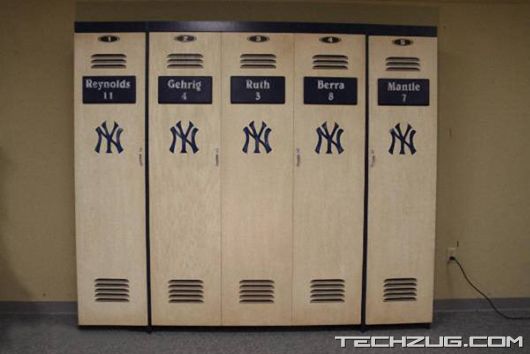 12.
Two extreme drawer used to store small things, and the middle three are converted into a full bed.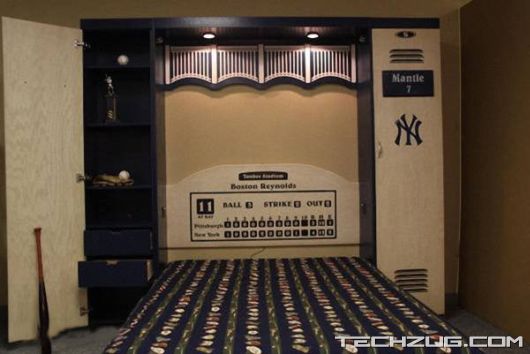 13. Bed-wall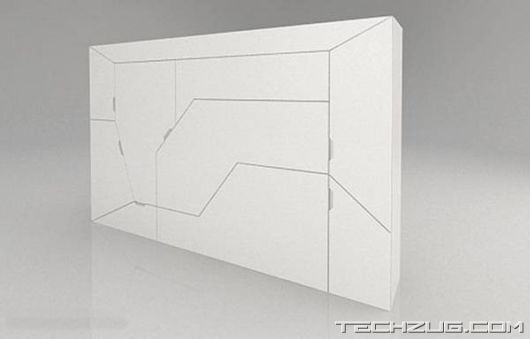 14.
Designer from Latvia Rolands Landsbergs invented this incredibly compact piece of furniture, which is all that is necessary for life – a bed, desk, wardrobe and even a snack bar.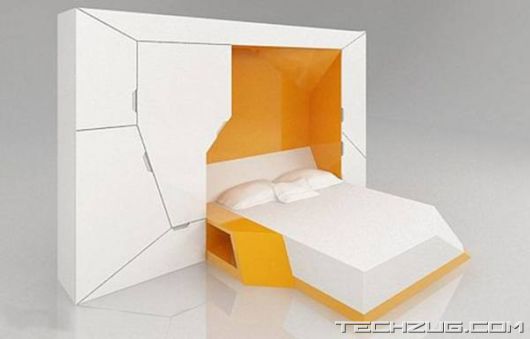 15.
This white "wall" consists of several modules, which, depending on the situation can be transformed into one or another piece of furniture. Section is equipped with a bed at the bedside lamps.
16.
Foldable dog bed