A car for most people is just a way of getting from point to point and thats about it. We change car quite a few times in our lifetimes and that point it normally goes to a new owner, but what happens when a car is simply just too old? most of them end up in a scrap yard where they are stripped apart and recycled.
Luckily for us there are people that see more than just scrap metal, they see an opportunity to create something amazing. What they have done is take old car parts and create something functional for a house to use. Here are 18 brilliant pieces of furniture made from recycled car parts.
1. A crashed Ferrari that now sits in pieces, incased within a glass coffee table.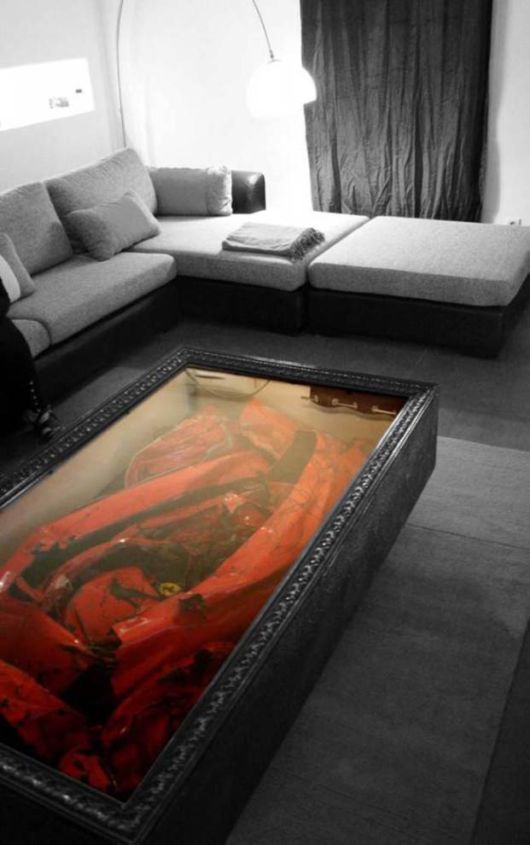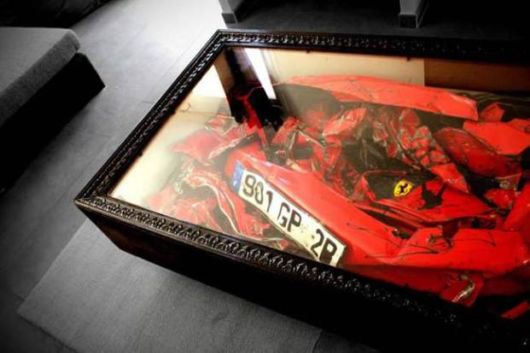 2. 1965 Ford Mustang turned into a pool table.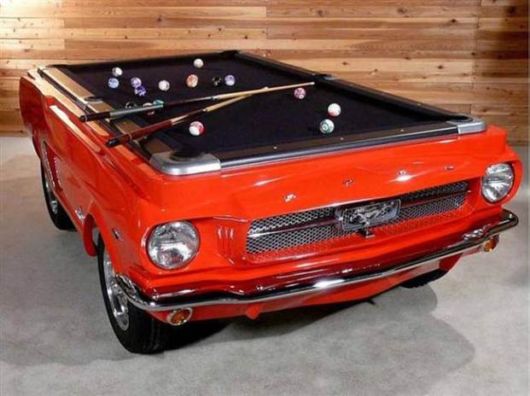 3. This sink made from an old Volvo.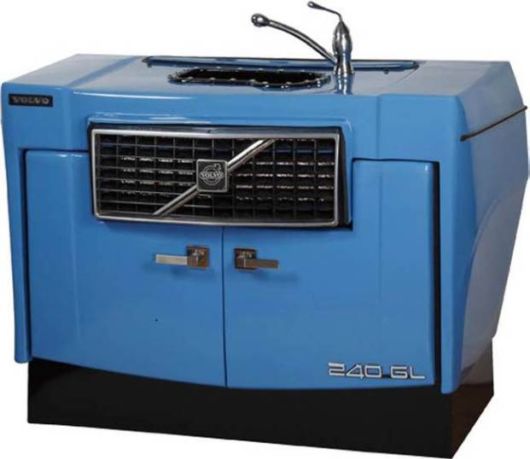 4. A table made from a cars roof complete with roof rack.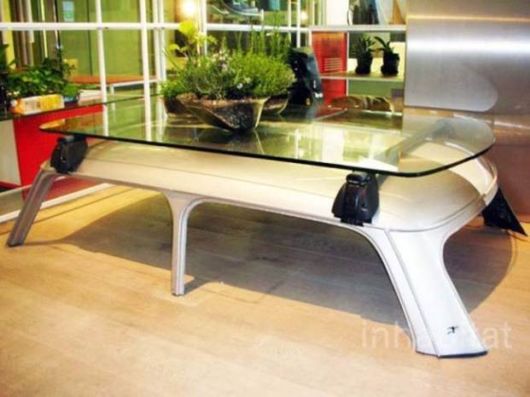 5. A V8 engine that is now a wine rack.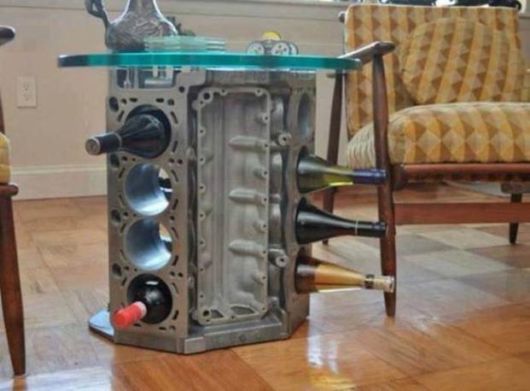 6. Old tyres turned into garden furniture.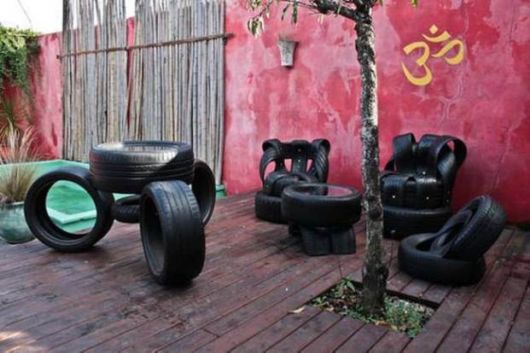 7. A bed made from the front end of a Mitsubishi Evo.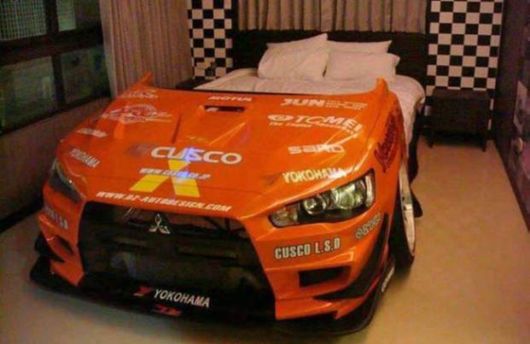 8. A bad made out of a Cadillac.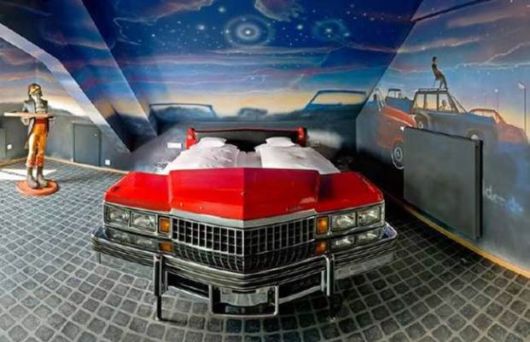 9. The back of a Chevrolet turned into a comfy sofa.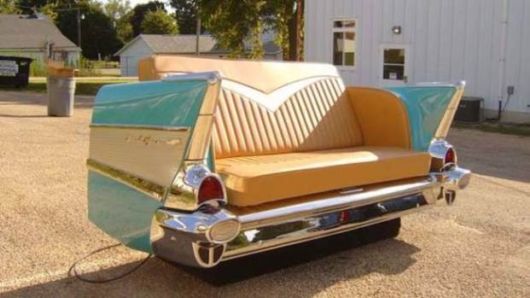 10. This glass table made from an old Jaguar engine.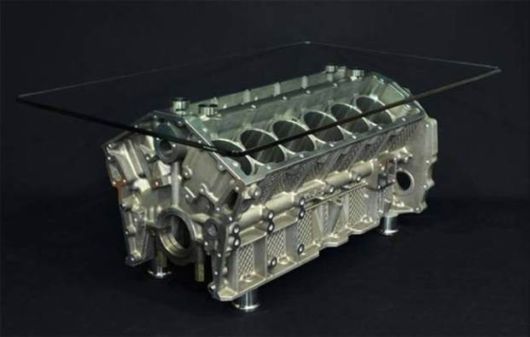 11. A glass topped table supported by old springs taken from a cars suspension.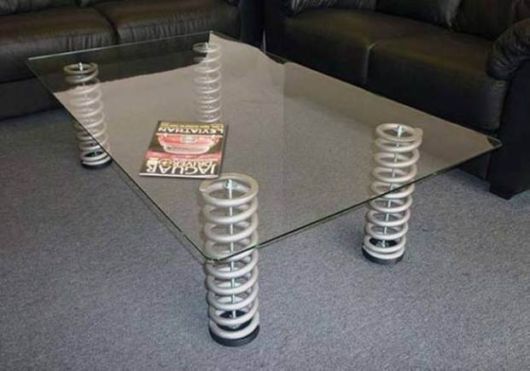 12. Two chairs made from old car seats.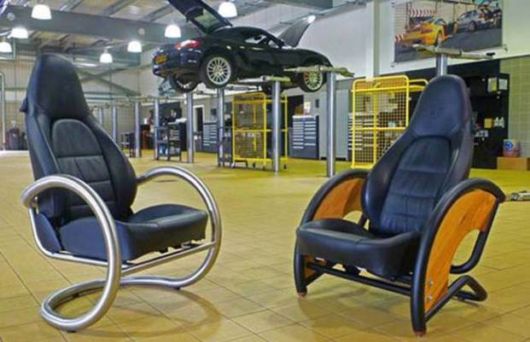 13. A clock made from an old license plate.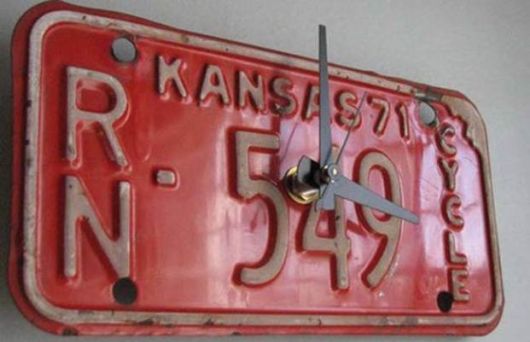 14. Mini desk.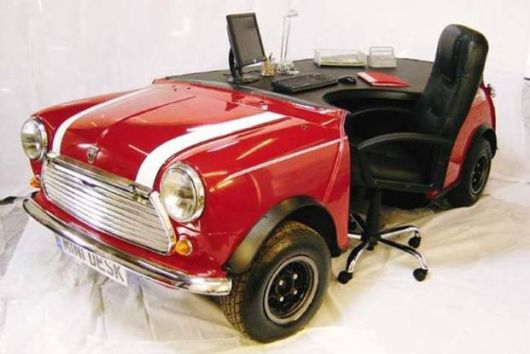 15. This glass topped table made using Rolls Royce radiators.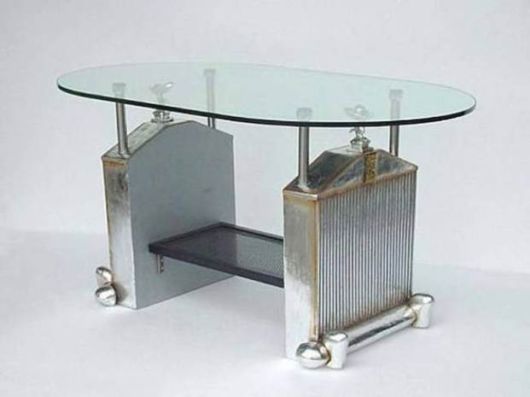 16. Using a mini cooper as a Barbecue.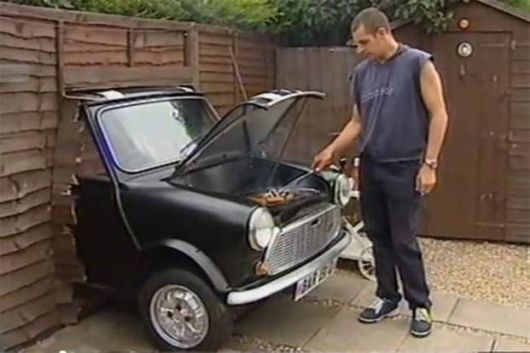 17. Using a Jaguar as a storage unit.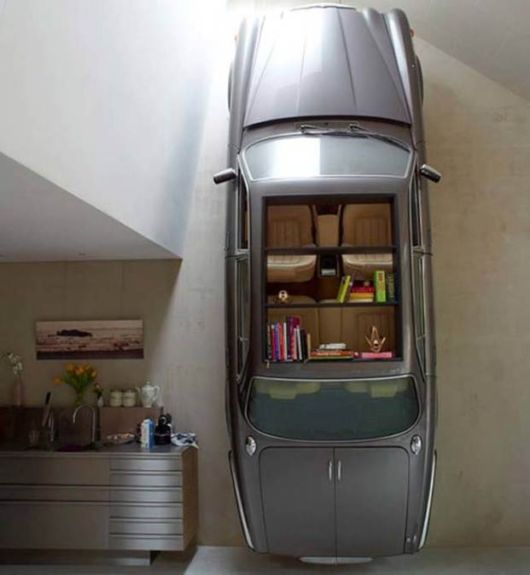 18. A desk setup within the front of a bus.