1. Buttered Pancakes Floor Pillow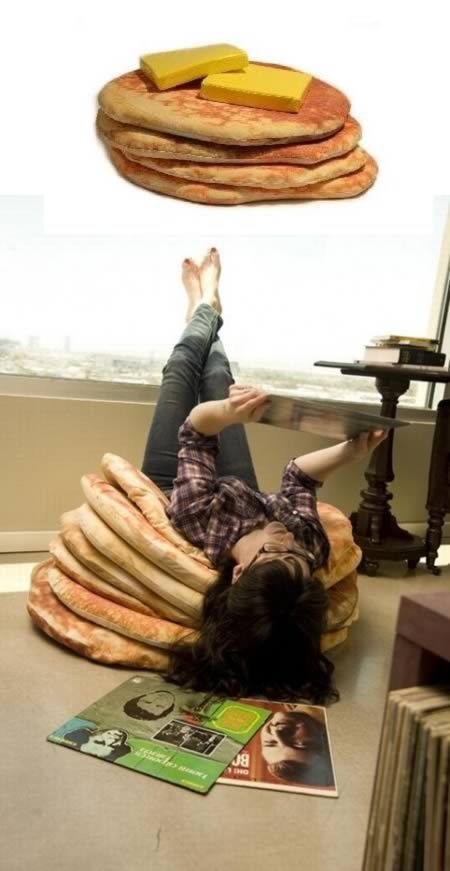 This pillow set design by Todd von Bastiaans and Bryan McCarthy really looks like pancakes with pats of butter!
2. Full Moon Odyssey Floor Pillow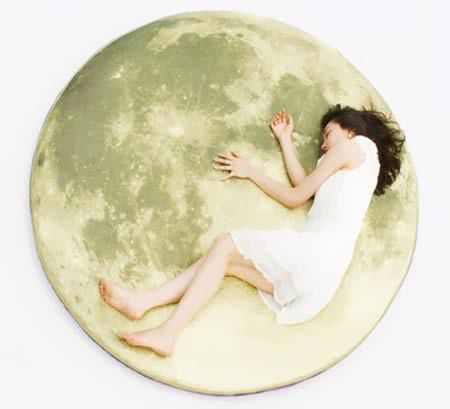 A pillow created with 26 hi-resolution images of the moon's surface, the Full Moon Odyssey floor pillow is one cool living room gadget that has a diameter of 5-foot wide. Designed by Lily Suh, a South Korean designer at i3 Labs.
3. Tree Stump Floor Pillow
Complete your indoor woodland theme with this awesome-looking, realistically accented Tree Stump Floor Pillow from Etsy seller bebemoon. At 14" tall by 12" wide, it offers plenty of room for kicking back during storytime, or if you've got an upright sleeper in the house, the pillow looks perfect for sawing logs.
4. Floor Pillow Light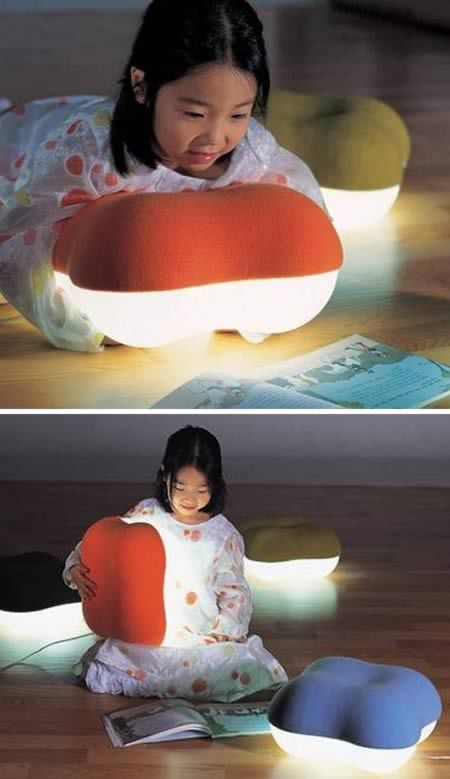 Give your kids a pillow like this and they could have a better posture while reading.
5. Flying Carpet Floor Pillow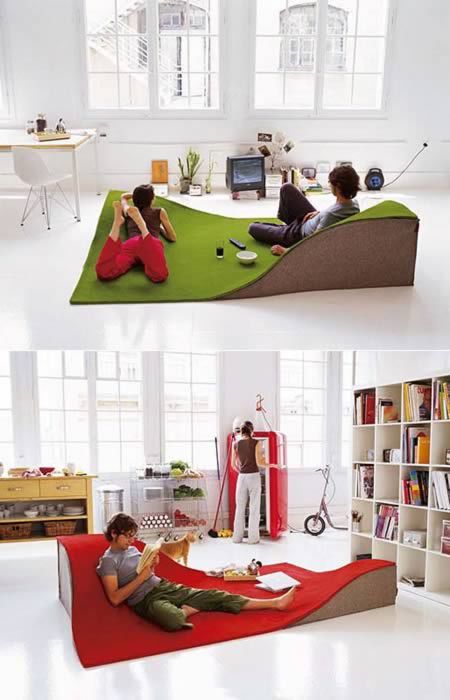 The Flying Carpet is the only carpet/floor pillow that gives you the magic sensation of lying down between Teletubbie-like hills. Flying Carpet redefines the concepts of "carpet" and "furniture": It defines a new topography and functions at ground level. For the home or for a public space, the Flying Carpet is made of 100% wool with wedges made of 100% wool felt with a foam interior.
6. Confort Thanko Floor Pillow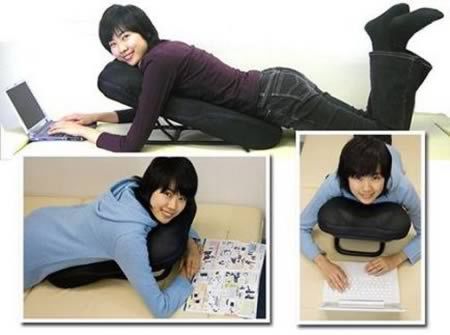 Many people like to read and use the computer by lying prone on the floor. Since you have to support your upper body with two arms, it won't be easy to last for a long time. But if you get this unique cushion from Thanko, it's gonna be really easy.
7. Lap Floor Pillow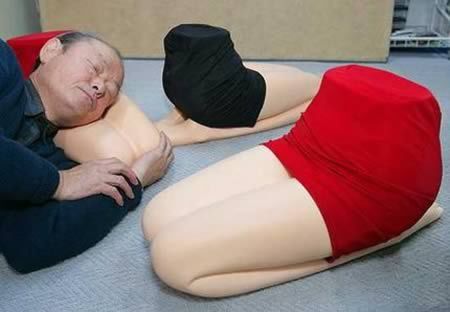 This Japanese lap pillow is shaped like a kneeling woman's legs (short skirt included) and described as "a comfy cushion for napping, reading or watching television."
8. TAT-Tris Floor Pillow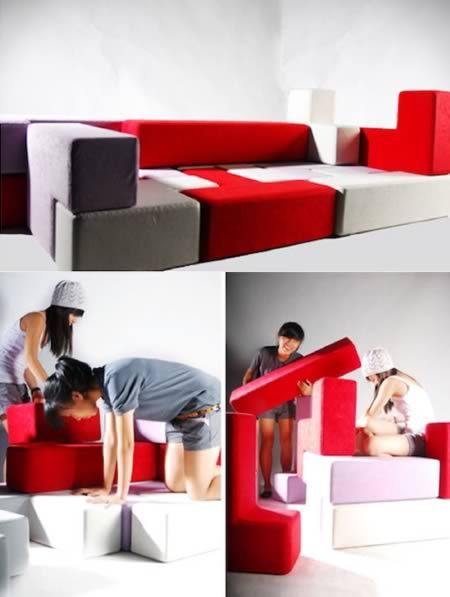 Any furniture collection that has been inspired by the iconic video game Tetris gets my nod of approval. TAT-Tris by Singapore-based industrial designer Gaen Koh is a modular seating design concept for children and aims at stimulating their grey cells and also develop their creative skills.
9. Zip Floor Pillow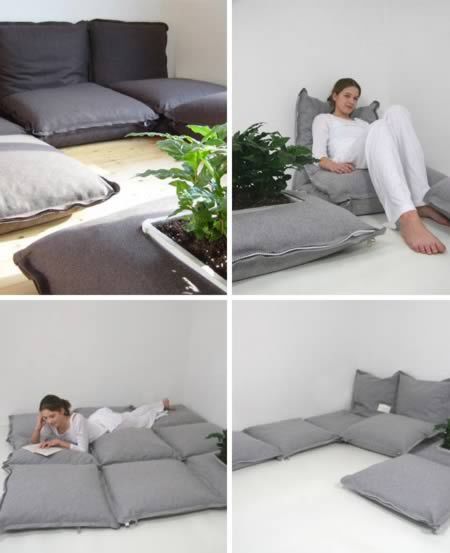 If you've ever wanted a soft, comfortable surface that can instantly transform from a floor covering into seating, this configurable set of floor cushions from Pling Collection fits the bill. Lean it up against the wall as a sort of sofa, or use it as a modular mattress. The cushions zip together in practically any configuration you can think of, so it's ultra-customizable.
10. Living Stone Floor Pillow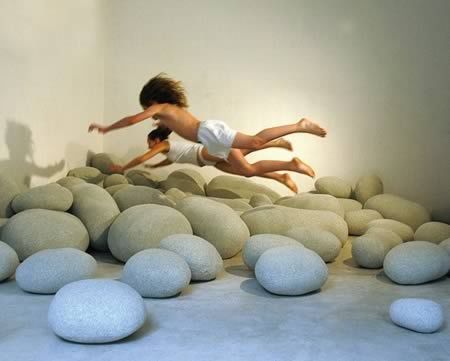 These wonderful pieces of furniture imitating the natural environment were created by designer Stephanie Marin. She designed a high quality surrealistic set that's practical as floor cushions. Made in the shape of coastal marine pebbles, these pillows can be arranged to fit any mood. Don't they just want to make you jump on them?