1. Balancing House
Unusual four bedroom house designed by MVRDV and Mole Architects is balanced on the edge of a steep hill in Suffolk, England. Known as the "Balancing Barn", this cool house features reflective stainless steel exterior and beautiful plywood interior. It even comes with a swing.
2. Balancing Fishbowl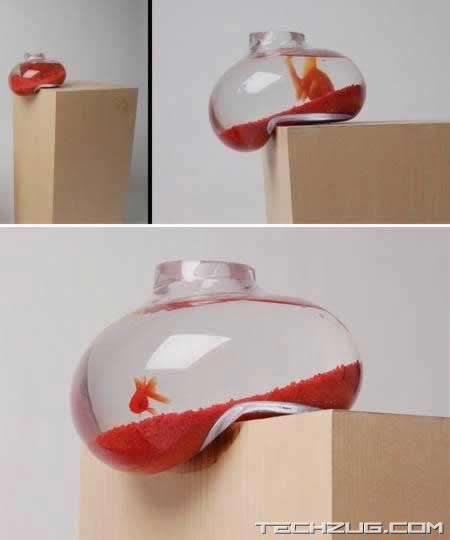 Creative aquarium designed by Psalt looks like it is about to fall off the table. The Bubble Tank was made to provoke reactions and start conversations. The shape of this amazing fishbowl was inspired by a water drop which was ready to flow over the edge of the surface it was resting on.
3. Balancing Chair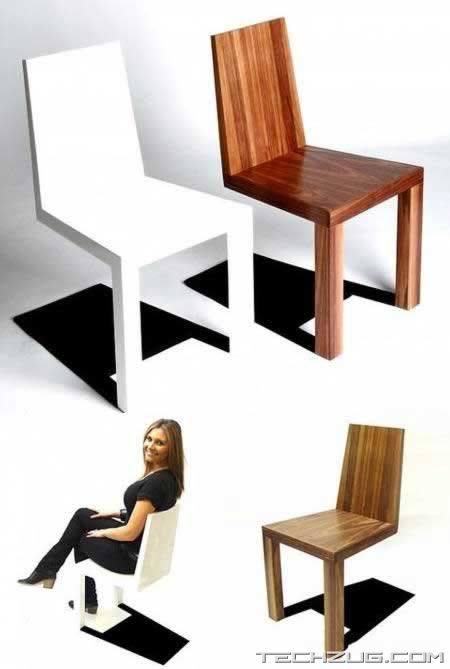 Is it magic? Is it an optical illusion? A little of both, actually. The Shadow Chair comes from British designer Chris Duffy, and although it looks like it's balancing on two front legs, it's not. The shadow is actually part of the chair's metal frame and acts as a base. The chair retails for about $1,200.
4. Balancing Bedside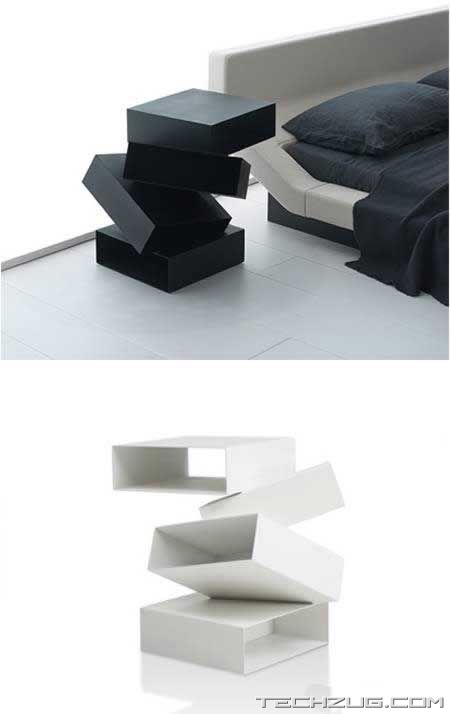 Looking for unusual bedside table to complete your futuristic bedroom design? Presenting "Balancing Boxes" from Porro Furniture. This unusual table was created by the Swedish design group-Front-whose pretty four members are Anna Lindgren, Katja Sävström, Sofia Lagerkvist and Charlotte von der Lancken.
Balancing Boxes is a small table/container consisting of series of irregularly overlapping painted metal boxes as though poised in space. Visually it appears like a box falling into a void, as immortalized by a photograph or in a futurist painting. Inclinations, interpenetrations and a multifaceted image, guiding different sensations if we look at it from different angles.
5. Balancing Bed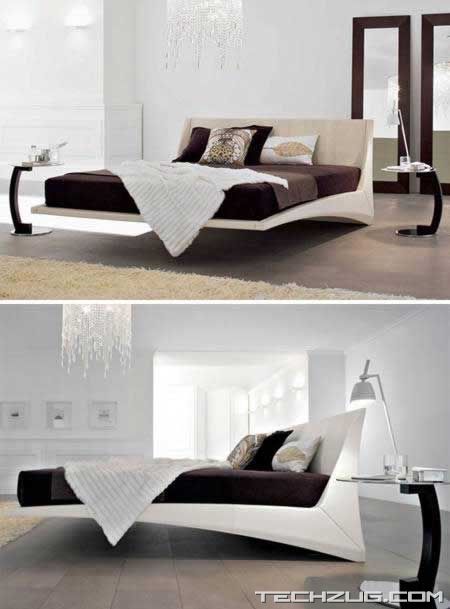 Have you ever wanted a floating bed, like those from SciFi movies? Now it's almost possible. The Dylan from Cattelan Italia has the appearance that it is floating a short distance from the floor. To give the bed its floating appearance, the bed was designed in a unique high tech balancing system. With extraordinary, innovative structure that gives the illusion of being suspended in air, Dylan is an emblem of originality and a sign of exquisite taste. Dylan was created by Andrea Lucatello.
6. Self-Balancing Tray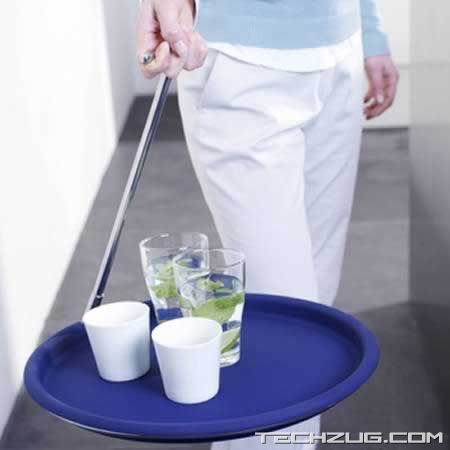 The. Best. Serving tray. Ever. The founder of Droog Design uses the simple physics (centrifugal force?) to produce a tray that is one-handed and spill proof. Beautifully balanced, it allows you to open doors, shake hands or serve the contents of the tray. But it also allows freedom of movement because you know the drinks will not slop.
7. Balancing Wine Bottle Holder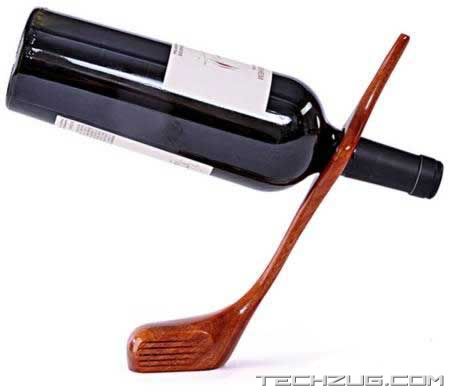 You have a balanced swing, so why not a balanced wine bottle? Defying gravity, this golf club wine bottle holder displays your vino for perfect access post-game. Simply insert the neck of your wine bottle into this balancing wine holder and watch in amazement! Crafted from mahogany and finished with a delightful sheen, this golf club wine holder stores and sparks a conversation about your vintage or country club green like no other.
8. Balancing Lounge Chair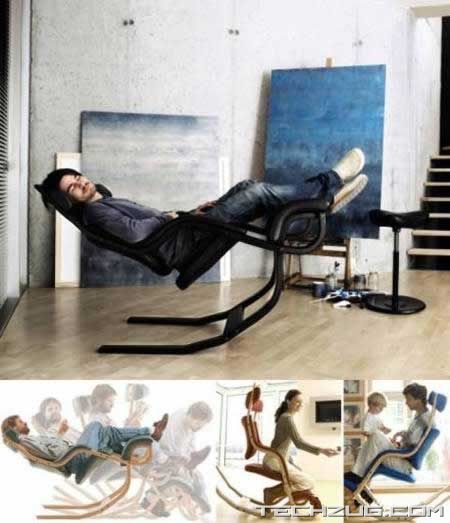 Meet Stokke Gravity balancing chair. Billed as the closest to zero-gravity you can get (presumably without actually going into space and experiencing it there, together with freeze-dried food and suits that invariably make you look fat), the Gravity chair can rest in a variety of positions depending on your mood or task; from upright as an office chair to rocked right back for those noon-time naps.
9. Balancing Bookshelf
Creative shelf that you have to balance, designed by Denis Oh.