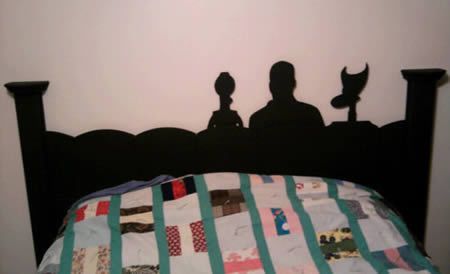 The blogger at Doorman Ideas thought of this clever headboard design, inspired by Mystery Science Theater 3000. Oh, and that's Mike, not Joel. Details like that are important.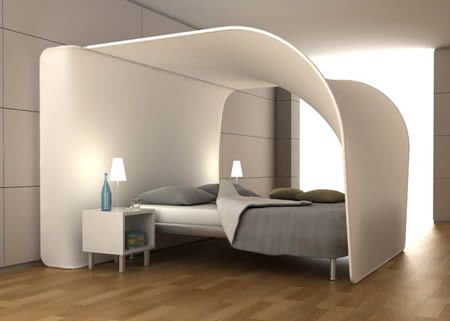 Modern canopy bed.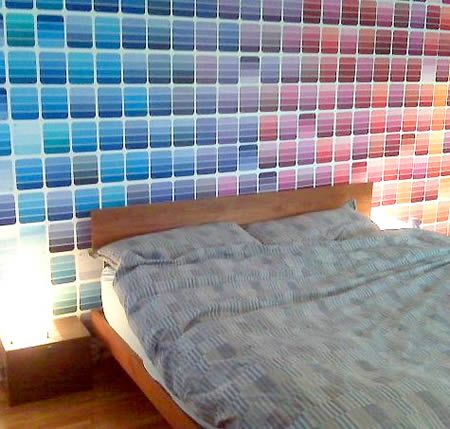 Paint swatch wall created by Scott Prendergast of a state of emergency.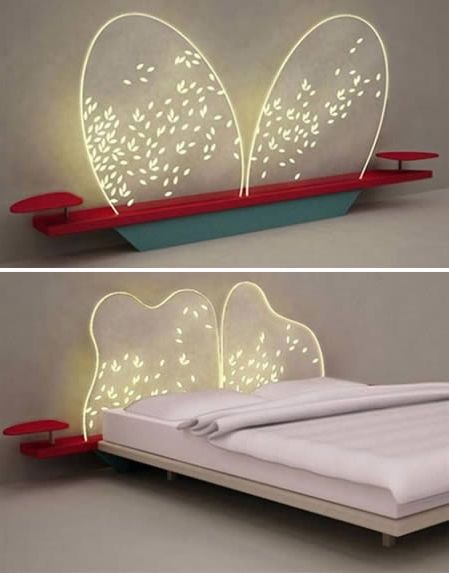 LED Headboard By Adele-C.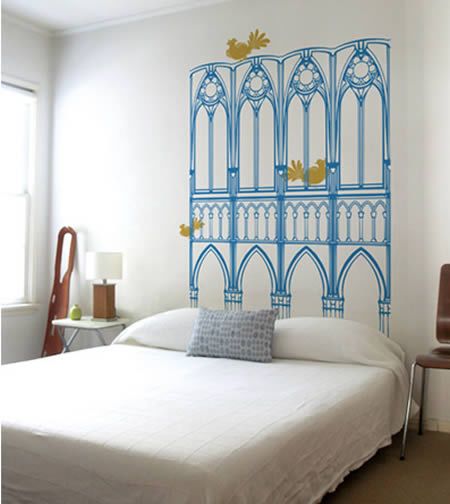 Check out this Mid-Century Gothic headboard made out of stencils that were designed by the Savannah College of Art interns. Price? Only $60.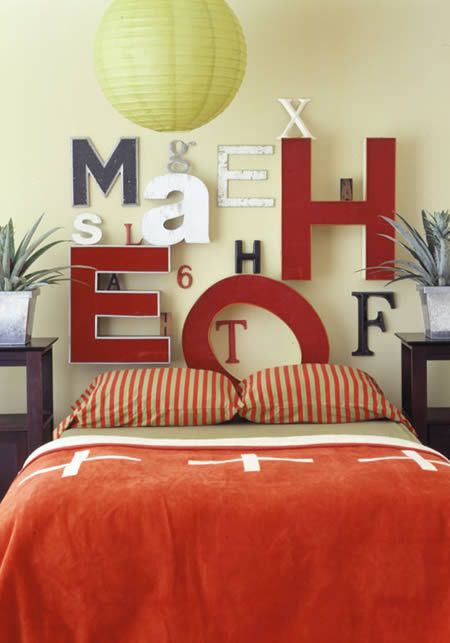 Typography headboard.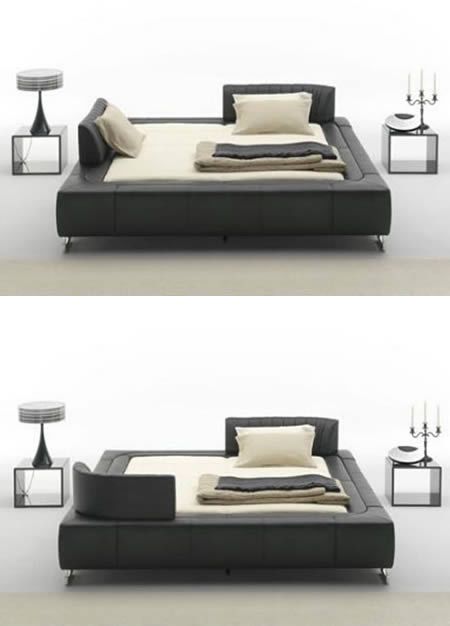 Adjustable headboard designed by a Swish furniture company named De Sede.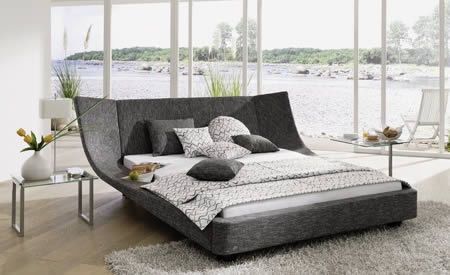 The Cocoon Bed is an eye catching design that was designed by designer Thomas Althaus for RUF. What makes this bed interesting is the beautiful big headboard, that I can say it looks really good.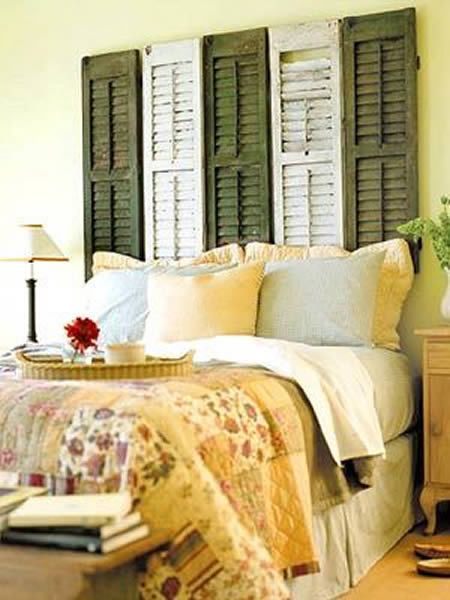 Vintage Shutter Headboard.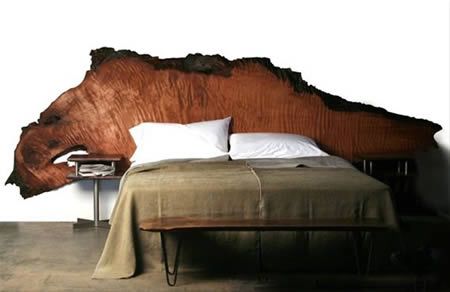 This is what you call a rustic headboard, made from a single piece of redwood that has been sliced to produce the fantastic looking headboard. There simply cannot be anything more perfect for a bedroom and this time really does not matter what style the bedroom is in either, as it is going to fit in anywhere. This one piece headboard has been made from wood from a tree that would have died in any case; this could have been through fire, disease or some other damage. Therefore, trees have not been cut down just to make a headboard.