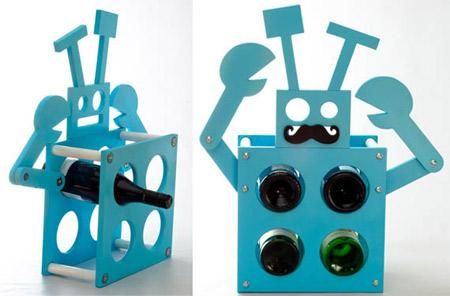 Who doesn't love robots? Girls. Your boss. That jock roommate of yours. Screw them, robots are awesome! Just because you're old enough to drink, that doesn't mean you have to act all stuffy and boring suddenly. But just in case you want to impress any of those people we mentioned earlier, the wine rack includes an optional mustache to let everyone know how sophisticated you and your robo-friend can be.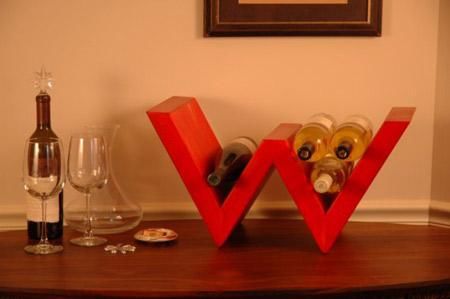 This robust wine rack puts the fun back in functional. This countertop unit is able to easily accommodate up to 11 bottles of wine. The rack is finished with an ECO-friendly water-based, satin clear coat.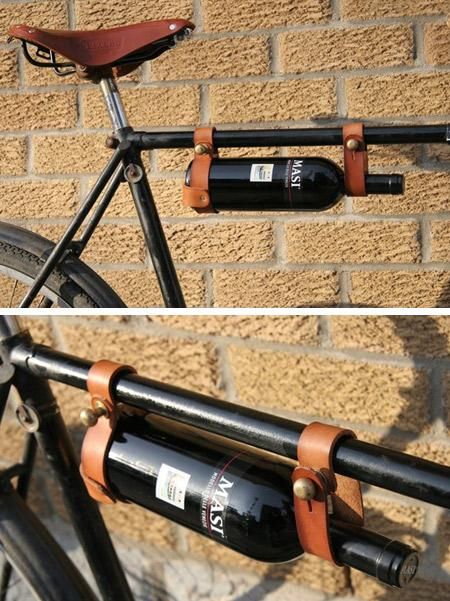 If you like wine and you like biking, you're going to love this. The handmade leather bicycle wine rack is perfect for taking wine with you on the go.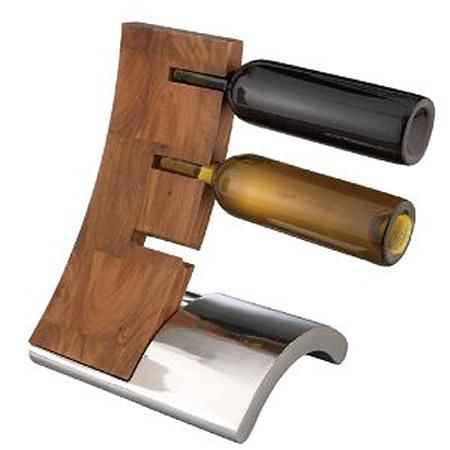 Designer Neil Cohen turned the hum-drum concept of a wine rack into an objet d'art ($224.99) by joining two curves and conceiving the ingenious idea that bottles can be stored horizontally by their necks only. The result is a conversation piece of startling originality.
Creative hanging wine rack by Edgar Navarro.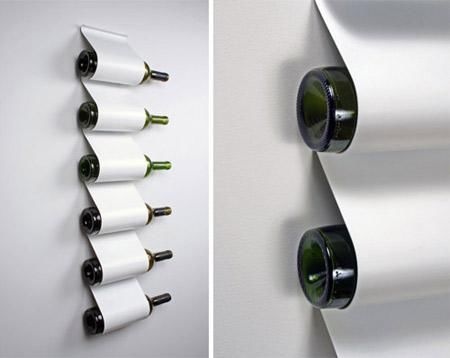 Iron Design Company recently exhibited this interesting wine rack idea at the Architectural Digest Show in New York. It is made of steel and holds up to a half case of wine. The fluid shape appears to be molded by the wine bottles themselves.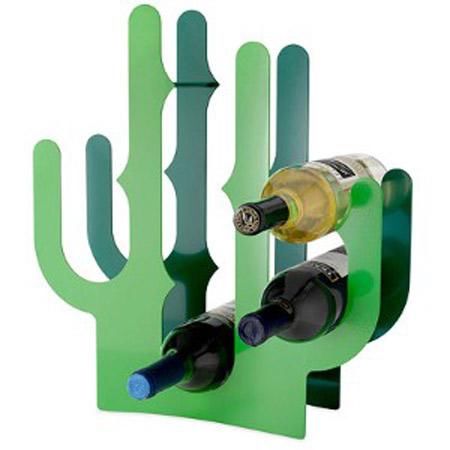 This cactus wine rack, would make a really cool wedding present and would look good anywhere in the house.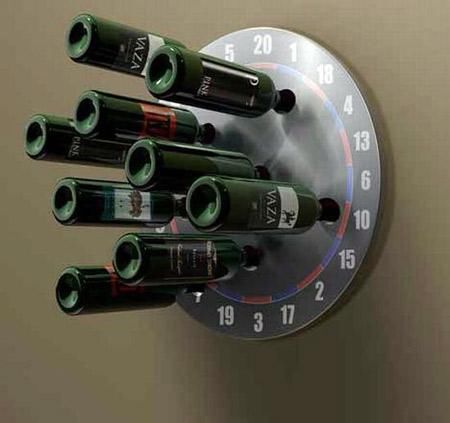 Not sure what gift you wanna buy this Christmas? Check out this Gottacha Wine Rack from Chetan Sorab. All-in-all – a perfect gift for someone who is fond of playing darts.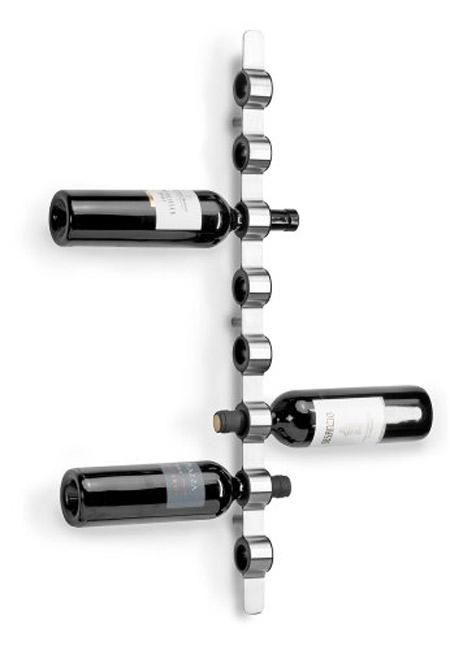 Stylish storage option for your wine bottles. An elegant wine rack ($62.18) where bottles are held in place just by their necks. Designed by Floz Design of Germany.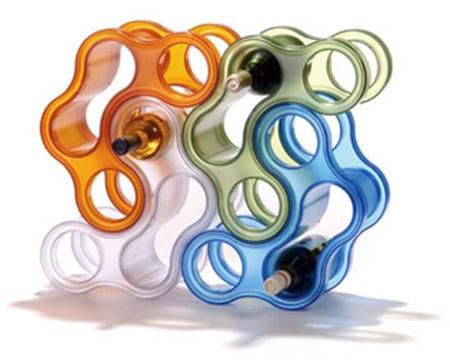 The cha cha wine rack is one of those examples of really good design; it's pretty, functional … purely smart. As your wine collection grows you can add more pieces and stack them in any shape and form you like. You can make it mono-colored or combine any of the four available colors to your taste.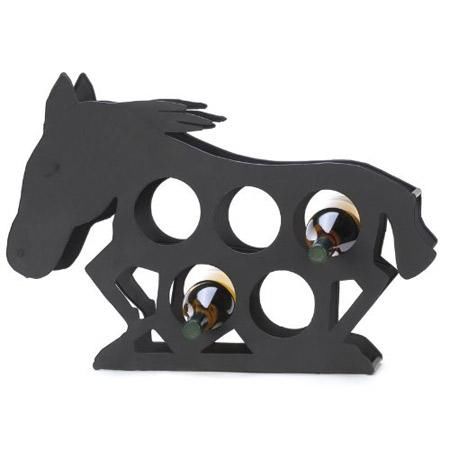 This horse wine rack ($12.98) is a modern-art metal sculpture that adds artistic storage to your entertainment space!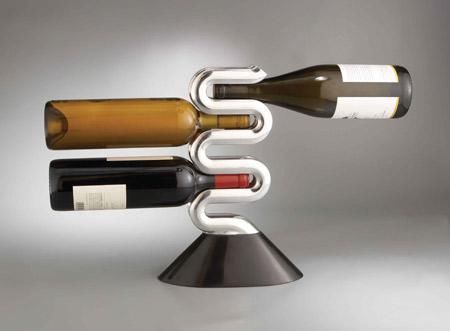 Designer Neil Cohen rocks the world of wine storage with this first-time pairing of sleek black granite and signature Nambé alloy, which is part of the initial series of the Nambé Rocks Collection ($199). Evoking the majestic Southwest, the ruggedly elegant design is a practical execution of Neil's ingenious idea that bottles can be stored horizontally by their necks only.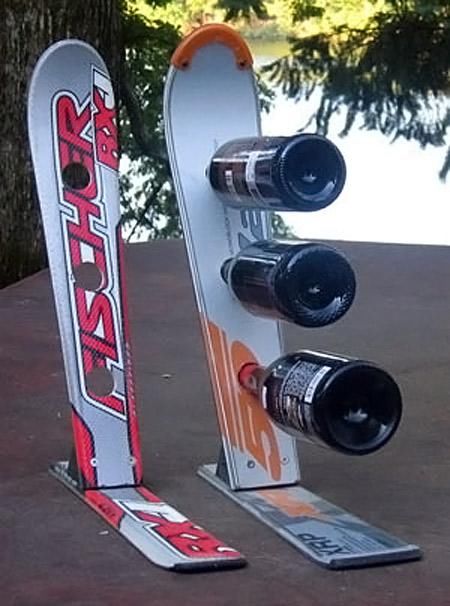 You do not have to be a wine connoisseur or an expert skier to appreciate this innovative way to display your favorite wine. The bottles are stored on their sides ($56.99) to properly maintain the wine's integrity.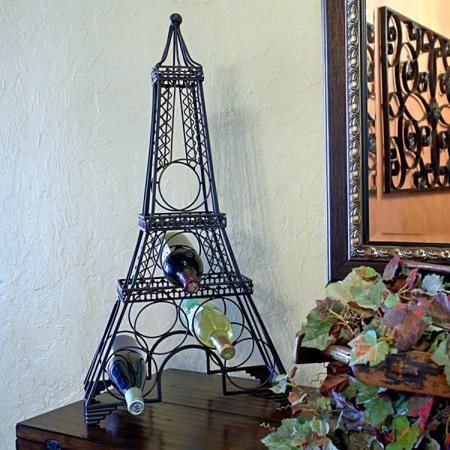 Store your wine in Parisian style with the Eiffel Tower metal wine rack. It can hold up to six bottles of your favorite wine in its intricately detailed style. Makes a great home accent or celebratory centerpiece.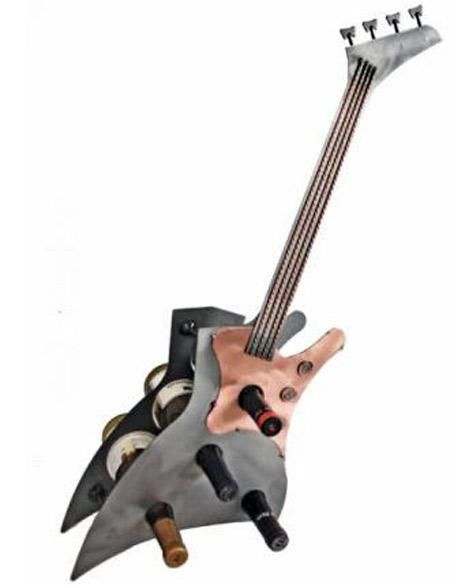 Perfect for the true rock star, Guitar Wine Bottle Rack makes a whimsical presentation of any wine bottle.