Porch And Patio Ideas You'll Want To Steal This Fall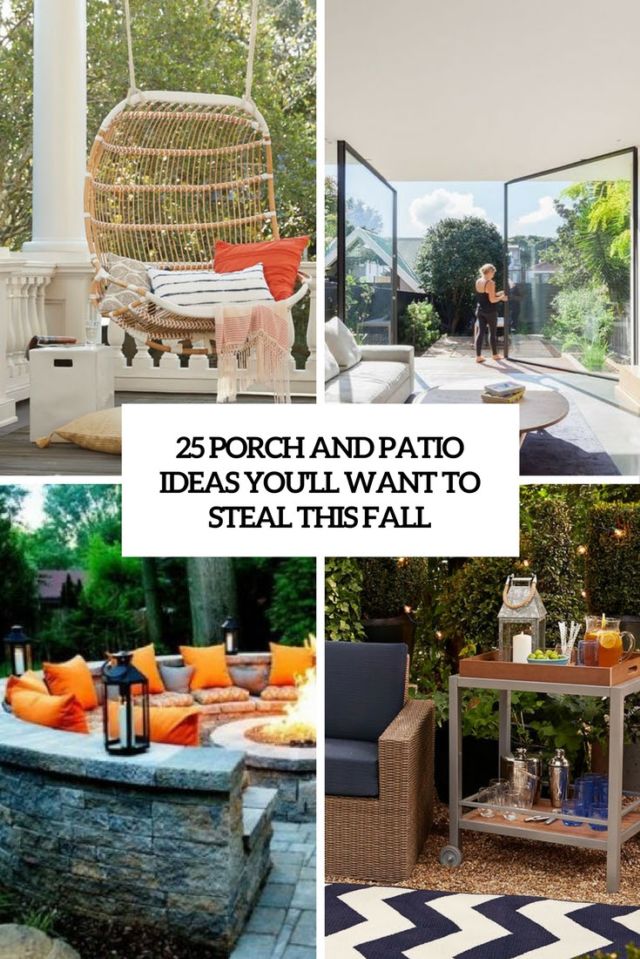 Fall is here, and I bet you are already decorating your home for the fall and of course outdoor spaces shouldn't be forgotten. There are some cool ideas to rock, and you may want to steal them for your porch, patio and garden. They are sure to add a cozy feel and make your outdoor space more welcoming, let's have a look at them.
Patio Bonfire
Bonfires are great for any season but especially for the fall: it's rather chilly and it's very cozy to sit next to the fire. You can welcome friends and relatives here, have romantic dinners and just talks and laughs with everyone you want. Create a cozy space with a firepit, the first thing you need to take into consideration is safety – this part of your patio should be clad with stone or brick. Choose a proper material and then the style of your firepit space, place comfy furniture, fall-colored pillows and blankets and get some marshmallows to roast.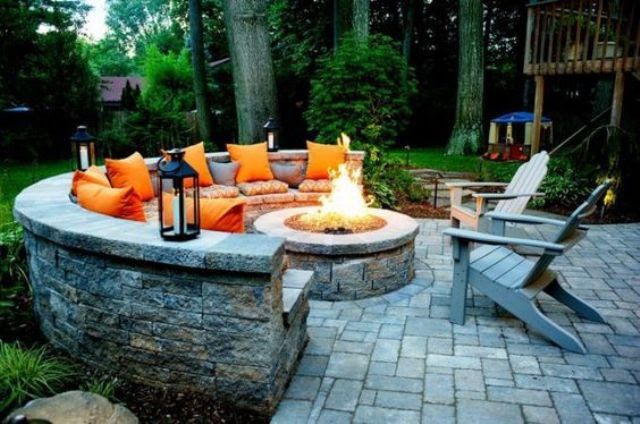 a gorgeous firepit zone with a round stone bench, candle lanterns and orange pillows for a fall feel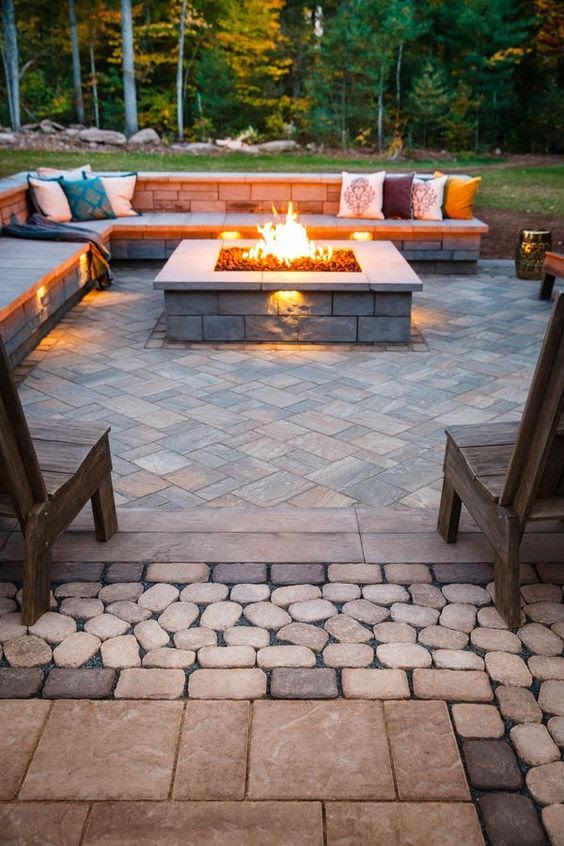 a patio clad with stone and stone benches with a wooden top for cozy sitting by the fire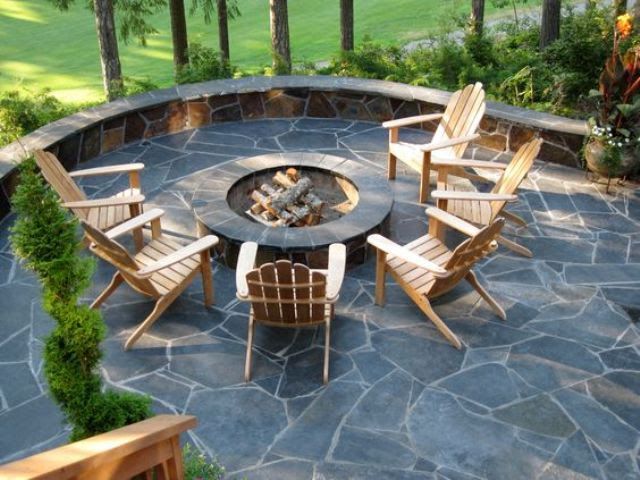 a stylish stone patio with a round firepit and simple wooden chairs to enjoy comfort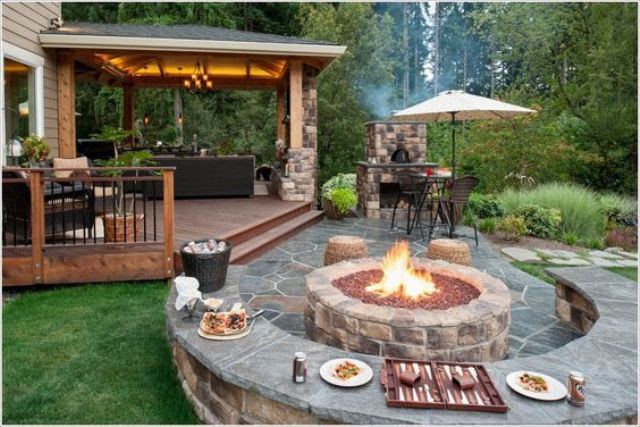 a stone part of the patio is decorated with a rounded bench and tabletop in one and a gorgeous firepit for cooking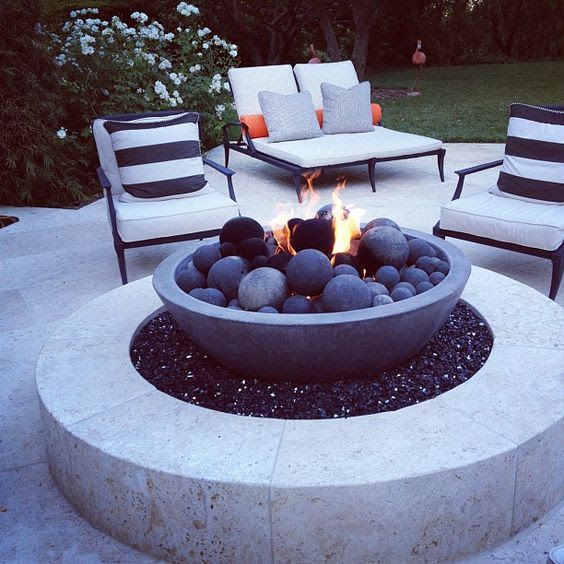 a modern bonfire space of white stone with an eye-catchy firepit with stone balls