Wait! Do not scroll down the page yet.
Before you scroll down, take a good look at the first picture and try to guess what the Obelisk really is. I'll give you this: you unassembled it to use.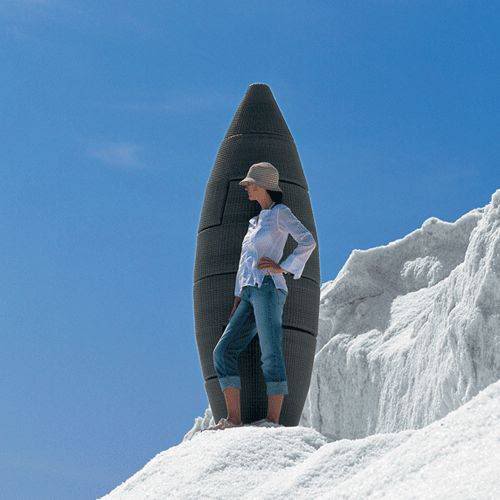 Maybe, after the hint, you guessed it right. The Obelisk is a 5 pieces outdoor furniture set composed of four chairs and one table. When assembled, as a puzzle, it has the form that names it.
It is designed by Frank Ligthart for Dedon, a German based company present in 16 countries and specialized in produce high quality outdoors furniture.
Well, the Obelisk must be a quality product, as it has a retail price of $9,890 in US.