Check out this innovative transportation concept known as Freewill Urban – Intercity Commuting vehicle designed by Jinn Wong. This vehicle is a personal commuting assistant which helps in daily travel for the journey between the train station and the user's destination. This vehicle consists of three-wheels with a long handle designed to pull the vehicle in an indoor environment. Freewill Urban is powered by two individual motors in the hub area of the two front wheels. Each motor controls each wheel separately. The vehicle uses oval shaped form and curves in order to offer styling approach. So, you can surely try out this electronic scooter for short distances.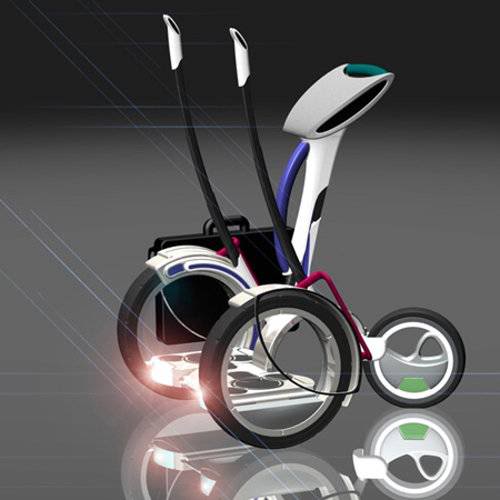 Text from designer :
The aim of this project is to design an innovative transportation concept, which co-operates with public transport to provide ability to commute without the need of transit between more than one types of public transport.
The design solution generated as the result of this research project is personal commuting assistant, named ?Freewill Urban?. This design concept is a collapsible, personal commuting vehicle used to assists daily travel for the journey between the train station and its user?s destination.
Environmental sustainability is considered with uses of rechargeable electric powered concepts to reduce the amount of pollution created from gas emitting vehicles in the city. This product is aimed to encourage commuters to travel by public transport, which reduces the need of commuters to travel by their private vehicle into the city. By doing so, it reduces the amount of pollution generated by private vehicles traveling in the city.