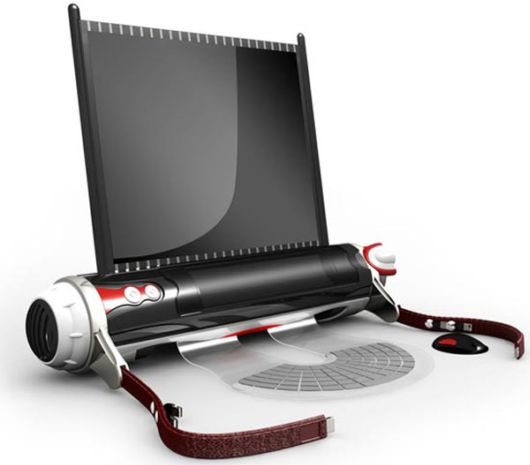 Though many cool designs have been offered for the laptops of the future but digital roll is really awesome and unique concept designed by Hao Hua. D Roll Laptop can be considers as "next generation laptop design,"
as it does away with the book-like form factor in favor of one mimicking an artist?s scroll. Whether or not something like this will even be possible in the near future seems to matter less when you look at how much effort Hua put in the design.
Though it?s just a concept but the design is inspiring and would definitely catch the eyes of other designers wishing to create a better-looking and practical laptop. If this hits the market, it would be swept off the shelves in no time.