THESE INVENTIONS ARE REALLY AWESOME.
Hotel offers free meal to guests who are willing to generate electricity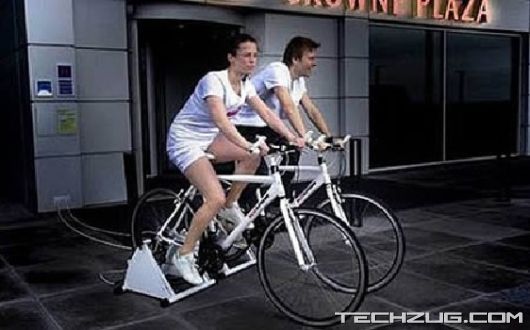 The Crown Plaza Hotel in Copenhagen , Denmark , is offering a free meal to any guest who is able to produce electricity for the hotel on an exercise bike attached to a generator. Guests will have to produce at least 10 watt hours of electricity – roughly 15 minutes of cycling for someone of average fitness. They will then be given meal vouchers worth $36 (26 euros).
Disco pub gets electricity produced by people dancing at specially modified dance floor
All the flashing strobes and pounding speakers at the dance club are massive consumers of electrical power. So Bar Surya, in London, re-outfitted its floor with springs that, when compressed by dancers, could produce electrical current that would be stored in batteries and used to offset some of the club's electrical burden. The club's owner, Andrew Charalambous, said the dance floor can now power 60 percent of the club's energy needs.
Company creates a desktop printer that doesn't use ink nor paper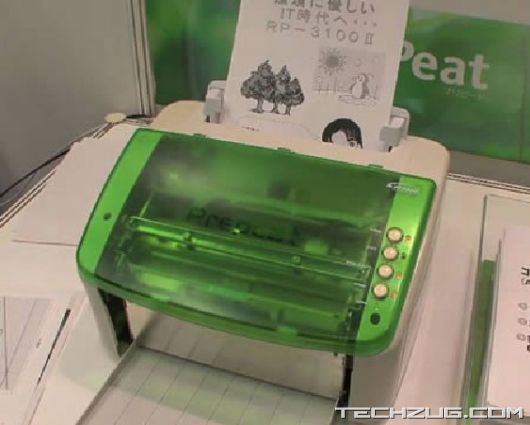 Who says printers only use paper to print documents? It's time for you to meet the PrePeat Printer then. Different from conventional printers, PrePeat adopts a thermal head to print on specially-made plastic sheets. These plastic sheets are not merely water-proof, but could be easily erased, just feed the sheets through the printer again, and a different temperature will erase everything or just write over it. Also claimed by the manufacturer, such one sheet could be used up to 1,000 times so that you'll reduce your expenses on paper for sure.
University constructs a green roof as a gathering place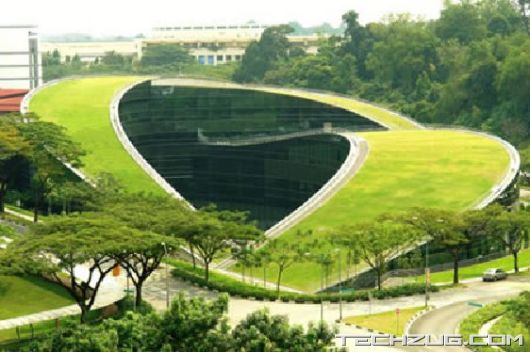 Green design is an enormously popular trend in modern architecture, just take a look at this amazing green roof at the School of Art , Design and Media at Nanyang Technological University in Singapore . This 5-story facility sweeps a wooded corner of the campus with an organic, vegetated form that blends landscape and structure, nature and high-tech and symbolizes the creativity it houses. The roofs serve as informal gathering spaces challenging linear ideas and stirring perception. The roofs create open space, insulate the building, cool the surrounding air and harvest rainwater for landscaping irrigation. Planted grasses mix with native greenery to colonize the building and bond it to the setting. (Link)
Designer creates a sink that uses wasted water to grow a plant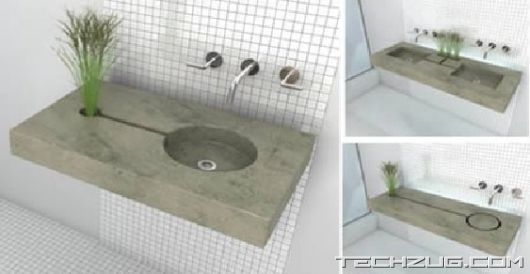 Made of polished stained concrete, the Zen Garden Sink has a channel that allows the water used while washing your hands to water a plant. Created by young Montreal designer Jean-Michel Gauvreau the sink comes in single or double basin model. The sink is designed in a way you won't get your plants all soapy. There is a main drain at the bottom of the basin for soapy grime. Your little plant friend just gets whatever you choose to dole out. (Link)
Designer creates a shower that forces you to leave when you've wasted too much water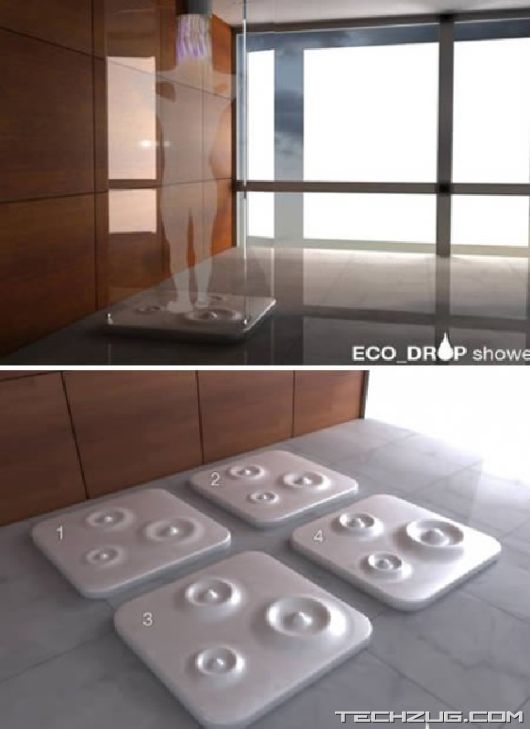 20% of our total domestic energy usage is from hot water for showering and bathing. That's over 6 times the energy usage of domestic lighting. So designer Tommaso Colia came up with his eco-friendly shower design that will force you to get out when you take too long and waste much water. The eco_drop shower features beautiful concentric circles that will rise to force you to stop showering when you take too long, and accordingly save water. (Link)
Designer creates light-switch that changes colors to teach children how to save energy
Teaching the importance of energy conservation is the goal of this design from Tim Holley. He calls it Tio, and it's a ghost-shaped light switch that gives kids a visual reminder of how much energy they've used by leaving lights on. Tio starts out green and smiling. If the light is left on for more than four hours, he turns yellow and looks shocked. And if you dare to leave that light on for more than eight hours, sweet little Tio turns into a raging red hulk, complete with frowny mouth and angry eyes. But he won't just visually remind your kids about their energy habits; information from the light switch is sent to Tio's computer program so the entire family can see how they're doing. In a brilliant piece of visual positive reinforcement, Holley's program lets kids grow a "virtual tree†which gets bigger and healthier the more energy they save. (Link)
Environmental company creates a staple-free stapler to avoid staple pollution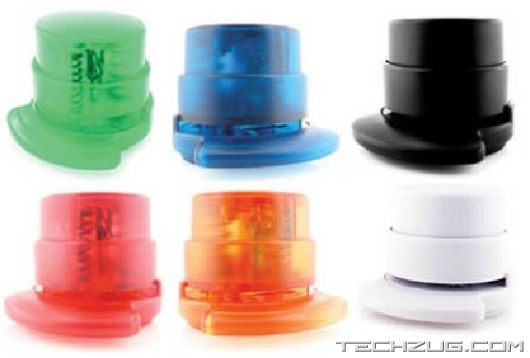 Staples are supposed to be so bad to the environment that a company decided to create a staple-free stapler. This product promises to make collation eco-friendly. Instead of using those thin metal planet-killers, the staple-free stapler "cuts out tiny strips of paper and uses the strips to stitch up to five pieces of paper together." You can even order them customized with your corporate logo so you can, you know, brag about what your company is doing to stop the staple epidemic. (Link)
Designer creates an iPhone charger powered by a hand grip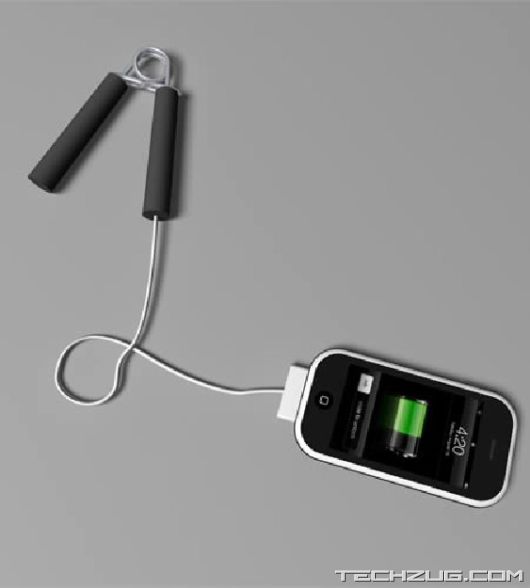 A green idea that gives you a great hand workout as well. Charge your iPhone by a hand grip! This concept is called You can work it out, designed by Mac Funamizu