After months of secrecy and speculation, Faraday Future's FFZero1 concept car was finally unveiled to the world this week. The Chinese firm described its creation as 'the most extreme iteration of what it can build', leaving many wondering how such a bizarre design would work in the real-world.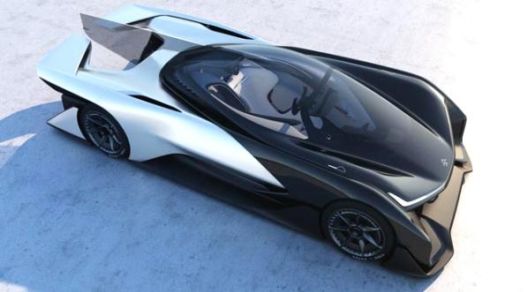 The 1,000-horsepower FFZero1 includes the ability to exceeed 200mph (321 kph) and accelerate from zero to 60mph in less than three seconds ( 96 km / h in 3 seconds). Each wheel is equipped with its own electric motor. According to the manufacturer, being in the cabin of the vehicle will deliver "the greatest pleasure of driving" regardless of whether the vehicle is operated manually or autonomously.
Inside, there is room for only one person. It also includes a helmet to provide oxygen and water to the driver. At the wheel you can set your smartphone, it will act as a sub-screen. The car is packed with all kinds of sensors, including bio-indicators for the driver. It is known that serial production will take place no earlier of 2020, only electric car will be released in limited edition.