The Internet is an ocean that is filled with billions of websites. Some of them share knowledge, some help you solve your everyday problems, some offer services, and many are simply there for our entertainment. However, wading through this vast ocean and finding the right website that is beneficial to you can be quite tough. For instance, did you know there's a website that lets you share the largest of files without any size limit and that there's one that helps create the perfect diet plan for you?
In this article, we've shared some little-known but useful websites that should help make your life a little easier. These are handy sites and once you start using them, we bet you will wonder how you hadn't come across them earlier.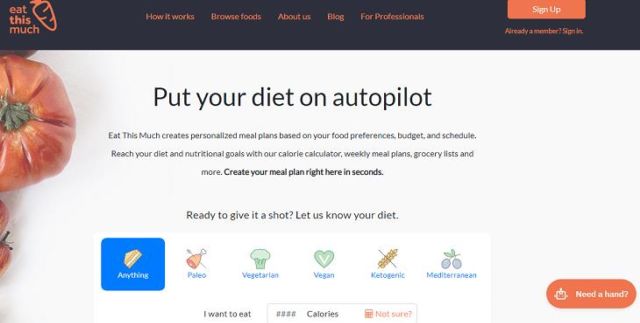 Eat This Much is an automatic diet planner. It will create a comprehensive diet plan for you once you enter the number of calories you are likely to consume and how many meals are you planning to spread them across. It's extremely useful and fun and also includes weekly emails providing cooking instructions, tips on what to buy at the grocery store, and updated stats.
Moreover, the website lets you customize different diets like vegetarian, paleo, vegan, ketogenic, and even Mediterranean to match your needs and preferences.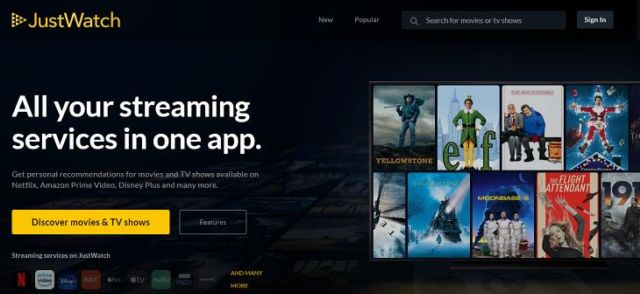 Looking for a new TV show or movie to watch but don't know where to start? JustWatch is your perfect guide. In an age where we are spoilt for choices with a plethora of streaming services, the website allows you to search for a movie or TV show and lets you know where they are available to stream. This will also come in handy as you can then compare prices and make sure you don't end up spending your money on something you can already watch on an existing subscription.
Most importantly, though, JustWatch is an awesome tool for getting the latest recommendations and compiling a watchlist of the things you want to watch next.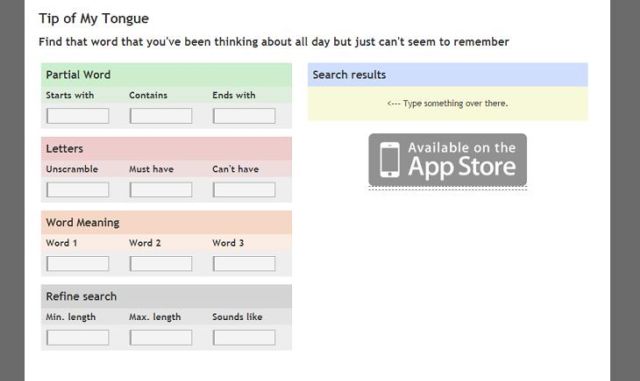 Sometimes a word is just on the tip of our tongue but we forget what it is. It might be the simplest of words but our fuzzy brain refuses to let us reach it. Free word search site Tip of My Tongue makes it simple for you to find words that are just out of your mind's reach with ease.
It works better than a general thesaurus as the different parameters on the website – letters the word starts with or contains, letters the words ends with, definitions it matches, and others – are there to assist you to find the precise word you are looking for. Anyone with a passion for writing must bookmark this website as it will be really helpful when you find yourself suddenly stuck in the middle of a sentence because of a word you can't find.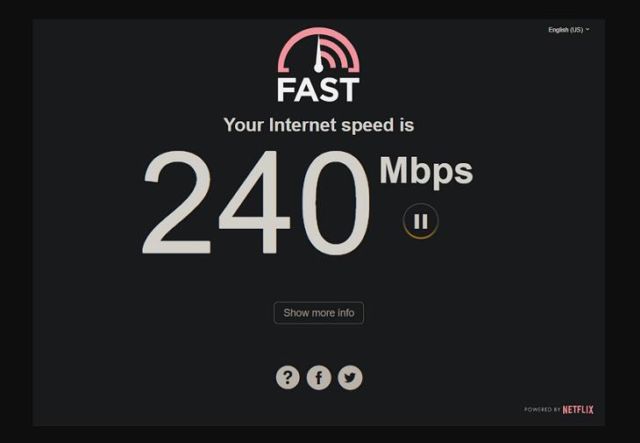 Ever felt that your network connection has slowed down a bit? Or maybe that it's not performing at the speed you were promised? Fast will help you to quickly find out about the exact speed of your network. There are many similar websites out there today, but Fast is clean and loads in a jiffy. It's also quite accurate and works for your home connection, mobile hotspots, or any other network you want to check.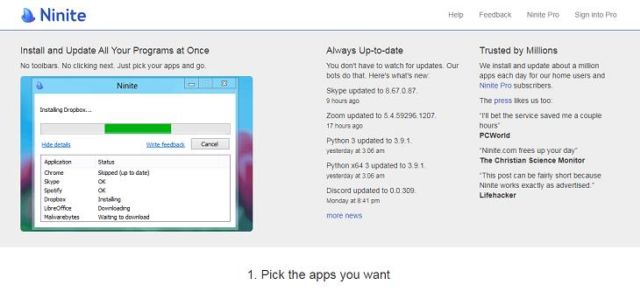 Ninite is a perfect website for those who are setting up a new computer or are resetting the system after a complete format. The free site allows you to pick and choose from a huge selection of commonly used programs like VLC, WinRAR, Chrome, Skype, among a host of others.
On the website's homepage, you will find countless popular apps in a range of sections – from web browsers to media software. You simply check the ones you want on your computer and Ninite will download the files that install them. The best part is that you don't have to go through the annoying process of clicking through endless installation boxes or worry about bloatware. Ninite takes care of it.