Monstrum ( Malformed )Playgrounds, Realizing Children's Imagination In Wood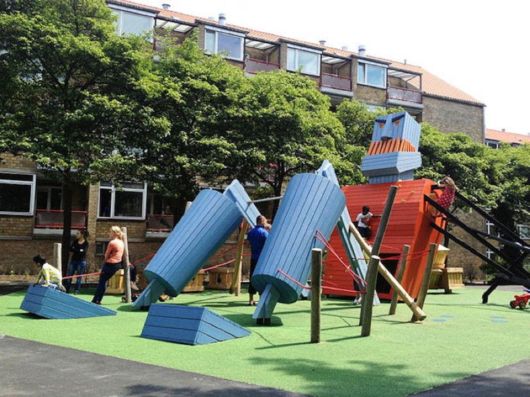 When you're a child, the whole world is your playground. The tallest of trees in the garden magically transforms into a tree-top tower, and that cardboard box isn't trash, but a ship destined for the furthest reaches of outer space. But what if you could actually play in a rocket? Danish design firm Monstrum strives to do just that with their playgrounds, bridging the gap between a child's dream and its physical realization.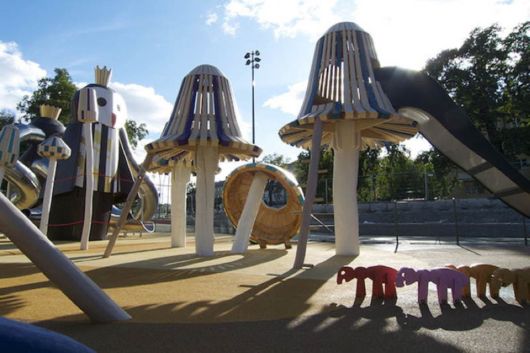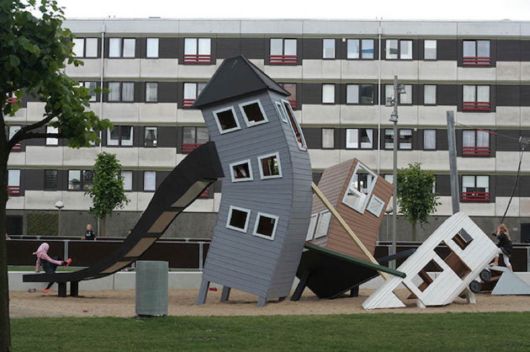 Turning the basic swing and slide set on its head and rejecting standardized playgrounds for place-specific ones, these playtime professionals have created everything from super-sized spiders to haunted houses complete with creepy climbing frame forest and ghoulish guests. Only the bravest of children dare venture through the hall of the haunted house, and if things get a bit too scary, they can escape down the express slide to safety. They just have to avoid the bouncing bats on the way out.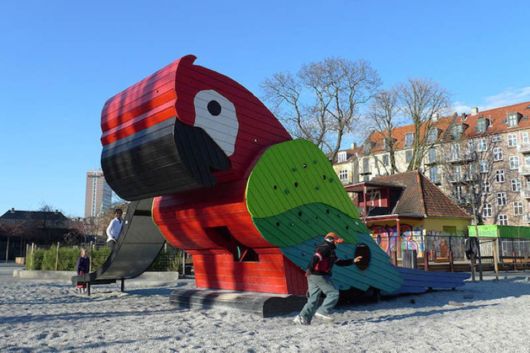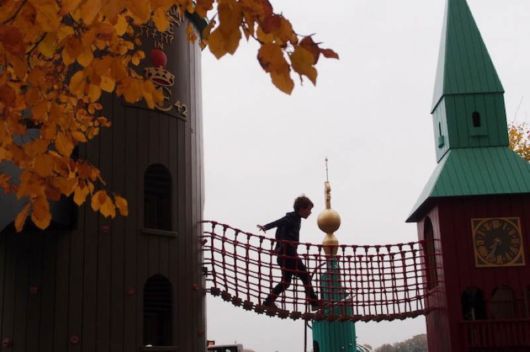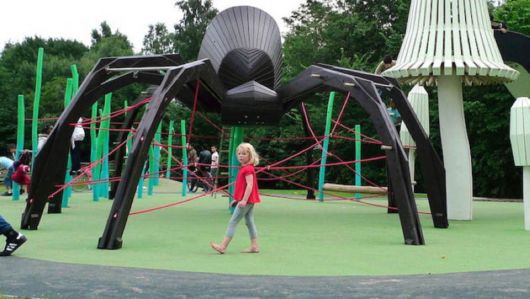 The brainchild of Ole B. Nielsen and Christian Jensen, Monstrum has won countless awards for its groundbreaking playscapes, all of which were inspired by the pair's set design background after years working in theaters across Copenhagen. Initially commissioned as a playground architect by one of their children's schools, the design firm now creates fantasy lands for children around the globe, where the only limit present is the elasticity of their imagination. Recently, Monstrum received the 2012 Danish design award for their teensy towers of Copenhagen kitted out with a mini planetarium and chiming church bells.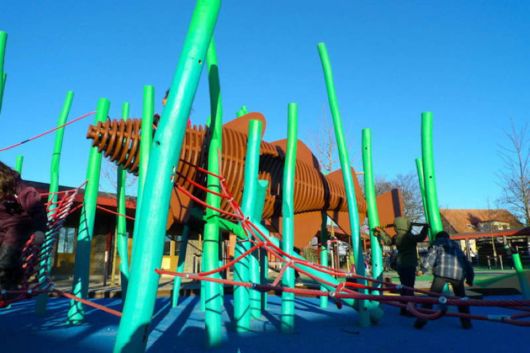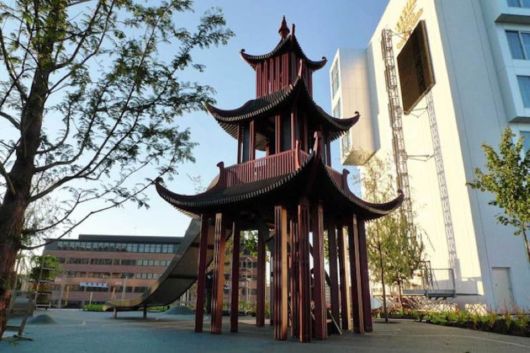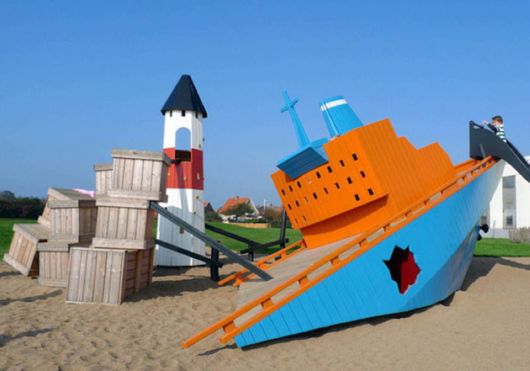 What is truly remarkable about Monstrum's dream-like designs is its attention to detail and historical accuracy. Even the Pagoda playground was modeled on the traditional tiered towers of old. In an age where playtime is increasingly associated with the digital, domestic and static, the traditional playground's role in the lives of children has come into question—yet is all the more vital. Construction expert and chief Christian Jensen, said "A good playground should inspire kids to move", and that is precisely what Monstrum continues to do with its kid kingdoms.
Monstrum Playgrounds Dragon