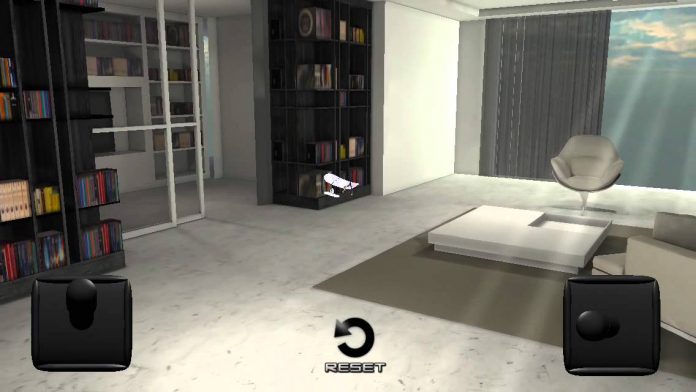 Almost all R/C Airplanes demands a large space to be used on, at least a small runway to take off and land is necessary. And depending on where you live, you cannot just fly a R/C plane everywhere you want to. Actually there is one you can use one inside your own home, it is the "Carbon Butterfly Indoor Flyer", the smallest RC plane you can fly if you are not some sort of secret agent with freaking ultra über cool gadgets.
Most remote-control airplanes are heavy and bulky and require acres of open space to fly and turn properly. But the Carbon Butterfly Indoor Flyer is the smallest and lightest ready-to-fly remote-control airplane available. At 3.6 grams, this tiny plane is small and light enough to maneuver around your living room, and the sturdy carbon-fiber frame adds durability to the device. Please note this is a toy for bigger boys, small children can enjoy watching the Butterfly fly but should not be allowed to pick it up, be mindful of pets as well as they are capable of causing damage. The included four-channel transmitter provides precise control for tight turns and slow flying. With some practice, your airspace need only be 12 feet by 16 feet. This tiny remote-control plane is powered by the included lithium-polymer battery.
The price of US$ 299.99 is not so light.