1. Pillow Remote Control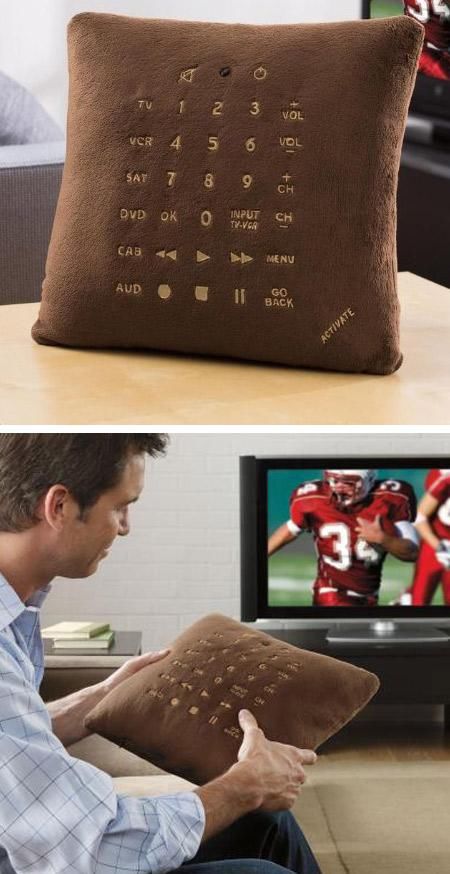 Well, this is just a weird combination of items; it's a sofa pillow that works as a remote control. The Pillow Remote Control ($39.99) is a full-featured universal remote that works with over 500 different components.
2. Gel Remote Control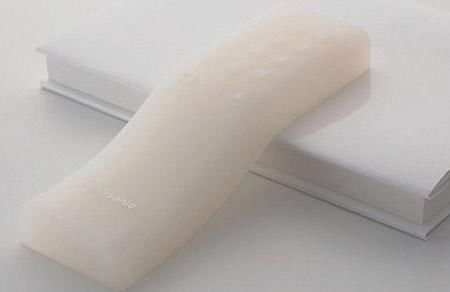 This conceptual gel remote from Panasonic lies limp when not in use, pulsating with a soft light. But when its sensors detect a hand coming, it stiffens, ready for action!
3. Magic Wand Remote Control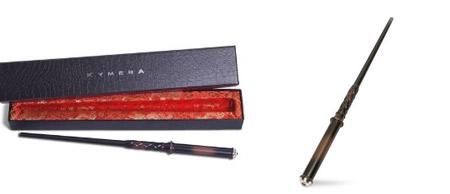 Imagine walking into the room where your children and their Muggle friends are watching TV, you whipping out a magic wand from under your jacket and changing the channel in a flash. Why not add a magic spell into the equation to really impress them! An ideal Birthday, Housewarming or Christmas gift for any Harry Potter fan, the Wand Remote Control ($89.99) will have friends and family spellbound as you zap to Eastenders with a flick of the wrist.
4. Largest Remote Control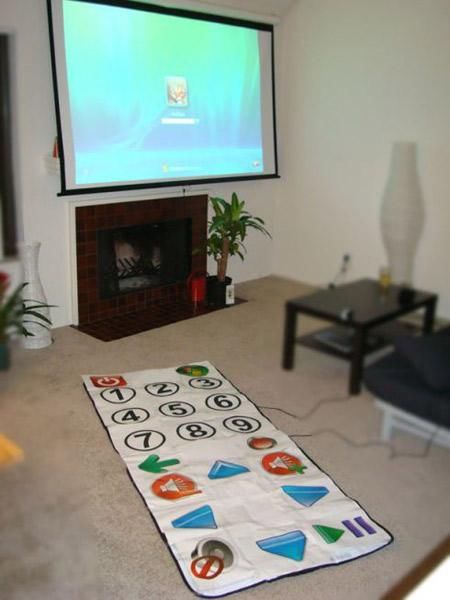 Go big or go home! That seems to be the theme here; you are looking at a Huge Media Center Remote Control. If your eyesight or manual dexterity are not what they used to be, this may just be the thing for you. If you are interested in making your very own, the source code has also been made available.
5. Eco-friendly Remote Control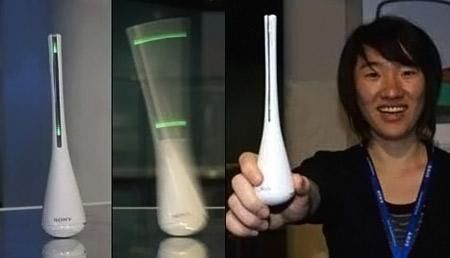 Sony has challenged Industrial Design students from China to design an eco-friendly device. One of the participants from Dong Hwa University came up with this unique creation called the Sony Conductor TV Remote. It's a wand-shape kind of remote that needs to be swayed side-to-side to power it on, and the green LED light fires up to indicate its power level. To start navigating, one can wave the conductor left and right to change your TV set's volume, up and down to change channels, and in a circular motion to switch your TV set on or off. The presence of the kinetic energy in this remote makes it the most efficient remote control in the market today.
6. Remote Control Wristwatch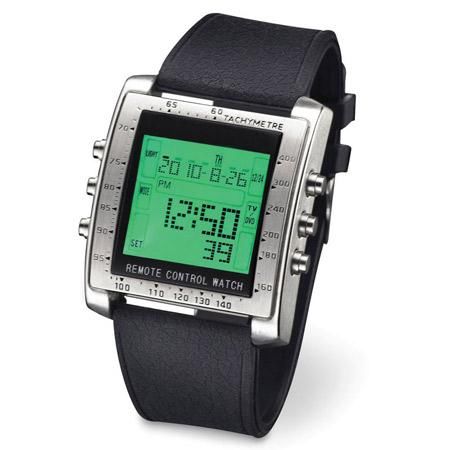 This is the wristwatch that ensures its wearer always has a television remote control at hand. Simply entering the three-digit code of the device(s) you wish to manage lets you maintain mastery over virtually any home entertainment component. By giving its wearer convenient, constant control, the watch helps squelch anxiety and the sense of loss when a traditional remote goes missing or falls into the wrong hands.
7. Gesture Remote Control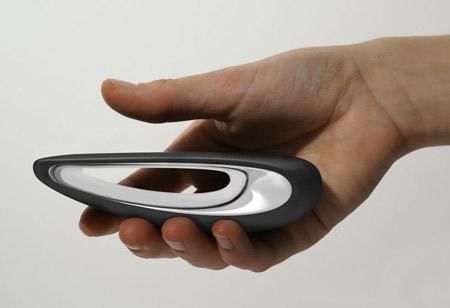 The gesture remote is a new approach to the TV remote control by lunar design. The button-less device was designed by Lunar Europe with Ident Technology and Zinosign. To operate the remote, users hold it in their hand and gesture with their fingers, much like on a touchscreen phone. Each function has a gesture associated with it rather than a specific button.
8. i-Got-Control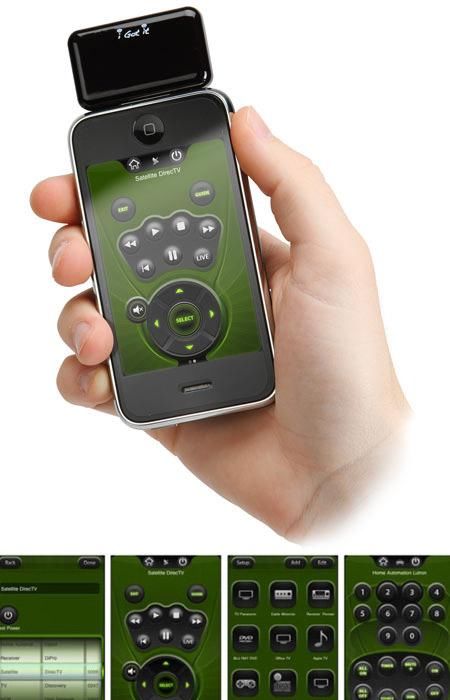 The iPhone just took over your living room (if it hadn't already) with i-Got-Control, an app and IR transmitter combination that allows your iPhone to replace virtually any remote control. Just snap on the infrared adapter, download the application and then use the existing codes to program the phone to control all of your AV components.
9. Brain Wave Remote Control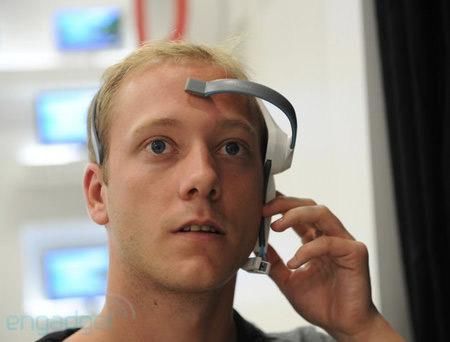 The remote control revolutionized the way we watch television, doing away with the need for frequent trips to the set in order to change channels. One prototype in Haier's portfolio makes the whole remote thing look like a backbreaking chore by comparison. The Brain Wave (definitely not the final product name) television prototype, showcased at IFA, brings mind control into the picture, promising users a future where channels can be changed and volume controlled with mere thought.
10. TV Remote and Bottle Opener
Multiply the power of your remote control – Open your beer without losing control of the TV. TV Remote and Bottle Opener ($24.99) is a universal TV remote that doubles as a bottle opener. Enjoy all your favorite sports games while never having to get up and open your beer!