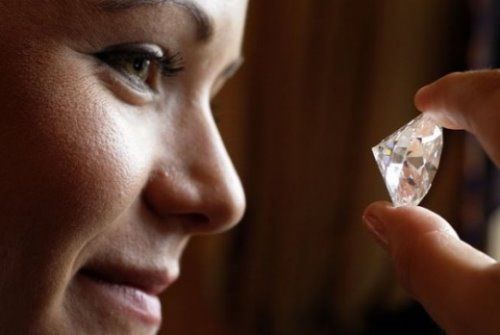 Large diamond weighing 84.37 carats, which was sold 14 November, 2007 at Sotheby `s auction of $ 16,000,000. Diamond weighs 101.27 carats, the largest colorless diamond of the exposed for sale over the past 20 years, was presented at Christie's auction in Hong Kong 28 May, 2008.
The starting price perfect diamond is $ 6 million. The White Diamond (72 carats) at an exhibition in London.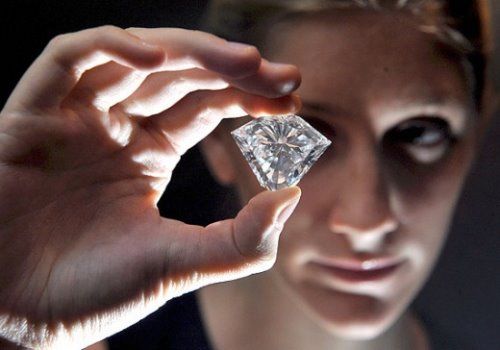 $8,000,000 — $10,000,000. Estimate $ 8,000,000 – $ 10,000,000. Sotheby's. Sotheby's. International sale. International sale. Hong Kong. On the territory of the southern African kingdom of Lesotho, was found megacities diamond weighing 478 carats. Jewel officers found a London company «Gem Diamond Mining» while working at the mine Letsen.
Miners British company found stone, which was the 20 th largest ever found diamonds.
The stone is so valuable that, according to experts, even after cutting a diamond can save 100 and possibly 150 carats, and as a result surpass in size and quality of the legendary «Kohinoor», which adorns the crown of Elizabeth II. Preliminary findings have already cost is estimated at 12 million dollars. Soon stone will be sold at the largest diamond exchange, and after cutting its price can fly at times.