The numbers on top of skyscrapers – the most luxurious of all. They may be different in size, style and design, interior design, but two things are the same for all penthouses at all hotels – stunning views and incredible comfort.

The Peninsula Suite: The Peninsula Hong Kong


Penthouse The Peninsula Hong Kong – a classic example of the luxury suites. Room is equipped with a kitchen, gym, office, multiple bedrooms and bathrooms and private terrace.
Empire Suite: The Carlyle Hotel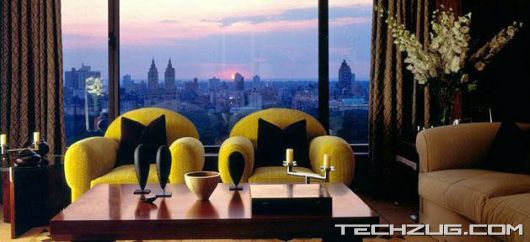 At 240 square meters suites on the roof of Carlyle Hotel in New York, settled 4 bathrooms, fully equipped kitchen, several bedrooms and a collection of contemporary art.

The One Penthouse: One & Only Cape Town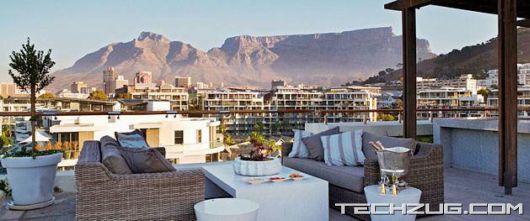 From this penthouse in South Africa offers one of the best possible uses for the Table Mountain. Guests can enjoy them directly from a personal swimming pool on the terrace of your suite.
Suite Al Mamoun: La Mamounia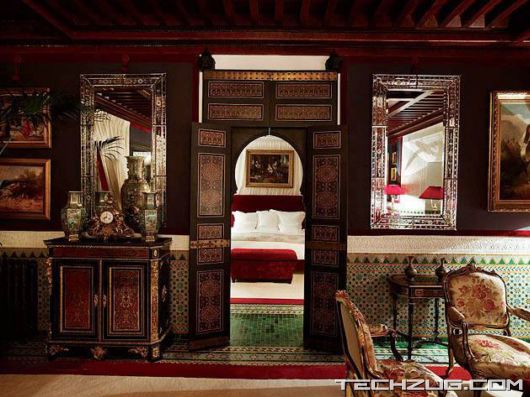 Intricate authentic decoration La Mamounia turned into one of the most prestigious hotels in Morocco. Al Mamoun Suite allows you to enjoy views of Mount Atlas and the Agdal Gardens and both bedrooms, decorated in red velvet and silk.

Penthouse Suite: The Fairmont San Francisco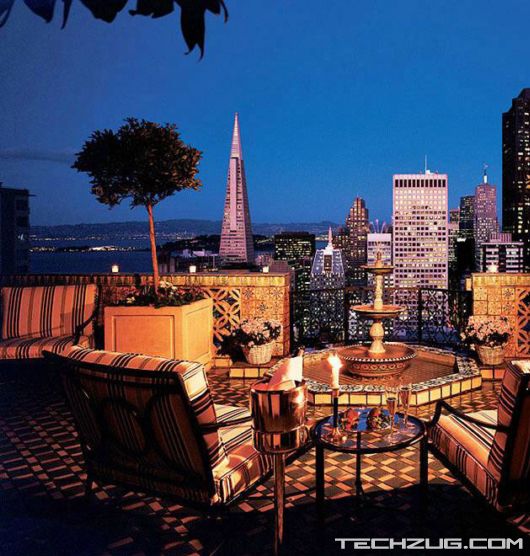 Penthouse Hotel The Fairmont San Francisco, as a mansion, houses the dining room, private library, billiard room and terrace.

Penthouse Suite: Rome Cavalieri Hotel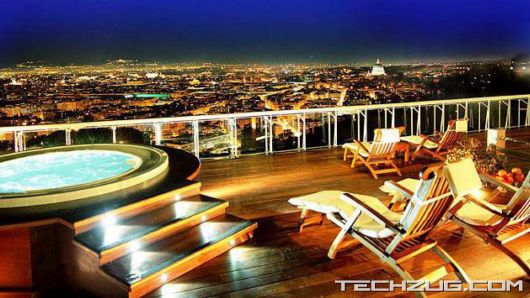 Penthouse Suite Italian Rome Cavalieri Hotel has its own wine cellar, cigar room, a jacuzzi on the terrace and a collection of works by Andy Warhol. From the windows of the penthouse you can enjoy views of the dome of St. Peter.

The Penthouse: The Raleigh Hotel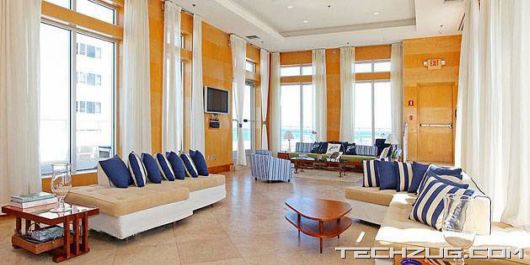 Two-story penthouse The Raleigh Hotel covers an area of 550 square meters and is decorated in art deco style. Private terrace provides a panoramic view of the whole of Miami.
Ty Warner Penthouse: Las Ventanas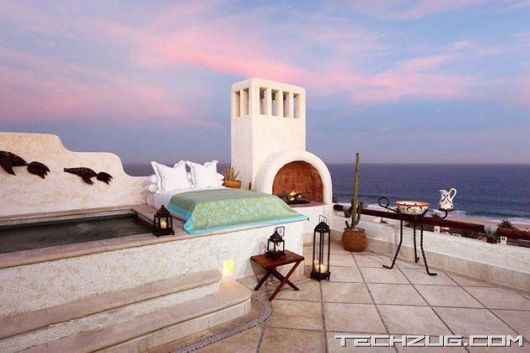 Penthouse Mexican hotel combines luxury Las Ventanas interior with a beach romance. At night, a private terrace suites can be converted into a bedroom, if a guest wishes to spend the night under the stars.

The Bulgari Villa: Buglari Hotel Bali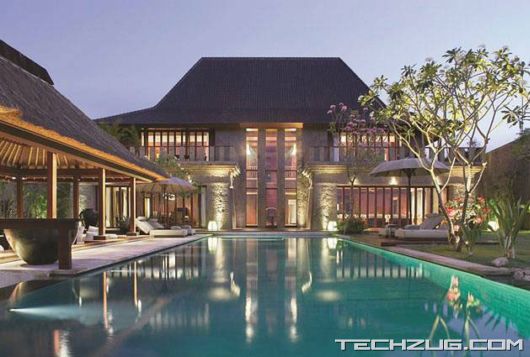 In the penthouse Buglari Hotel Bali is a private bar, cinema, pool or gazebo for meditation, where you can watch the sunset in all its glory.

Wraparound Terrace Suite: The Cosmopolitan Las Vegas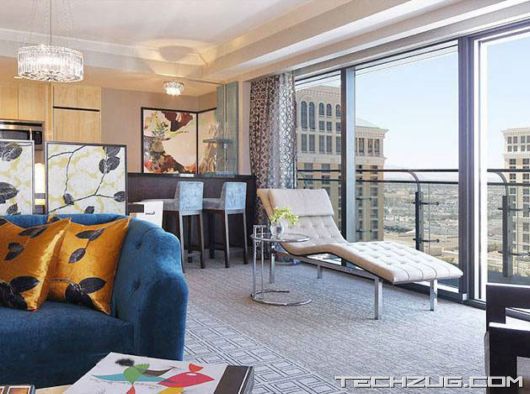 Penthouse The Cosmopolitan Las Vegas conveys the whole atmosphere of Las Vegas. Terrace perfectly suited for the cocktail parties.

The Imperial Suite: Park Hyatt Paris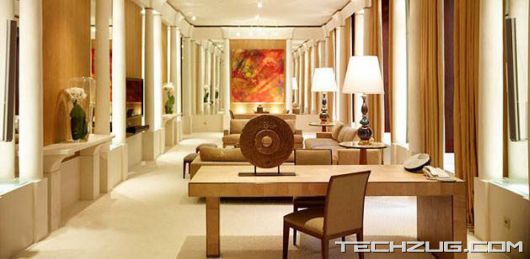 In addition to beautiful views of Paris, Imperial Suite is remarkable spa areas in all bathrooms.

Sultan Suite: Ciragan Palace, Istanbul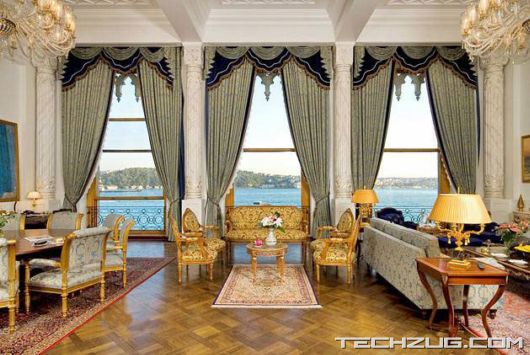 Trimmed with gold Sultan Suite Istanbul Ciragan Palace looks like a palace. In the penthouse has a personal steam room and hammam, and a private butler.