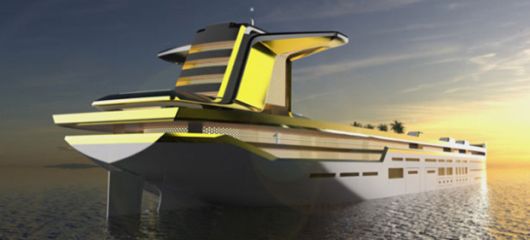 What you are looking at is the
Imāra,
a 918-foot (280-meter) long, 11-deck high luxury giga-yacht. Not a normal yacht by any means, particularly because it's the same size as a commercial oil tanker. It's not been made yet and it's just a concept designed by
Motion Code: Blue.
It is hoped however that there might be some clients out there that are willing to part with their cash for what must be the ultimate in luxurious yachts. If you want to own the ocean then this is the yacht for you. We are by no means experts on yacht pricing but from what we know we wouldn't even say £600 million is too much.