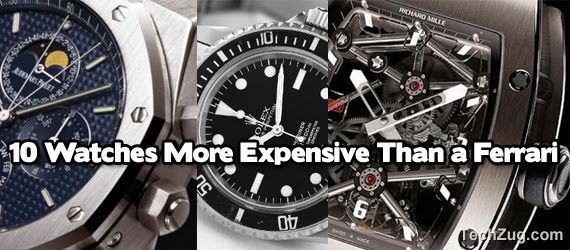 Let?s be realistic here, the economy is in the crapper and your 401k looks about as arousing as you do after a cold shower. What?s a Burgundy drinking, stache rocking, web surfing Internet denizen like you to do? Diversify your skill set by ogling watches you?ll never be able to afford and learning what makes them tick.
Most of these watches are more complicated than college calculus and have more history than you could learn in a lifetime. You might even need an engineering degree and an instructional tome to figure out how they work. Regardless, all these watches (for one reason or another) are ridiculously cool and absurdly expensive. Sell the Ferrari, liquidate the stocks, and pick up one of these bad-ass timekeeping devices.
The Patek Caliber 89 – $5,120,000
Buying this watch would require selling 3.5 Bugatti Veyrons, which happens to be 70% of the total number they sold in 2005. The closest most of us will ever get to a Veyron is drooling over it on Top Gear. It?s all about perspective here people. Three Veyrons. Say it out loud ? Three. Veyrons. So what makes this watch worth $5.12mil? For starters, it is the most complicated watch on the planet with 33 complications. Essentially, it requires a degree in mechanical engineering to understand, but suffice it to say it has everything but the kitchen sink. It also took more time to design than you spent in college (including those extra years ?studying? chemistry).