4. Momenta Necklace PC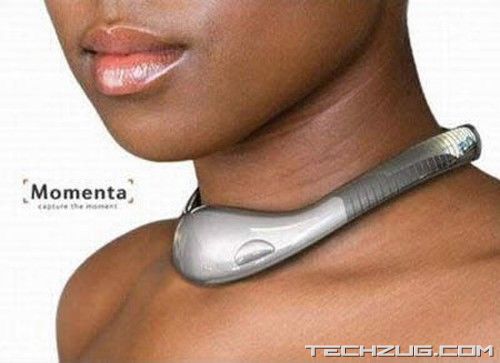 Welcome to the world of weird and strange but yet still bloody cool, the all new Momenta PC which looks like a necklace or some sort of fashion accessory.
This is the Next-Gen PC Design Completion from Microsoft which uses the best slim and sleek OS developed by Microsoft rightly called SLIM.
5. Reversible Aluminum Necklace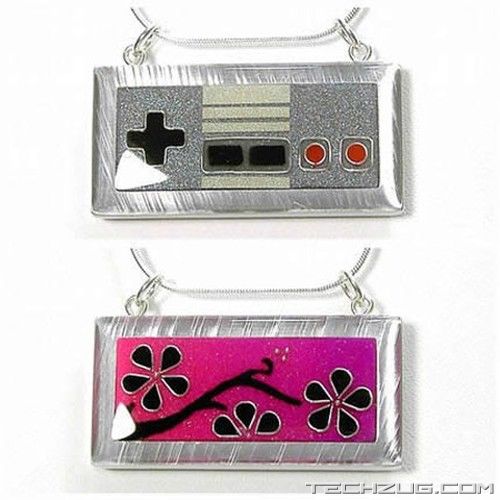 Feeling geeky? Let your Nintendo freak flag fly. Need to look girly and chic? Flip over your Reversible Aluminum Necklace, Geek or Chic and you're a creature of infinite cherry blossoms and silver foil. Both sides are lacquered with clear resin to make a durable (yet handmade) piece of sexy-cute geekiana. Comes on a 16″ sterling silver Italian snake chain.
1. Circuit Board Necklace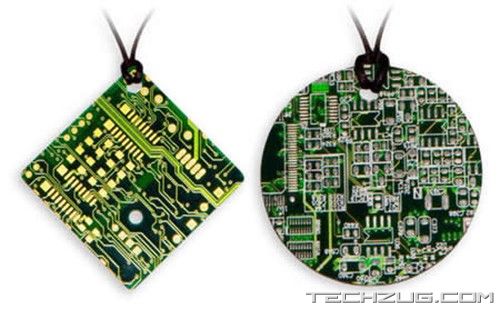 Made from recycled printed circuit boards, these pendants are a little over 1.5 inches in width and come on an adjustable-length waxed cotton cord.
The Circuit Board Necklace is definitely one great way to recycle old electronics, especially with more and more people jumping onto the computing bandwagon, you can expect our landfills to fill up with more printed circuit boards in due time.
2. Pixelated Necklace

Using Google Image Search, Mike and Maaike browsed through some of the most expensive and often famous jewelry in the world, the resulting low-res images we found were stolen, doctored, then transferred onto leather, creating a tangible new incarnation. It's fairly weird!
3. Broken Image Necklace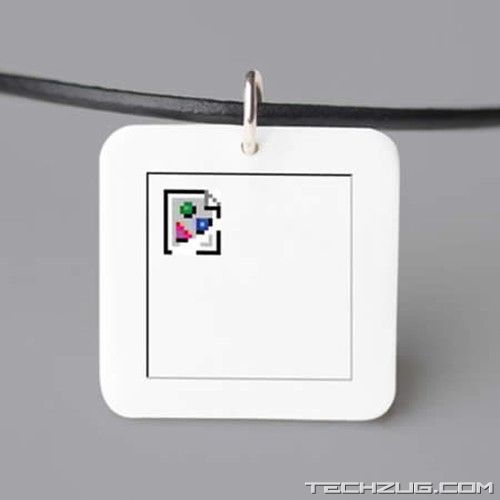 Green circles, red triangles, and blue squares. No, these are not the the latest polygons in the Lucky Charms lineup. They're your friendly "broken image" icon component parts, er, well, maybe not yours. Depending on your browser, YBIIMV (Your Broken Image Icon May Vary).
6. Invader Pendant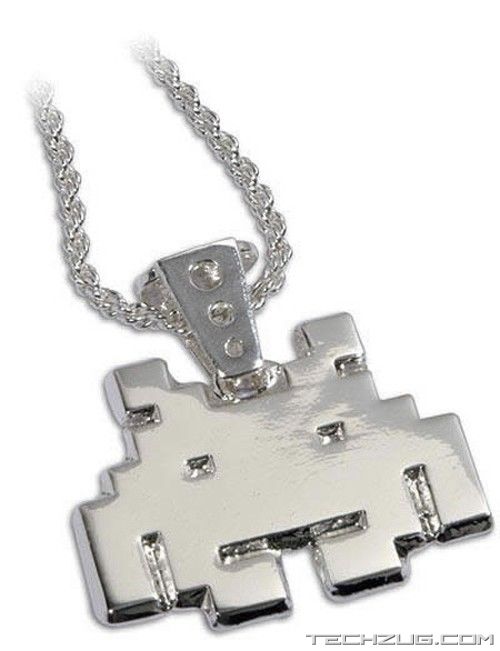 You are in a distant galaxy tracking some low-life alien dudeships (that's the technical term). Suddenly you have them in sight, and they you! You deftly send pixel after pixel their direction until the armada is obliterated. And then the next wave arrives — better, faster, and stronger. Chain measures 20″. Pendant measures 1″ across and 1″ high. In silver-toned base metal.
7. Caffeine Molecule Necklace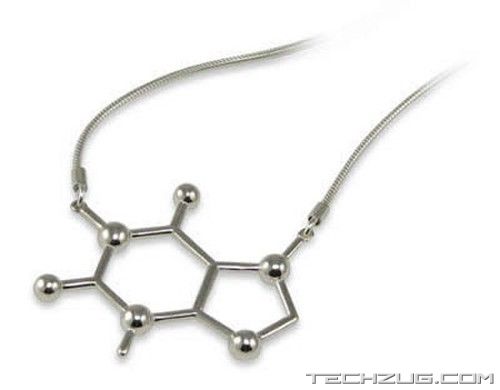 Your favorite molecule shouldn't be relegated to casual Fridays. Bring it with you every day with a sterling silver incarnation. Designed by a wayward Ph.D. post-grad in molecular biophysics, this sterling silver caffeine molecule pendant is about 1.5 inches wide. It hangs from a sterling silver snake chain that can be adjusted for length between 16 and 18 inches.
8. Han Cholo Blaster Pendant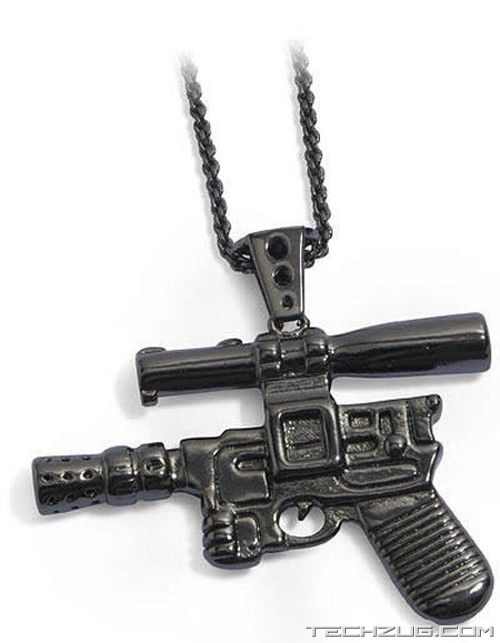 "Hokey religions and ancient weapons are no match for a good blaster at your side, kid."
Sure the lightsaber makes those cool noises, but the blaster sure is sweet. And it's always useful to have a ranged weapon. Our favorite is, of course, Han's *cough*illegally-modified*cough* DL-44 blaster pistol. I guess if you're a smuggler on the run because of your ties to the Rebel Alliance, illegally modified weapons are among the least of your worries.