Superyachts are stunning to look at. Just a glance and you'll be met with an extremely polished and seamless package. Valkyrie certainly doesn't fall short in this regard, its designer has looked to break the mold somewhat with a fragmented exterior inspired by an architectural movement spawned in the 1980s. However, it doesn't compromise on luxury either. Chulhun Park, Valkyrie's designer says "Having seen too many conventional white yachts which were vertically stacked like wedding cakes, I was determined to design a visually unique yacht which would stand out from a fleet."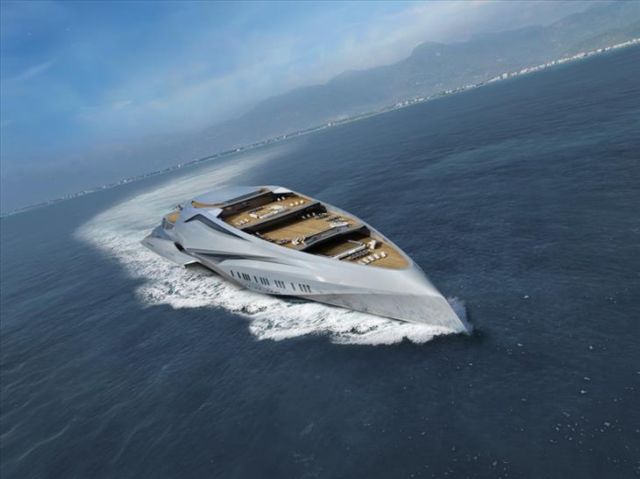 This pointed him toward a postmodern architectural movement known as deconstructivism, characterized by building exteriors warped into irregular, fragmented forms that deviate from the typical neat geometric design. This design style can be seen through the work of notable architects like Zaha Hadid and Frank Gehry.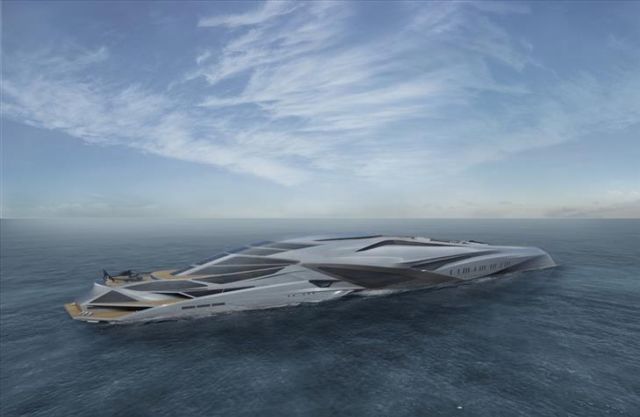 Initially, the Valkyrie started off as a thesis project while Park had studied vehicle design at the Royal College London. However, his sketches had soon drawn the attention of Palmer Johnson, where he was completing an internship at the time. Johnson had taken Park on full-time where he had become a senior designer before moving onto Larvia's Latitude Yachts as its chief designer.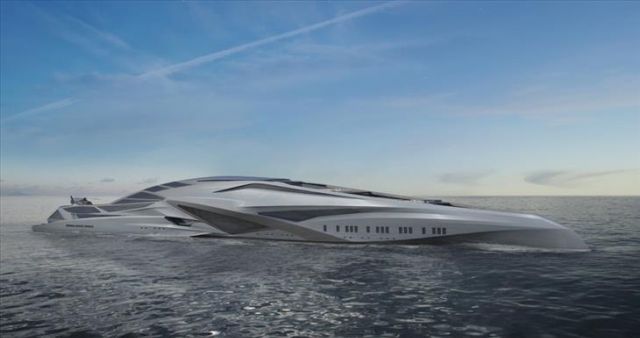 If built, the 229m (751ft) yacht would become the largest yacht in the world and it would outsize the 180m Azzam owned by Khalifa bin Zayden Al Nahyan of the United Arab Emirates. But Park says that Valkyrie is a lot more than a student project, and it was deeply researched and benefited from cooperation with the Palmer Johnson team.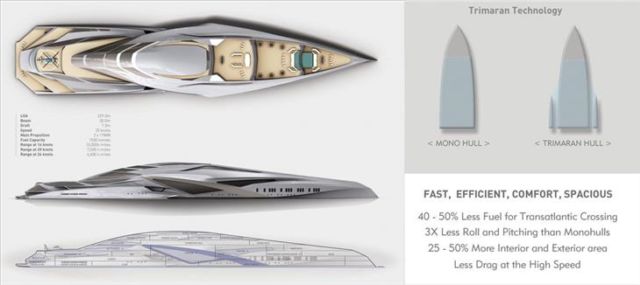 However, he designed the Valkyrie to serve as public space for the masses as opposed to a personal playground for the billionaires. He imagines casinos, galleries, theaters, and restaurants setting up shop on board. This idea will draw in customers, and profits, all while providing a good time for all. The floating entertainment hub could be used to host events, and guests may buy single day tickets to check out the action.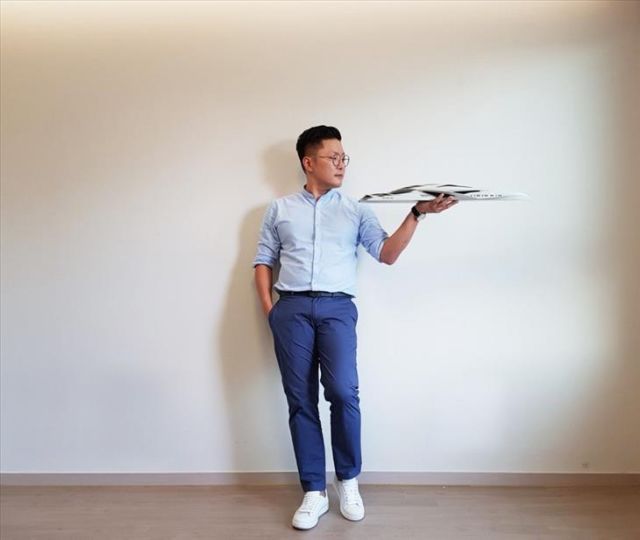 As for accommodating overnight guests, the Valkyrie features 26 cabins for 52 guests, along with 92 crew spread across 46 cabins with plenty of large windows and open decking to take in the surroundings.
The exterior, above the waterline, was designed by Park, but beneath the surface, is the handiwork of Palmer Johnson. The steel or aluminum hull would be fitted to a carbon fiber superstructure, with the vessel based on Palmer Johnson's trimaran hull design. Park says this design limits drag at high speeds and offers greater stability than a traditional mono-hull design, leading to a 50 percent increase in fuel efficiency.
While the Valkyrie is still a plan on paper, is it ever likely to be built? Park says only that there "has been genuine interest" in it.