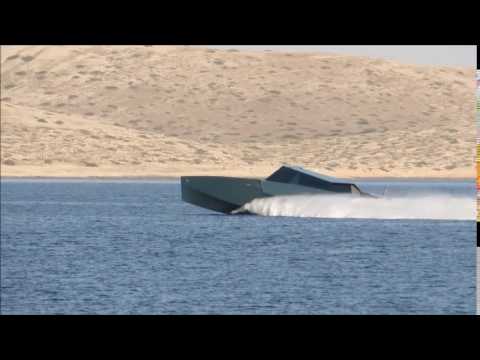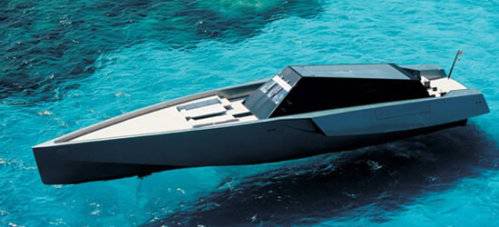 Since your time is very precious, you will settle for nothing but the fastest and the best! So why settle for any other superyacht when the 118 WallyPower has bagged the title of world's fastest yacht.
Even with some of the most beautiful and fastest yachts in the world to admire and compete, this gorgeous beauty managed to set the world record .
Cruise swiftly from one destination to another at a speed of 60 knots (in flat seas) in ultimate style and comforts with this best ever yacht. Equipped with three gas turbineswhich that pump16,800 HP power, it is also capable of tackling rough waters with ease. Its V hull shape combined with the construction technology and the perfect isolation of the machinery noise and vibration renders an absolute smooth and stable ride. More famous as the ?Renovatio? from the science-fiction film The Island, the 118 WallyPower also has won the MYDA, the Millennium Yacht Design Award organized by Seatec (the yachting and shipping technology show of Carrarafiere) for the ?Layout of the Third MillenniuM?.