GiiNii doesn't call its Movit Mini device a mobile Internet device (MID), but the portable player appears to be somewhat similar to the first crop of Intel Atom-based MIDs running the Linux-based Moblin stack, such as the BenQ S6, or the Aigo P8860D. Offering a smaller screen at 4.3 inches, compared to the standard 4.8-inch MID format, the unit also offers a lower resolution (480 x 272) touchscreen and lesser flash storage, and appears to have smaller dimensions.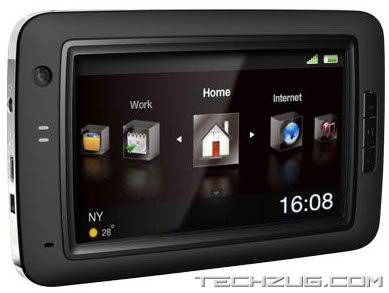 However, it provides similar WiFi, and optional Bluetooth radios, as well as a webcam, speaker, and microphone. GiiNii did not disclose the processor or memory used on its Movit devices.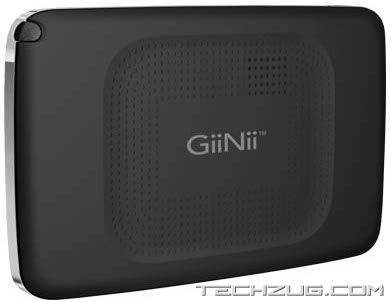 GiiNii will ship its Android-based portable media player (PMP) and digital picture frame (DPF) in October and January, respectively, according to a spokesperson. The Movit Mini portable and larger Movit Maxx DPF include touchscreens, WiFi, a webcam, and optional Bluetooth, says the company.

Features of GiiNii Movit Mini:
* Flash ? 256MB
* Display — 4.3-inch touchscreen at 480 x 272 resolution
* Communications — WiFi and Bluetooth 2.0 (optional)
* USB — Mini-USB 2.0 port
* Audio — built-in microphone/speaker; stereo headset jack
* Camera — video and still capture
* Battery — Lithium Ion
* Applications — Skype (VoIP), music and video players, calculator, address book, alarm
* Operating system — Android (based on Linux and Java)