1. We are Habituated to Desktops,Laptops and most importantly Internet is our Best friend now-a-days. We use them round the clock but many of us doesn't know about some important Tips and Tricks which can save our time.
Here Presenting you 13 Tricks: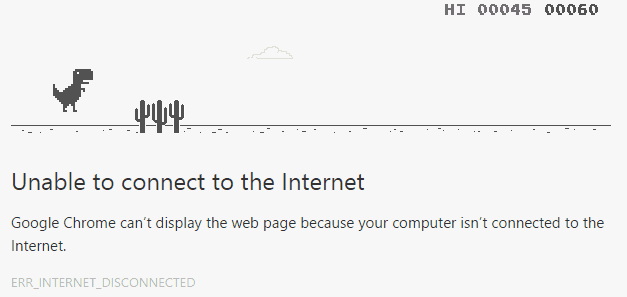 You can Play a Dinosaur Run Game on Chrome Brower when there is no Internet Connection or your computer is not connected to the Internet. Hit Space bar to start the game.

2. You can quickly add a text or some important information while Browsing you Favorite Social Networking site or any other website.

Just Type data:text/html, <html contenteditable> in the Address (URL) bar.

This can be used in Google Chrome and Mozilla Firefox.
3. When many Windows are opened just Shake any window , this will Minimize all the other opened Windows expect the Window you Shaked.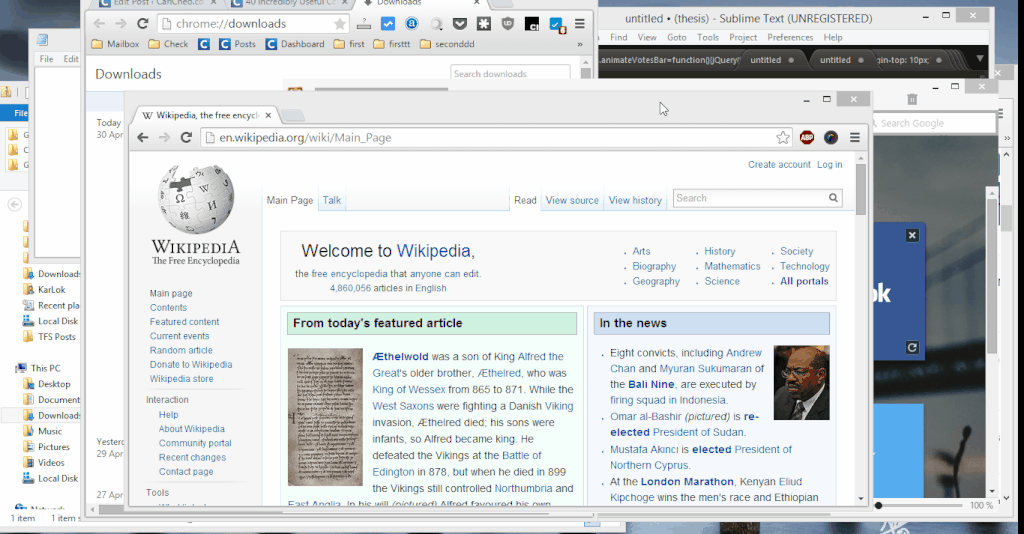 4. Want to add more bookmarks? Just Right click on the Bookmark–> Edit–>Remove the Name. You are Done now you can add Half a Dozen more Bookmarks.

5. You can use your Desktop/ Laptop for sharing Files using Bluetooth. Goto Start—> Run Command and Type fsquirt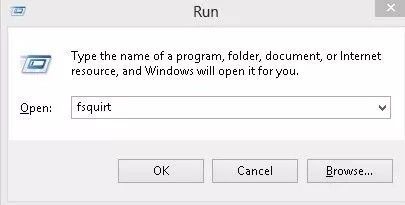 Press Ok and this window will appear.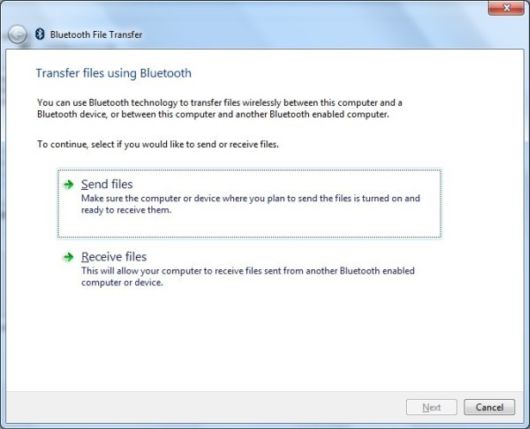 bt1Pair the Devices and Boom now you can Share or Receive Files.
6. Do you have a habit of Closing an Important Tab Accidentally?? Google Chrome comes to your Rescue. Right Click on a particular tab and click on Pin Tab Option. Now the tab will not be closed unless you choose to do it..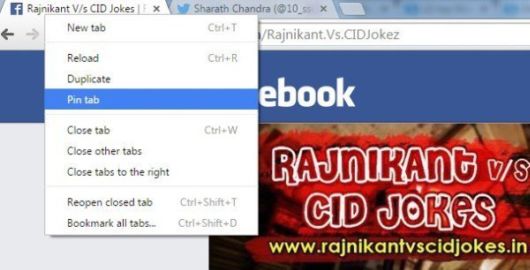 7. Paint can open Images by inserting the Image URL in open file address bar. Make sure you copy and paste the Particular Image URL and not the site URL.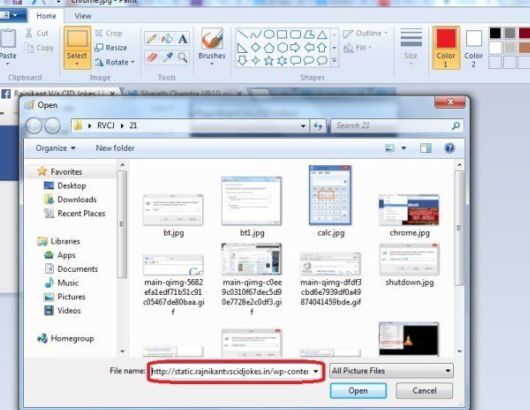 8. Schedule a predefined Shut Down Time in WIndows OS. Open Run coomand and type the Following shutdown.exe /s /t [time example 3600 for 60 minutes]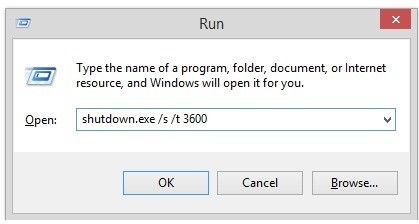 Press OK the Following Notification pops up.

And to Stop this Scheduled Shut Down type shutdown.exe /a in the Run Command and press OK. It will Abort the Process.

9. VLC Media Player can be used to Convert the Video Formats of any Video. Open VLC Media Player click on Media option on the Top left.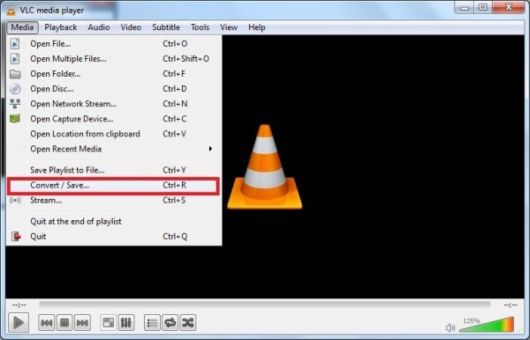 vlcClick on Convert/Save the Following Window appears. Add the File from the Add option and if there is any Subtitle you can add it too.
VLC Media Player can Convert Video Formats and it can also Stream online Videos.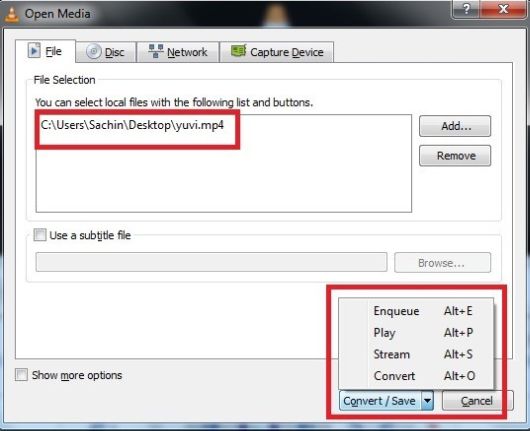 Click on Convert/Save and the Following Window appears. Select the Destination File Path, Video Format to which it is to be Converted. It does the Conversion.
10. All the Wikipedia articles can Downloaded as a PDF and can also be printed. These articles can be read in 50+ Different Languauges including regional languages of India.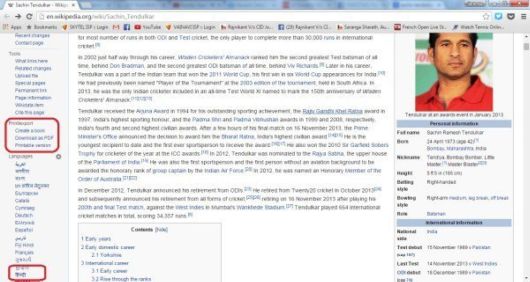 11. To Download any Youtube video just replace "Youtube" with "ssyoutube" in the URL of the Video.
For Example: Let the URL of the video be "https//www.youtube.com/watch?v=1j02gw87ln0" Now to download it just replace "youtube" with "ssyoutube" i.e. "https//www.ssyoutube.com/watch?v=1j02gw87ln0" you will be Redirected to the following page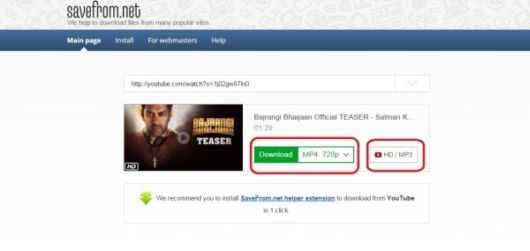 Select the video format and Download the video. You can even Download it only MP3 format. You need to run Java for this to Happen.
Similarlly to convert a Youtube Video into GIF format Replace "youtube" with "gifyoutube" in the Video URL. This can de done with Videos less than 30 minutes only.
12. Watching Youtube Videos in full screen is a very good option but we no longer have the access to other tabs in the browser. So here is a Trick to it.
Replace "watch?v= " with "v/" in a youtube URL to switch it to full screen theatre mode.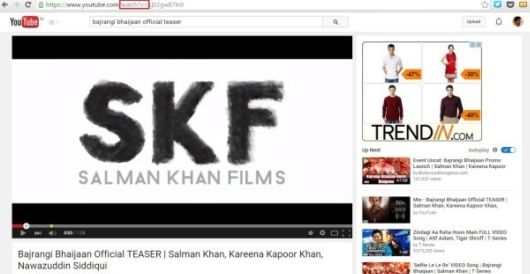 After Replacing "watch?v= " with "v/"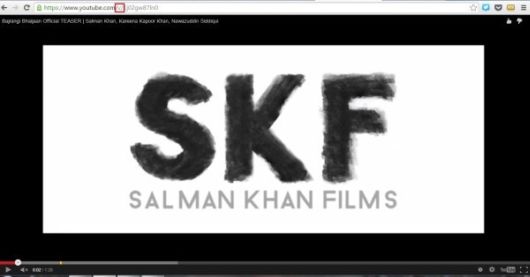 13. Here Comes the Most Important one. Many Developers might know this. You can view the masked Passwords i.e. if anyone saves thier password in your browser you can easily know it by this Trick.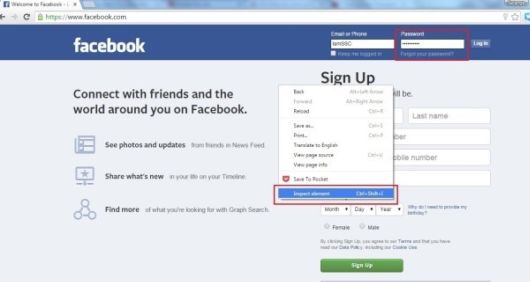 Let us take an Example as shown above. If your browser contains any saved pages like this then Right Click and Select "Inspect Element" The following window appears.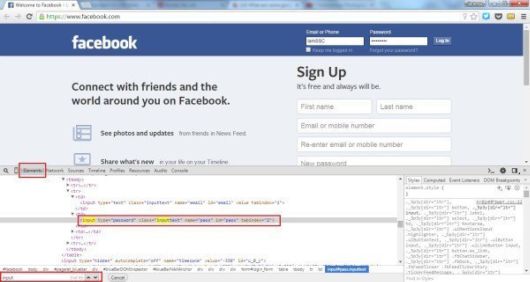 Click "Ctrl+F" and a Tiny Search bar appears at the bottom (In some systems it appears on right side) Search for "input" till you find this line
"<input type="password" class="inputtext" name="pass" id="pass" tabindex="2?>"
Now double click on "password" and change it to "text" and you are done.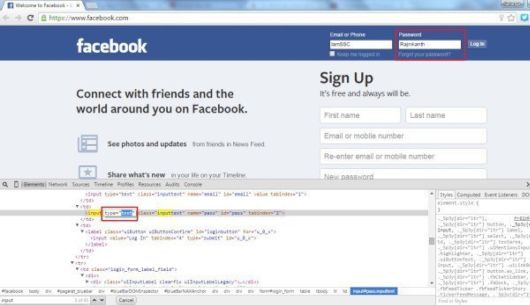 Now your Masked password is Visible in the form of Text.
So Never SAVE your passwords in Public Desktops or any other sysytems. They may Steal your Password.