Gone are the days when we used to relentlessly jab at the buttons on our game controllers to make sure Super Marion face no harm.
This is 2007, and we are getting more realistic and building up whacked up simulations. So, to keep up with the times we have a Remote Controlled Mario Motor Kart Racer.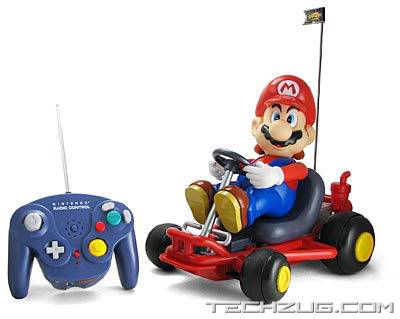 Interesting indeed, isn't it? The entire Kart is a good 12 of fun and the Mario doll looks pretty cool as well.One 9V Battery and 8 AA Batteries can this machine moving and have a blast as your mind is driven in nostalgia to the days when the Nintendo ruled. You can also cherish the Digitized Sounds from the game itself.
With Right, Left, Forward, Reverse and Turbo controls you can enjoy your toy zipping across your alley or an art gallery when the art makes no sense to you.