5. OneTab
There are a lot of us who use multiple tabs at the same time. Sometimes it is unavoidable but it does create a tab clutter that looks quite messy and also overloads the browser. The OneTab extension is what you need. It's a single tab that helps you compress all your open tabs into a single list. You can reference all of the tabs here and then save them within the extension itself. For extra safety, you can export that list to its own .HTML file. Using OneTab regularly will eventually declutter your Chrome browser and ultimately speed it up.
Download from Chrome Web Store
6. Grammarly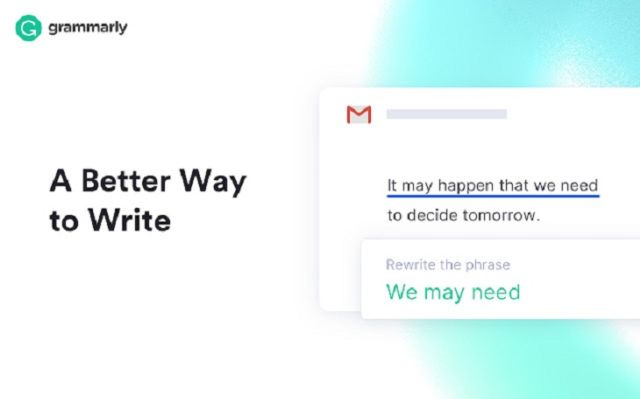 Grammarly is a must-have extension for every user. This isn't like the ordinary spell-checker you might have seen; it's like an English teacher that corrects your grammar and spelling errors for you as you type. Not only does the tool make corrections in your text it also gives suggestions on how to make it better. The best thing about Grammarly is that once you've installed it on Chrome, it will automatically work on emails, web forms, Facebook, and almost all types of online communication.
This smart extension underlines the word or phrase it feels is incorrect or needs to be replaced so that you can avoid embarrassing and silly writing errors. For someone who composes a lot of mails or writes a lot of text online, Grammarly is the perfect companion to have.
Download from Chrome Web Store
7. Last Pass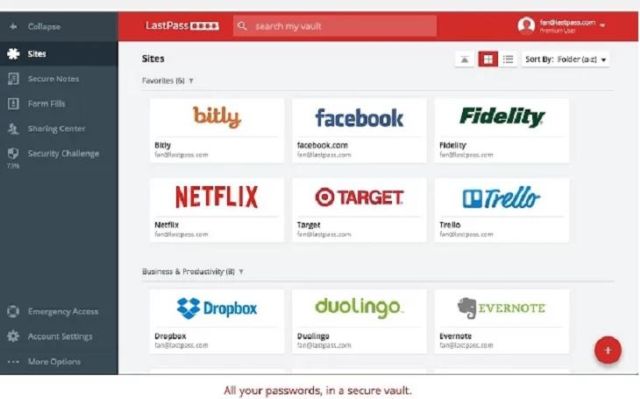 While you will find several password management tools online, Last Pass is a hit among users primarily because of how convenient and secure it is to use. This extension saves your passwords and gives you risk-free access from every computer and mobile device. Using auto-generated passwords for websites and services, touch local-only data encryption, two-factor authentication, and a private master password, Last Pass provides fast and safe security for all your passwords in one place.
It even auto-fills your passwords and forms to all your saved websites and securely stores your notes, addresses, and more in its vault. What's more, the extension keeps you logged in to the service without you having to use the web interface.
Download from Chrome Web Store