1. Moss Placemats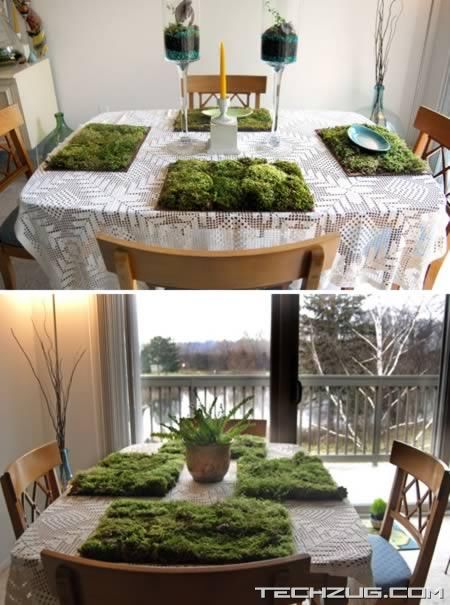 Add some woodland whimsy to your table decor with Moss Mossy's homemade place mats!
2. Table Setting Placemat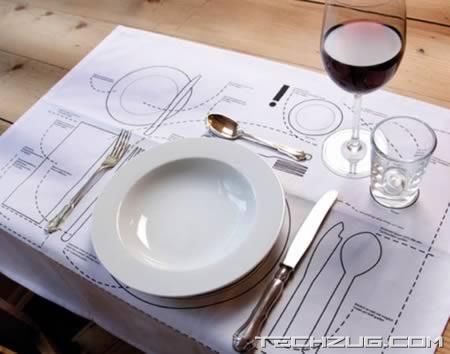 There's a little trick for figuring out which fork to use when eating at a fancy dinner party; start from the outside and work your way in. That's all fine and good while you're dining, but what if you're the one setting the table? The Table Setting Diagram Placemat guides you to create the perfect place setting every time… or if your guests aren't too pretentious and have a good sense of humor you can just leave it out.
3. PopMat Placemats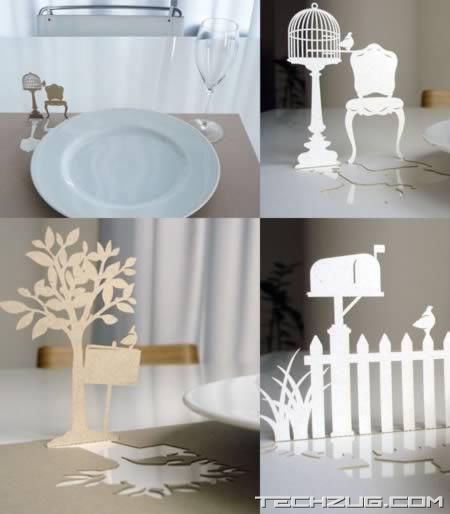 These PopMat Placemats with little pop-up designs are SO delightfully adorable. They're a little expensive: almost $34 for 10. Since they're made out of paper, I'm thinking a one-time use. Still, they are hard to resist – especially the mailbox/bird design. Since they're a bit of a splurge, I think they would make a nice hostess or housewarming gift. You can buy them in cream or white at Charles and Marie.
4. Arcade Game Placemats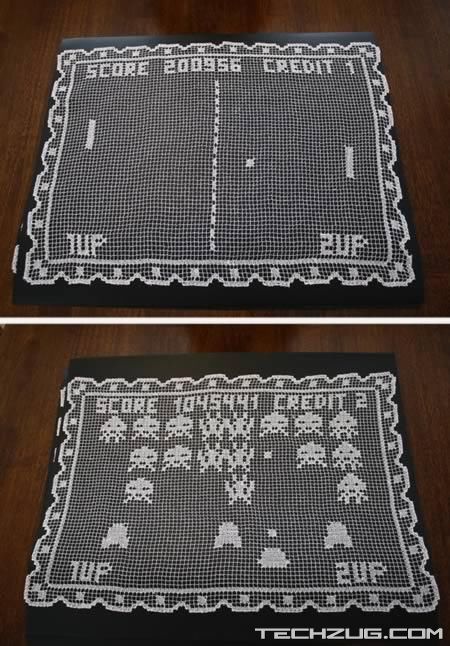 Handmade in Italy.
5. Beach Stone Placemats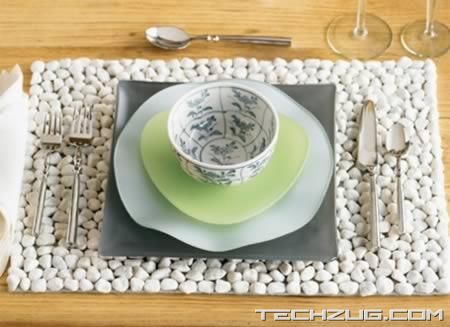 A great addition to your beach house.
6. Fiber Optics Placemats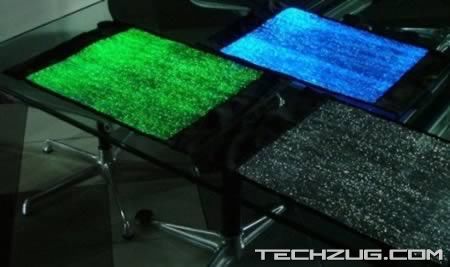 The latest development in fiber optics fabric has enabled the ambient glowing fabric to be incorporated into the furniture industry. Fiber Optics Fabric placemats emit a colored light along the full length of the fibers, producing a stunning luminous effect. Unlike LEDs, Electroluminescence or Neon lights, the fiber optics placemats' light is derived from a subtle layer, creating a sense of mystery, beauty and elegance in the shadow of darkness. The placemats are 35 x 50cm.
7. Egg Placemats
Tonky limited edition: Felt Sunny Side Egg Placemats
8. Mac Folder Placemats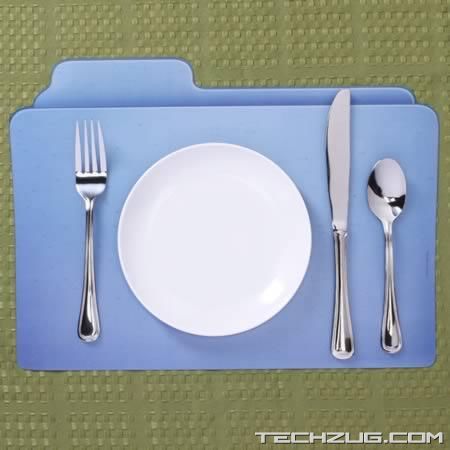 For the geeky guy or gal on your holiday shopping list, consider this set of Mac Folder Placemats. The placemats are shaped like the file folders on the Mac OS and are simple enough to work with any home decor scheme (as long as it mixes well with sky blue, that is).
Available in a set of 2 or 4, the Mac Folder Placemats are the perfect, budget-friendly gift for people who love a) Macs; b) icons; and c) tableware.
9. Digital Placemat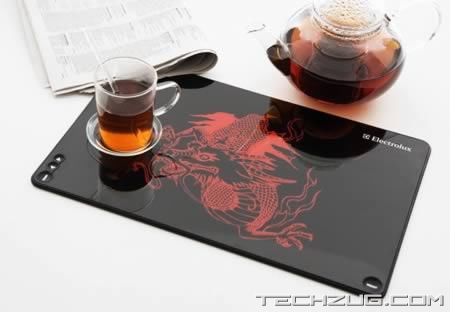 Even decorations can be digital. Designed by Rodrigo Wolff, these digital placemats are made of flexible screens that can be rolled like paper. Using the internet, a digital camera or any other storage device, images can easily be transferred to the placemats.
10. Anatomical Placemats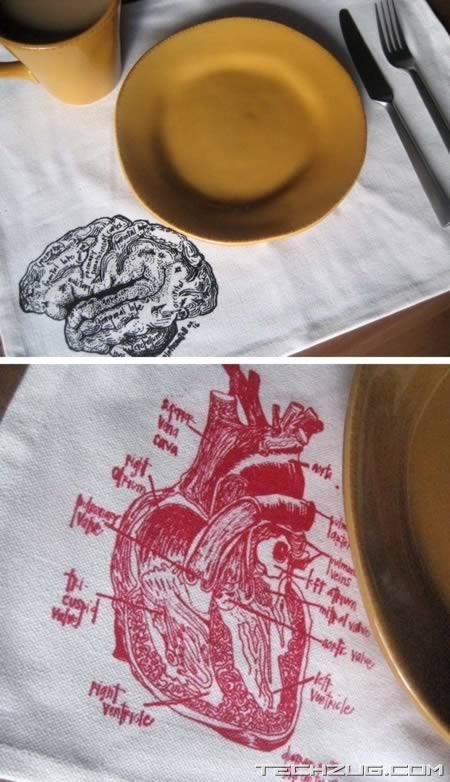 Absolutely, positively lovely and amazing, these placemats are hand printed with original anatomical designs.