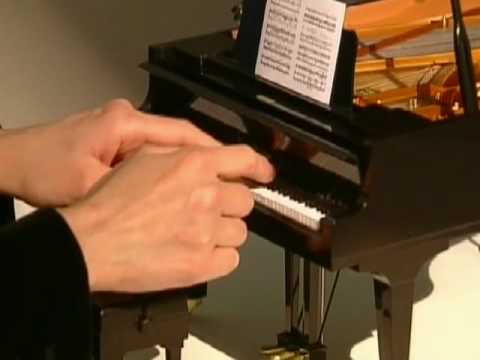 This is the Sega Grand Pianist, world's smallest functional "grand piano".
You can't actually play a music in it by yourself, and your fingers are far wider than the 4mm keys. But with the help of something with a sharp tip, as a toothpick, you'll be able to see that all the 88 keys are functional and reproduce the correct note (actually synthesize and play through a built-in speaker)..
But you won't need to play the tunes yourself; it comes with 100 songs preinstalled and has a SD card slot, so you can add others. While playing the songs, the keys will act accordingly (see it working in a video at the end of the post). The price, it will cost around $415 in Japan and $549 in US.
After the jump: more images, video, specs and links.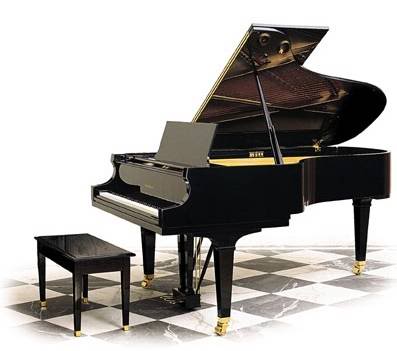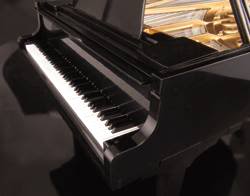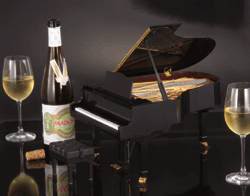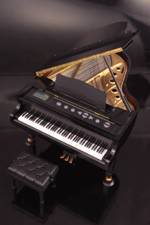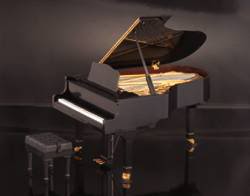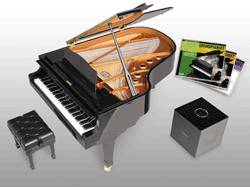 Product name: Grand Pianist
Suggested retail price : ¥ 49,350(excluding tax ¥ 47,000)
In Stores : April 1, 2007(Sunday)
Director of Music selection : Hacase Taro(Violinist)
Pre installed : 100 songs
Extendibility : SD card slot/terminal by I/O(1 each)
Weight : Main body 2.5kg/3.6kg in total weight
Size : width 250mm× height l80mm (Folded)×330mm in depth in width
Speaker : built-in(monaural)
Power supply : AC adaptor(attachment)